CSO Australia on CrowdStrike Global Security Attitude Survey and What it Means for APAC Region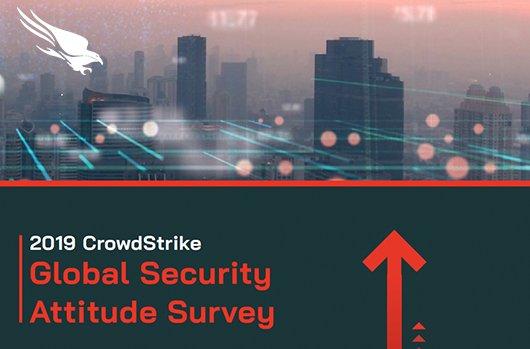 A recent article in CSO Australia titled, "Australian businesses slower to detect breaches than global peers, but everyone is still taking too long," discusses how organizations fared in a recent CrowdStrike survey on global security attitudes — particularly those in the APAC region. CrowdStrike commissioned the global survey, which was conducted by independent research firm Vanson Bourne, to learn how organizations assess their cybersecurity readiness in the face of an increasingly complex global threat landscape.
The article begins by discussing the response times of Australian organizations compared with other regions covered in the report — which surveyed 1900 senior IT decision-makers and professionals across the globe, including Australia. As the article states, "Lack of resources and security skills mean Australian organizations are taking a day longer, on average, to detect, investigate and contain cyberattacks than their overseas peers. The difference in response —  an average of 186 hours for Australian businesses, compared with the global average of 162 hours —  puts Australian companies well behind the response curve."
The 1-10-60 Rule
The article also discusses the "1-10-60 Rule" – CrowdStrike's metric for estimating cybersecurity readiness. CrowdStrike contends that the organizations that are best prepared to defend against modern threats are able to detect a threat in one minute, investigate in 10 minutes and contain and remediate within 60 minutes.
The CSO article points out that Australian organizations, as well as those in most other regions, are not close to achieving that goal. The article states, "The one-minute benchmark – the 1 in CrowdStrike's 1-10-60 rule – would be a 'game-changer' for incident response, 86 percent of those surveyed held, but the current state of most responding organizations suggests that they still have a long way to go before they can even contemplate that level of efficiency."
Cybersecurity Spending Is Increasing in APAC Region
The CSO article also reveals that the survey shows wide recognition of the need for organizations to increase their cybersecurity budgets, and argues that organizations in the APAC region are doing just that.
The article states, "Recent GlobalData figures suggested that many APAC region businesses have gotten the message, with APAC spending on security offerings expected to grow at 9.5 percent annually through 2023 to reach $US54.1 billion ($A79.3b)." CSO cites the National Australia Bank group as an example of a high-profile business that has long understood the importance of spending big on security.
The article states that according to the banking group's CEO, "The bank is spending around $100m to $150m annually on cybersecurity – 'at least triple' its spend of five years ago."
Moving to the Cloud Is Key
The article closes by noting how forward-leaning organizations are putting aside legacy solutions and moving to cloud delivery of mission-critical cybersecurity capabilities. This reiterates what leading independent analysts and CrowdStrike experts assert, and is a necessary transition to ensure endpoint security that gives organizations the speed, comprehensive visibility and crowdsourced protection needed to safeguard against today's complex and sophisticated threats.
Additional Resources