CrowdStrike Fal.Con UNITE 2019 Conference Highlights: Platform Innovation, the CrowdStrike Store, Customer Awards and More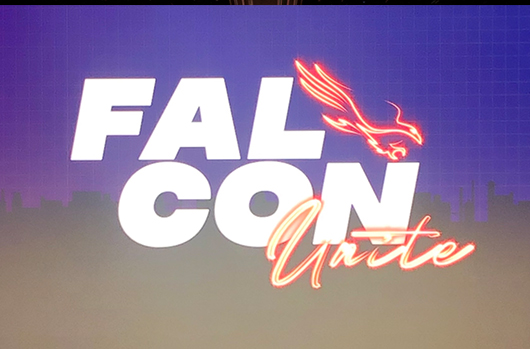 This week, CrowdStrike® held its Fal.Con UNITE 2019 Conference in San Diego, where customers, partners and leaders gathered from across the globe. This year's conference truly reflected the theme of "UNITE," as participants joined together to hear extraordinary keynotes and attend over 60 technical and business sessions, as well as share best practices and network with their peers.
Customers and partners also heard some exciting announcements around the CrowdStrike Falcon® platform, including the announcement of Falcon for AWS with advanced protection of cloud workloads; the new Falcon Firewall ManagementTM module; and additional capabilities added to Falcon SpotlightTM, Falcon InsightTM, Falcon DiscoverTM and Falcon for MobileTM. In addition, CrowdStrike announced new apps and use cases in the CrowdStrike Store, presented our Customer and Partner Excellence Awards, and awarded scholarships to six outstanding students who are pursuing careers in cybersecurity and artificial intelligence (AI). The following is a summary of the announcements and awards from this year's Fal.Con UNITE 2019 Conference:
Falcon for AWS
As an AWS Partner Network (APN) Advanced Technology Partner we were proud to announce Falcon for AWS that extends the powerful Falcon endpoint protection platform to meet the specific security needs of workloads running in the Amazon Web Services cloud. Falcon for AWS provides the enhanced visibility and security customers need to take advantage of AWS' massive compute power and the scalability of Amazon Elastic Compute Cloud (Amazon EC2) instances. At the same time, they gain unrivaled protection against even the most sophisticated cyberattacks. Falcon for AWS also meets customers' demands for more reliable threat protection in a modern, scalable pay-as-you-go model. Read this blog to learn more.
2019 CrowdStrike Falcon Fall Platform Release
New Module: Falcon Firewall Management
This new Falcon module offers security teams a simple and centralized solution that relieves them of the burden of managing host firewalls that are native to the operating system. Falcon Firewall Management eliminates complexity and overhead by simplifying policy creation, enforcement and maintenance, while enhancing protection against network threats. Custom alerts and dashboards give administrators real-time visibility into network anomalies, and rapid enablement provides immediate time-to-value. Read the blog for more information.
New Product Capabilities
This year, CrowdStrike also added new capabilities to several existing cloud modules. The following is a brief summary of each:
Falcon Spotlight —  Deeper Visibility: CrowdStrike's vulnerability assessment module now offers deeper visibility into a broader range of vulnerabilities, such as those associated with operating systems and desktop apps — including MS Office and Adobe Acrobat, and back office software such as MS SQL Server and Exchange. It also extends to dev tools, like Net, Python and Java. Reporting is improved as well. Learn more about Falcon Spotlight.
Falcon Insight —  Extensive Container Protection: CrowdStrike's award-winning endpoint detection and response (EDR) solution has been expanded to capture even more detailed container activity and metadata, with full visibility into containers via the lightweight Falcon agent – all without the need for additional deployments. This allows security teams to protect container workloads without adding any friction to DevOps teams. Learn more about Falcon Insight.
Falcon Discover —  Extended Application Visibility: CrowdStrike's IT hygiene module, Falcon Discover, dramatically improves reporting on enterprise software by collecting and indexing critical details on all installed applications across the enterprise. This empowers administrators with continuous awareness of what is installed, and includes greater visibility into usage. Learn more about Falcon Discover.
Falcon for Mobile — Enhanced Threat Detection: CrowdStrike is expanding the industry's first mobile EDR solution with automated threat detections, providing visibility into malicious, unwanted or accidental activity on mobile devices. This speeds up and simplifies hunting for mobile threats, such as communication to known malicious servers, high-risk device configurations, unauthorized apps and more. Learn more about Falcon for Mobile.
New Apps In the CrowdStrike Store
The CrowdStrike Store, which launched in February 2019, is a cloud-based ecosystem of trusted applications, providing a strategic choice of vendors and security technologies to our customers. The Store extends the Falcon platform's capabilities by introducing new apps that solve specific customer needs, while providing a frictionless experience that allows customers to discover, try, buy and seamlessly deploy apps. The new CrowdStrike Store apps announced at this year's conference address a variety of  use cases, including patch management, application whitelisting/control, vulnerability risk prioritization, autonomous deception, insider threat detection and digital attack surface management. Currently, the CrowdStrike Store offers applications from Dragos, Interset and Truefort. The new apps that will soon be available are from Acalvio, Airlock Digital, Automox, Exabeam, NopSec and RiskIQ. Read a blog on the new apps.
Customer Excellence Awards
It was a great honor to be able to recognize our customer organizations and leaders, who every day elevate the role and impact of cybersecurity across their respective industries. Their dedication and commitment to implementing cutting-edge and innovative technologies not only makes them influential advocates for the Falcon platform, they also push us to grow and continue to innovate. The winners were chosen for their deep commitment to next-generation approaches and their leadership in deploying comprehensive cybersecurity solutions.
CrowdStrike 2019 Customer Award winners include the following:
CrowdStrike Excellence Award: Telstra
CrowdStrike Falconer Award: CJ Moses, deputy chief information security officer and vice president of security engineering, Amazon Web Services
Falcon Public Sector Award: LifePoint Health
Partner Awards
At this year's event, we also heard numerous partner success stories, and presented CrowdStrike Partner Awards in a range of different categories. The following CrowdStrike Partners won awards:
Integration Partner: Netskope
Netskope was recognized for its customer-driven use cases, strong joint field enablement, its ability to drive multiple paths to success within the CrowdStrike ecosystem, and its strong executive alignment.
CrowdStrike Store Partner of the Year: Truefort
Truefort was instrumental in the successful launch of the CrowdStrike Store this year, and worked in close collaboration with us to improve customer onboarding and overall value of the store for partners. We consider Truefort a trailblazer in paving the way for other partners to join the CrowdStrike Store program.
The Disruptor Award: Consortium Networks
Consortium Networks was recognized for its expansive growth into every North American market over the last five years, including a focus on state, local and education (SLED) government agencies.
Solution Provider of the Year: Optiv
Optiv received recognition as the top producing CrowdStrike Partner this year and was also lauded for its success in achieving CrowdStrike accreditations and certifications for its teams, and for supporting a wide range of dedicated resources and campaigns.
Global Alliance Partner of the Year: Amazon Web Services (AWS)
AWS was recognized for implementing Falcon integration with Amazon GuardDuty and AWS Security Hub. AWS also provided robust support for digital and field marketing, co-branded sales enablement assets, global co-selling and key executive alignment.
NextGen Scholarship Awards
The nonprofit CrowdStrike Foundation funds a variety of worthwhile endeavors, including providing scholarships to students who are pursuing studies in cybersecurity and AI. These scholarships are awarded — at both the undergraduate and graduate levels — to those students who demonstrate academic excellence and a passion for a career in cybersecurity or AI. The growing shortage of qualified cybersecurity professionals, coupled with the increasing sophistication and resources of the cyber adversaries that organizations face, makes CrowdStrike proud to support the best and brightest security talent as they pursue these vital and fulfilling careers.
The recipients of the CrowdStrike Foundation's NextGen scholarships for academic year 2019 – 2020 are:
Adefolarin Bolaji, graduate student at Purdue University
Alexander Baker, undergraduate student at Tennessee Technological University
Alyssa Ronquillo, graduate student at the University of Minnesota – Twin Cities
Greg Garwood, graduate student at National University
Lilly Sharples, undergraduate student at the University of Georgia
Sarah Lachance, graduate student at Brown University
Thank You for Participating
Thank you to all our customers, partners, speakers and presenters who made this year's Fal.Con UNITE cybersecurity conference our most successful one ever. Over the past three years, the conference has continued to grow in popularity, and surveys from the prior two years found that 100% of attendees would recommend this conference to a peer. We will soon announce plans for Fal.Con UNITE 2020, so please stay tuned and visit our website often to keep up with new developments. We look forward to seeing you at next year's conference!
 Additional Resources