Cloud Engineer Dan Belibov on Being Able to Work From Anywhere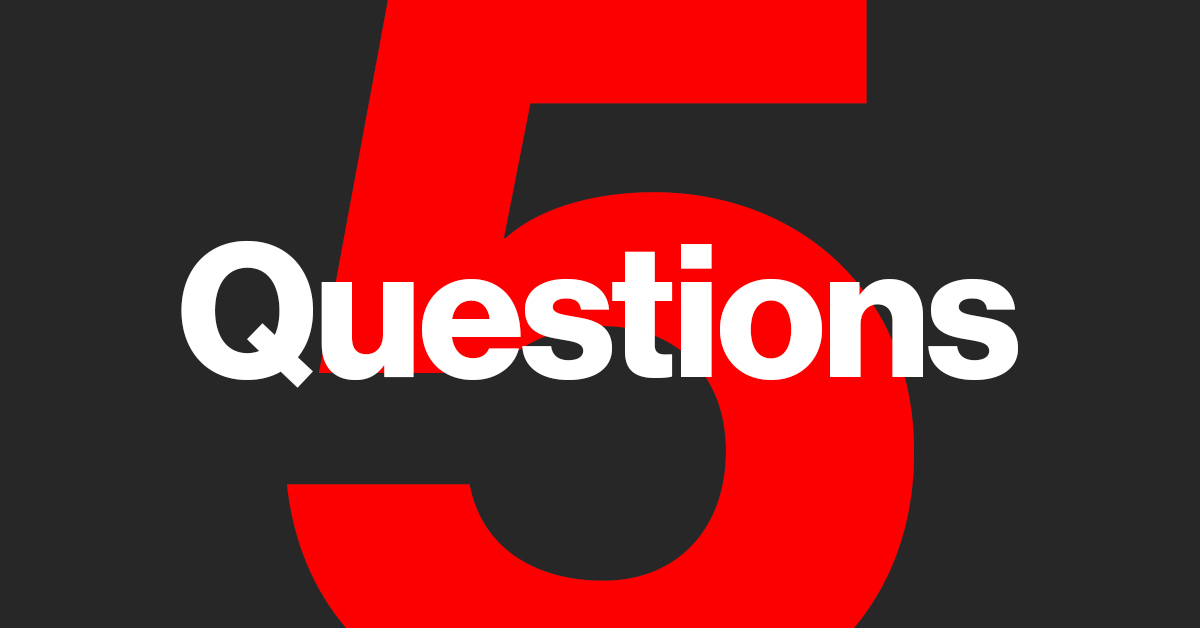 As one of CrowdStrike Romania's first fully remote hires, cloud engineer Dan Belibov was looking forward to starting a "work from anywhere" position. What he didn't quite expect was that all of his Romanian colleagues would be joining him in working from home due to the COVID-19 pandemic. 
Unlike many organizations, the sudden shift to home-based work did not lead to any significant disruptions at CrowdStrike. As a remote-first organization prior to the pandemic — with 70% of our global workforce officially designated as remote workers — CrowdStrike's systems and processes are purpose-built to support asynchronized work across a decentralized team. These capabilities make it possible for many of CrowdStrike's employees to work from anywhere at any time — from Day One or at any point during their career. 
Here to explain more about CrowdStrike's remote-first capabilities and what it was like to complete a virtual onboarding process is Dan Belibov.
Q. What brought you to CrowdStrike?
CrowdStrike came on my radar through a friend. Every time I spoke to him, he kept singing the company's praises: great technology, incredible scale, talented people, great projects, lots of room to grow, good learning potential. The thing that stuck with me the most was the people. When you work with a knowledgeable team that's willing to share their expertise, you can do amazing things. You can build a lot, grow as a professional, help others grow and more. As I went through the interview process, everyone I spoke with echoed my friend's experience and feedback — so I was sold. 
I joined CrowdStrike as a cloud engineer within the Intel product group. My role is fairly broad. I do anything from researching cloud services to solving problems using cloud services. I do implementation, debugging, optimizing existing solutions and so on. It's sort of like being a web developer or backend developer in other companies but on steroids because our team does way more than just implementation.
Q. What kinds of problems do you solve on a daily basis?
One of the coolest problems we have to solve is around scale. We have situations where 1,000 or more customers each make 1,000 requests per second — and we need to scale our services to manage that demand. We need to make them faster, bigger and capable of managing more data. Scale is so important at CrowdStrike because we're growing every month. We have more data coming in all the time, and we need to build something scalable that doesn't require manual intervention to run. 
When I'm not working on solving something related to scalability, then I might be working on the client side, determining the best implementation approach or ideal architecture to feed customers' technologies. That entails finding the solution itself, as well as estimating the resources it would involve and the approximate cost of doing so. It's quite a complex assessment.
What I like about this job is that no two situations are exactly alike, no two days are the same. You always have to do the research and figure out the answer. I like it because the work isn't repetitive or boring.
Q. What's your favorite part of the job?
It might sound odd, but putting out fires is my favorite part of the job. When something needs a solution as fast as possible, that's when you need to bring all of your knowledge to the table. That means not just your technical expertise but also being able to connect with the right people, internally and externally. You have to draw on everything you learned up until that point and find the solution, fast. I find that you learn a lot in those situations, not just because you need to find quick solutions and communicate with people, but also because you need to think ahead and figure out how you're going to solve the problem so that it does not occur again.
Q. We heard your onboarding was 100% remote — how was that experience?
The timing was a little strange because I was the first fully remote employee in CrowdStrike Romania, and I was hired in March 2020. So just as I came on board, pretty much everyone started working remotely exclusively. But the good thing — the important thing — is that CrowdStrike was ready for that shift. Remote work is in our DNA. We call ourselves a remote-first organization, meaning that all of our processes and systems are designed in a way that many of our people are able to work from anywhere. So my understanding is that our team started working from new locations, but they didn't miss a beat. 
As for me, my remote onboarding was a lot like any in-person onboarding. We went through the same processes but digitally, using Zoom and other technologies to go over all of the standard new hire information. 
After that initial process, I was placed in a buddy program. In my case, someone from the cloud engineering team served as a mentor during my first three months. They were my point person to help me get set up and acquainted with the way things are done. For the first month, we'd have at least two or maybe three calls per week where we would talk about our work as part of cloud services as well as the company itself. This system really helped me assimilate quickly. 
Another thing that helps with remote work is documentation. Because so much of our workforce is remote, we have a lot of documentation on the engineering side. I mean, everything is documented. I've never seen anything like it, actually. Everything is documented and up-to-date. That's what makes it possible to work as part of a distributed team — because when you need something, you can just search tickets by terms, and a lot of the time, you can find the information you need. That communication is part of the culture. Teamwork is the key to success at CrowdStrike. We all work so closely together even though we might be in different countries.  
Q. Were you excited to work remotely? 
Yes, definitely. Part of what drew me to this position is that it's remote. To me, being able to work from anywhere is a real benefit. 
For most people, when you say "work from anywhere," their mind automatically jumps to a beach or an island. But it's not really about that — it's about flexibility. Your working day doesn't start at 9 and end at 5. You don't need to go to a certain address or sign yourself in. In many ways, you control where and when you work, and that helps you have a lot more balance between your work and personal lives. In my experience, having that flexibility helps to reduce a lot of stress. 
Interested in joining a remote-first organization? Browse our job listings to review open positions at CrowdStrike today.
Related Content