Site Reliability Engineer Dan Herghelegiu on Working with the Best Tech at an Incredible Scale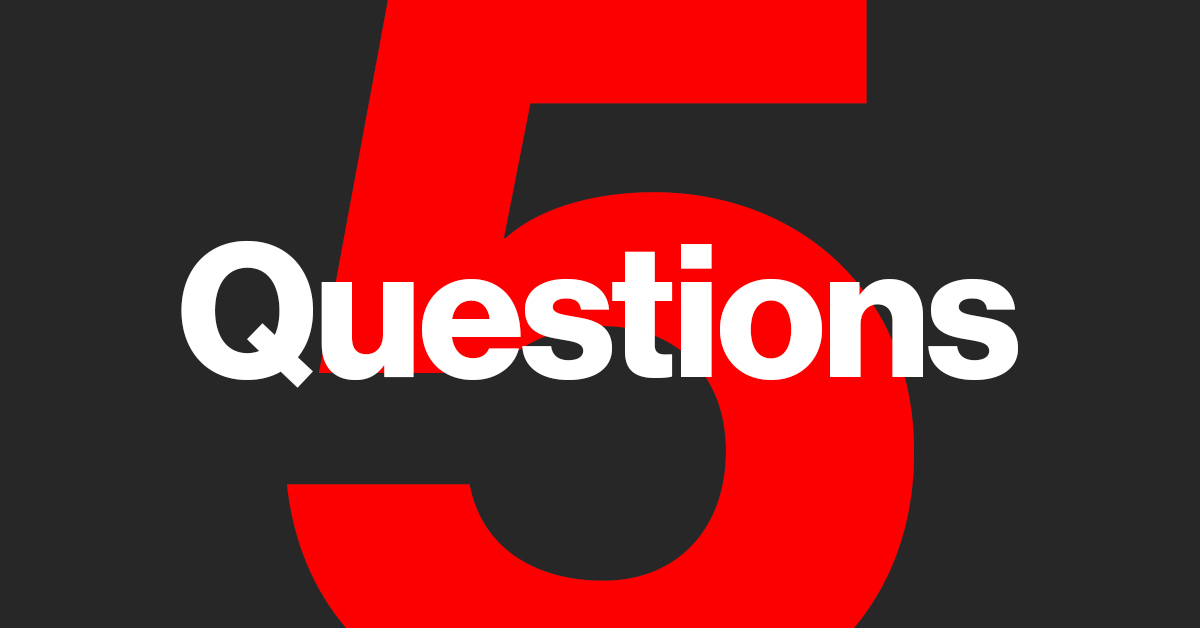 Dan Herghelegiu won't be the first engineer drawn to a job at CrowdStrike because of our top-notch tech, incredible scale and open culture — and at the rate our team is growing, he certainly won't be the last. 
In this latest installment in our 5 Questions series, we sit down with Dan to talk about his role as a Site Reliability Engineer, working at a remote-first organization and what makes for a successful experience as a new hire.
Q. Tell us about your role as a site reliability engineer at CrowdStrike and what drew you to the position?
I spent a large part of my career, about 15 years or so, as a software developer. I started as a C developer, then moved on to Java. But in the two or three years before joining CrowdStrike, I shifted to DevOps, which made me want to try something new, as opposed to continuing to do software development exclusively. 
When this opportunity with CrowdStrike came up, I had the option to apply as a site reliability engineer (SRE) or as a cloud engineer. As a cloud engineer, that would mean software development: working on the product and services. That sounded great, but I was more drawn to the SRE role. As an SRE, I can get my hands dirty with a lot of different things: Golang code, operations, automation, monitoring, troubleshooting and many tools needed to keep the cloud platform in good shape for processing 1 trillion events per day. 
Q. What do you enjoy about your role?
I find the cybersecurity industry very interesting and the technology that CrowdStrike uses is really exciting. We use Golang, which is something I hadn't worked with before. Even after two years, it's a whole new world for me. 
The thing I enjoy the most is that I'm always learning. The scale CrowdStrike works at is massive. I've never worked on such large projects before or dealt with this amount of data. It's a great learning opportunity, not just in terms of the code base, but also from the people and the culture of the company.
Q. Tell me more about the culture. What is it like to work at CrowdStrike?
The culture is a huge bonus. Everyone is friendly. Everyone is trying to help you when they can. I haven't met anyone that says, "Google it" or "Go read it yourself" or something like that when you need help. If you have questions, if you need help, you can get an answer from people at CrowdStrike. It's a very open culture. 
Another thing I love about CrowdStrike is that it's a remote-first company — and that's important because otherwise I wouldn't be able to join because I don't live near an office.
Q. What does being a remote employee entail? How do you make those connections when you're not in the office?
I live in Romania, in a city called Brasov, which is in the middle of the country. It's a two- or three-hour drive from Bucharest. I'm actually the only SRE in Brasov, but there are about five cloud engineers here, too; the rest of our team members are in Bucharest. 
In terms of relationships, I'm in touch with my colleagues during the day. We have calls, we use Slack, we talk daily. Those of us in Brasov also get together for lunches or some other kind of meetup, and I occasionally go into the Bucharest office as well. 
Before the COVID-19 pandemic, we also had some very cool offsites with the whole engineering team. That's something I miss a lot. The last one was in California in Dana Point. All of the engineers from all over the world got together. We had another one in Berlin. I'm hoping that resumes once travel restrictions and gathering restrictions are eased because it's great to finally meet the people you're always talking to online but not necessarily seeing in person.
Q. What do you think makes for a successful engineer at CrowdStrike?
Being willing to learn. I think that's the most important thing, because it doesn't matter how much experience you have, if you're not open to new things, either technically or culturally, then this is not the place for you. But it's absolutely a fantastic place to learn and grow. 
Are you ready to learn new things? Browse our job listings and internship program today.
Related Content