Falcon Complete Senior Analyst Dan Orwin on Succeeding on a Remote Team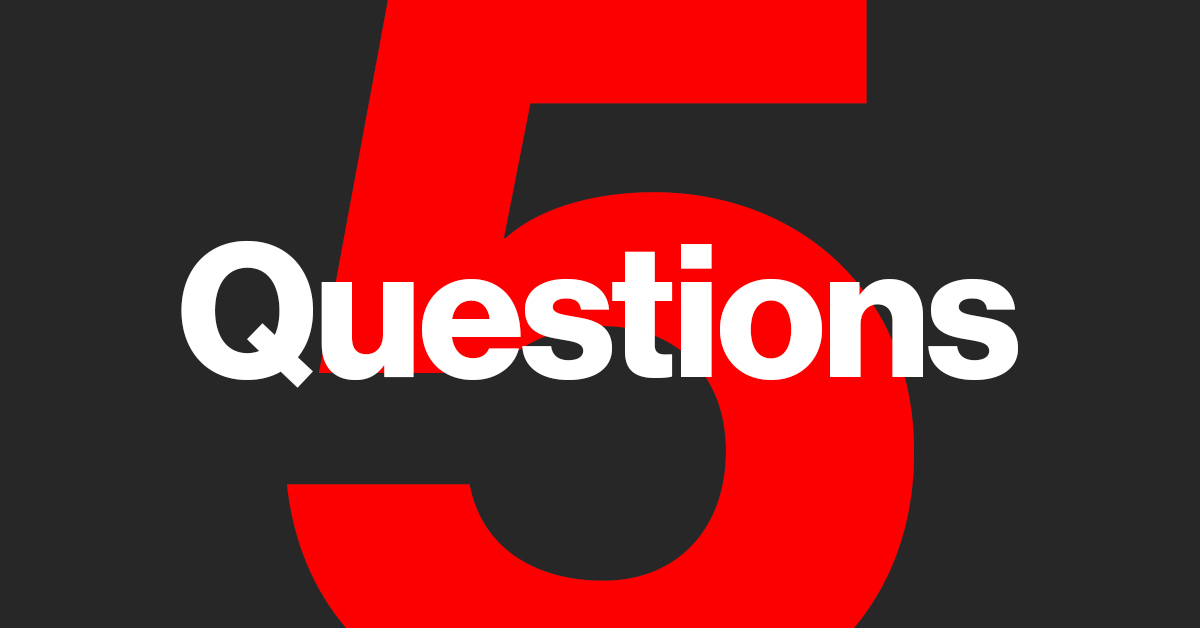 For CrowdStrike, remote work hasn't been a reaction to the pandemic — it's a capability that we've embraced from our very beginning. As a remote-first organization, we built our roles, processes, teams and tools to enable fully remote, asynchronous work across a distributed workforce. 
For some people, like Falcon Complete Senior Analyst Dan Orwin, the idea of working on a remote team may seem like a big change or even a challenge. But as he explains here, if the organization is properly equipped for remote-first work, change could end up being a very good thing.
Q. Tell us about your role at CrowdStrike and what brought you here?
I'm a Senior Analyst conducting monitoring and performing in-depth analysis and remediation of security alerts in real time with the Falcon Complete™ team. We monitor clients' infrastructure, sensor data and endpoint service and identify any behavior that may put the organization at risk. 
I started in the IT industry about 16 years ago from humble beginnings on an IT service desk. After about a year, I moved into infrastructure and network operations and looked after a variety of customers in the government, healthcare and transportation sectors.  
After about 10 years in that role, I took a long-awaited opportunity to move into cybersecurity, working for a large government contractor. My career took off from there. In the last six years, I've worn many cyber hats within the defense, insurance and global banking industries until I finally ended up here at CrowdStrike last year. It's been a crazy journey. And now looking back, I think when I first started in IT, cybersecurity was ultimately where I wanted to take my career.
Q. Why is that?
My interest in cybersecurity started around the time of the Heartbleed vulnerability. I was working in infrastructure operations, so I dealt with the infrastructure side of that attack. But I also worked closely with the cyber team as well. I got to spend some time with them, looking at what they do from their side. It had an element of excitement to it. That's when I knew I wanted to work in cyber.
I find this industry to be quite interesting. It's exciting to see things as they happen — you have that element of surprise and anticipation. New things are always coming up, new actors and new techniques are surfacing all the time. I found IT to be a little bit stagnant sometimes. When you're working with the infrastructure, everything is generally the same all the time. That's not the case with cyber. Everything is changing all the time.
Q. CrowdStrike is a remote-first organization. Tell me a little bit about what's different working in a remote culture?
CrowdStrike is my first remote job. Prior to working here, I was always in the office. For me, the most obvious difference is that you don't have that impromptu face-to-face interaction. You can't stop by someone's desk or knock on their door to have a conversation or huddle up spontaneously. But the way CrowdStrike uses technology — with tools like our internal Wiki pages and our own in-depth documentation processes, plus, of course, communication tools like Zoom and Slack — really facilitates communication and collaboration across a global team. We really use these tools not just for communication, but true collaboration and idea generation. 
What I like about working remotely is that it gives you that flexibility of not being tied to a single workplace. You have the freedom of being in your own office, having your own utility. I have my own home lab next to me that I can use. I like the comfort of being in my own space and being able to turn my laptop off in the evening, skip the commute and just relax. Working remotely definitely takes a while to get used to, but it's been a good change for me personally. I wouldn't want to go back to the office — at least not full time.
Q. How does working remotely change the dynamic of your team?
On a remote team, trust is the most essential thing. Managers, colleagues — no one is going to be hanging over your shoulder to make sure you are working. So I think a big part of inspiring team members in a remote setting is giving recognition for a job well done, communicating what's happening with the team and making sure people feel connected and included in the conversation even if they're working in different countries. 
For example, we use group Slack channels to share what people are doing so that the team has visibility across the organization. We also have regular meetings every week as a team, where we all get together and talk for 30 minutes about projects and anything else going on. A lot of the time, things we've done well will come up in that meeting, and we'll share those accolades with the team. I think that's a great way to build momentum and instill a sense of shared purpose.
Q. What skills do you think make someone successful at CrowdStrike?
I think if you have that balance between technical and industry experience, the ability to form interpersonal relationships, and the drive to succeed and push yourself and your team to achieve more, you'll fit in really well at CrowdStrike. You have to keep moving forward all the time — strive for more all the time. 
I think if you can do that, you'll also fit in really well with the Falcon Complete team specifically. Call me biased, but this team is the best I've ever personally worked with and, dare I say, the best in the industry. We're like a team of absolute ninjas. We all laugh and joke, but at the same time we get the job done. 
Are you ready to work as part of a remote team who are arguably the best in the business? Browse our job listings today.
Related Content