CrowdStrike UK's First Cloud Engineer on the Endless Opportunities to Shift and Grow Your Skills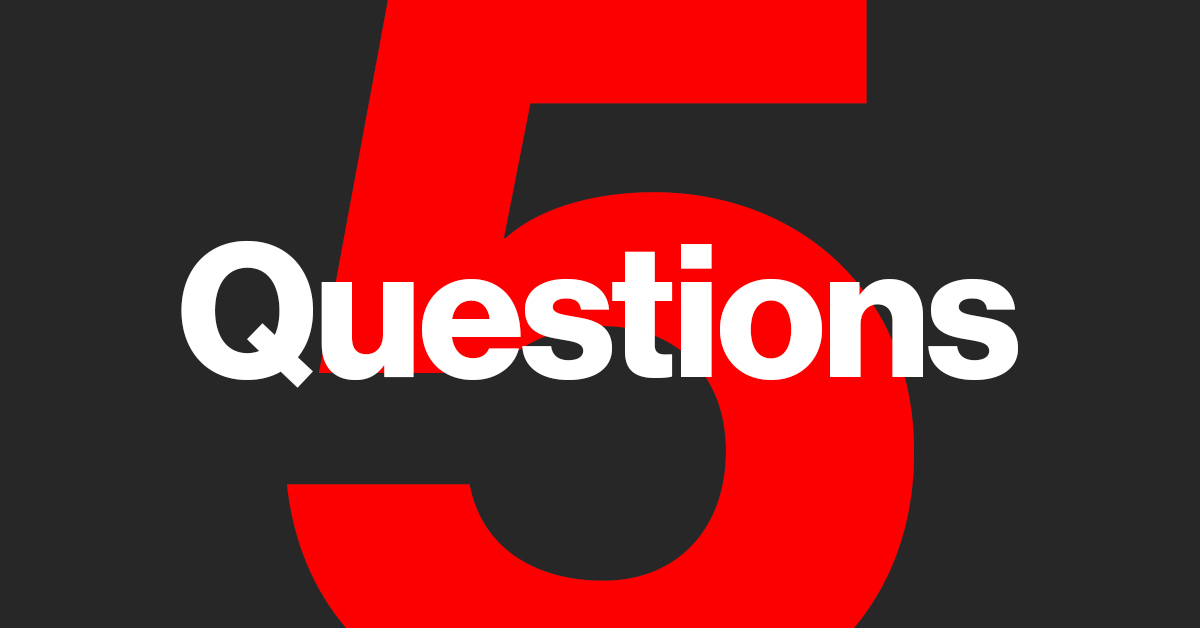 When Garry Bodsworth started at CrowdStrike nearly four years ago, he was our company's first cloud engineer in the UK. Since that time, our engineering team has expanded and evolved — and so has Garry's role. 
In this installment of 5 Questions, we sit down with Garry to talk about his career journey and the advice he has for other engineers considering a role in the cybersecurity industry.
Q. Tell us about your role as a cloud engineer at CrowdStrike and what you like about your job.
When I started at CrowdStrike about four years ago, I joined a group called OverWatch Labs. My job was to build the tools used by our threat hunters to identify all kinds of digital threats and stop breaches. Our team also needed to make sure these tools were working stably and at scale. At the time, we were processing under 100 billion events per day, and now it's close to 1 trillion per day — so we needed to build a system that could grow with us and keep working. 
Over the next few years, our team gradually integrated more of the system with cloud and then expanded further to include support for Falcon Complete™ managed detection and response. Eventually I felt that it was time for a change — but I also didn't want to start a completely new job. I joined the CrowdStrike Threat Graph® team working on the new live-streaming query engine, Liveness Layer. My role now is to help build bridges with the Falcon OverWatch™ team so they can use these next-gen platforms and tools that we're building. 
I made the switch at the beginning of this year, and it's been a positive and refreshing experience. One thing I like about working at CrowdStrike is that the organization is very supportive of people who want to move around and try different things.
Q. Tell me more about the ability to shift roles. Is it something that happens frequently at CrowdStrike?
Yes, changing roles is something that people definitely have the opportunity to do here. And I think that speaks to the unique way we operate as an organization. Our company does a great job of mentoring talent and allowing people to step up and into different roles. I'm very active in that regard. I work with a lot of people in my previous group to make sure that they have all of the tools they need to succeed and grow. And I don't mean technical tools, but rather the thought process of how you solve these problems. 
So much of what we do is advanced problem solving. Since we process nearly a trillion events per day, we need to be able to think in an agile way. I can be a resource for the team, but everyone needs to learn how to solve problems using their own process. That's another great aspect of the culture here: Everyone is encouraged to be the best version of themselves.
Q. What are some of the problems that you and your team solve daily?
For our team, most of the issues have to do with scale. I can't think of many organizations that have this amount of data, this amount of processing going on. The sheer volume, the size, of what we do as an organization is massive, and it needs to work without fail every day. 
For example, the OverWatch threat hunters are our internal customers, and they are very demanding. They have to be, because they need to react to a breach or any compromise within a very short period of time. So we can't let anything drop because they absolutely need to have access to the data to do their job. The same is true with Falcon Complete, which is a 24/7 managed detection and response service. That team is processing all of these detections and events for customers, and they need to be sure that the tools that have been built for them are working at the speed they need. 
Both of these organizations work 24/7/365 around the world. So what we do has to work literally all of the time and at an enormous scale. Designing tools with those two needs in mind can be really challenging.
Q. What's the most rewarding aspect of your job?
In so many ways, this job has reinforced what I believe: the end result is what matters. For us, the most important thing is that we protect our customers from breaches. We actually stop things that other companies can't stop. Everyone at CrowdStrike shares in this mission, and we constantly strive to be even better. If we can improve 1% every week, that compounds over time. That's the way we approach our work.
Q. What advice would you give to other engineers who want to work at CrowdStrike?
Aim for good outcomes. You can get very caught up in the minutiae of how a computer works, but at the end of the day, what you really want is to say that your work has protected people. A lot of people in this field are aiming for perfection, but that's not practical or even possible in this industry. We're all working to the best of our abilities and growing along the way. 
So if this field is interesting to you, I say: Go ahead and do it. Don't wait for the "right time" for something to happen. It's never going to be the right time. Just go do it — now is the best time. 
Does now feel like the right time to level up your career? Browse our job listings and internship program today.

Related Content