iOS Engineering Lead and Senior Manager Thibault Martin-Lagardette on Building a More Diverse Workforce (and Market-leading Products)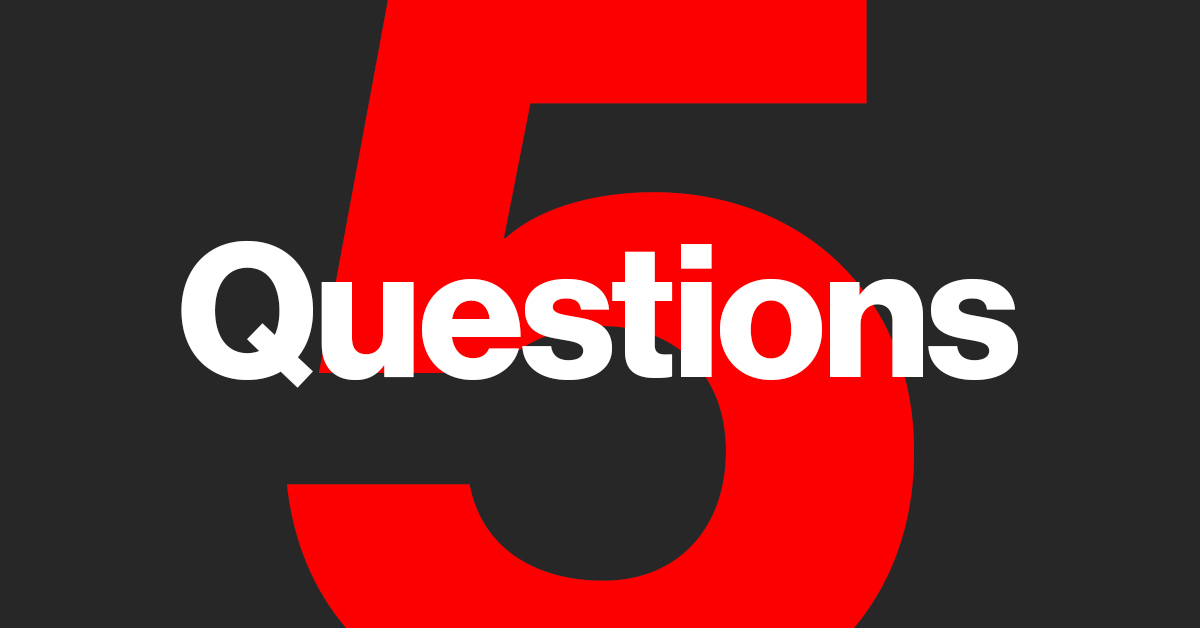 Thibault Martin-Lagardette is no stranger to big ideas. Within his first year at CrowdStrike, he successfully pitched the idea of building our market-leading CrowdStrike Falcon® product for iOS. Three years in, he's now aiming to help the company — and the industry — build a more diverse talent pool through science, technology, engineering and mathematics (STEM) mentoring with local high school students. 
Here he is, to talk about his role as iOS engineering lead and workplace ally.
Q. Tell me about your role and how you came to CrowdStrike.
I joined CrowdStrike as part of the macOS team, working on Falcon for Mac. Then, a group of other engineers and I put together a proof of concept for Falcon for iOS as part of an internal company event called Think Week, which is an innovation competition that CrowdStrike holds every year. People form teams and work cross-functionally on projects outside their normal scope of work. We were one of the top three Think Week projects that year, and leadership decided to move forward with the idea. 
For the past three years I've been the Falcon iOS lead and manager. We're a team of four at the moment and growing, and we're part of the larger Mobile Product Group, which includes those working on Android. Part of my job is understanding what customers want from the product. Then I need to make sure that we allocate the right people and resources for the right tasks to reach our goals.
Q. What are some of the challenges you have to solve?
Our team has to solve a lot of technical challenges that affect performance, especially on mobile devices. With a phone, you have a limited battery life, so you're somewhat restricted as compared to a computer, which can be plugged in most of the time. One of the main technical requirements is making sure that we minimize the impact of the battery life of the device. 
More broadly, we have the challenge of working across multiple teams — our work needs to be synchronized, and we need to know what other teams are doing and how to connect our data with theirs. Things can change quickly, and the knowledge that you gathered 6 to 12 months ago may be outdated. So it's important to remain connected to make sure we can deliver the right value to our customers.
Q. How would you describe your management style?
I've had many great managers over the years whom I've learned from. But I also experienced some techniques and policies that I didn't think generated the best results or created the right atmosphere. Now that I'm on the other side of the equation, I try to apply those lessons to my management style. 
One of the key distinctions for me is that I'm working with my reports — they're not working for me. If something goes amiss or isn't done the right way, I want to understand why it was done that way, how we could have caught it sooner and what we can do to make sure we don't repeat the past. Basically: How do we improve? It's all about growth and empowerment and getting the best out of each other. This blameless retrospective approach is a tool many teams use at CrowdStrike. 
Another thing that's really important to me is making myself available for feedback. And part of that is to really listen to what people say. When someone approaches me with feedback, I really listen, and I make sure to thank them for giving me the information or perspective. And most of the time it is great, easy to take on board and reflect on. But in those times where I may have an emotional response to something said to me, I try not to react immediately because I don't ever want to react with my gut, I want to react with my mind. I often will say, "Thank you for that. I'll think about it and come back to you."
Q. What's something you've learned since joining CrowdStrike?
Working at CrowdStrike has really challenged me to live the values that I was taught growing up. I respect everyone, I listen to others, I try to learn about other cultures. That said, as a white man in Europe, I know I come from a place of privilege. In the past, I sometimes felt like it wasn't my place to speak up on issues that don't pertain to me. But by doing nothing, I could potentially be complicit. It's a passive approach. 
What people at CrowdStrike taught me was how to be more active. They've helped me understand how as a white male, I can be an ally to different underrepresented groups or important causes and use my voice as support. I think by taking this stand I could help prompt more men to follow suit and be better allies. I think that having men be vocal about their support and encouraging them to start those conversations about societal issues can have a significant impact on bringing about real change more quickly.
Q. How have those lessons changed how you work?
One of the biggest changes for me was around hiring. When I started building the team, I wanted to be more inclusive during the hiring process. Unfortunately, even though the software engineering field has become more diverse, the majority of applicants are men. Being at CrowdStrike really pushed me to want to help fix that root problem of diversity within the talent pool. We need to get more women and people of color into the field at a younger age. I can try to be inclusive while recruiting, but that alone might not help if there are fewer of certain types of candidates in the pool. 
I decided to be more proactive. I want to be part of the change and supportive of change, as opposed to just accepting the change as an observer. Right now as part of CrowdStrike's participation in the Arkwright Engineering Scholarship program, I'm serving as a mentor for a 16 year-old student in the UK who is interested in cybersecurity. I'm helping her hone her skills and also presenting her with an overview of the many opportunities and career paths within the field. 
When the pandemic is over, I'd like to go to schools and talk to students, female and BIPOC students in particular, about programming. A lot of people don't really grasp how broad the field is. If they don't get exposed until they're 18 or in university, then they've lost valuable time where they could have been learning some baseline skills. 
Right now I know I'm starting small with just one student. It's a small step but that's OK because at least I am part of that change. I am being proactive. This issue will be solved when we all take small steps together. 
Ready to join a company where small steps make a big difference? Browse our job listings today.

Related Content