Getting The Most Out of Your Free Trial of Next-Gen Antivirus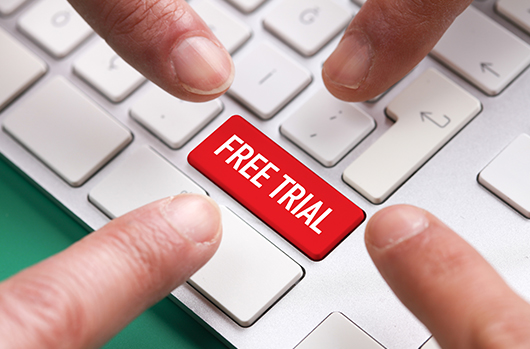 Breaches Are Plentiful, But Don't Panic
With breaches disclosed almost daily, it can sometimes feel like defending your organization is a hopeless endeavor. Attackers are determined, innovative, and all too often — successful. As stated in the 2018 CrowdStrike® Global Threat Report, 39 percent of attacks are fileless; and the tools, tactics and procedures (TTPs) that were once reserved for nation-states are being adopted by organized crime syndicates across the globe. This exacerbates the increasing shortcomings of signature-based legacy antivirus (AV) solutions as defense against these attacks, which is why next-generation technology is fast becoming the primary means to mitigate these threats. Simply put, yesterday's solutions can't solve today's problems. That's why it comes as no surprise that 76 percent of organizations are either in the process of, or planning on, changing their current AV provider.
Separating Hype from Reality
Though organizations seek to upgrade their legacy security, with over 140 vendors all vying for your attention, the endpoint protection market can be a difficult one to navigate. To assist with the solution selection process, many endpoint security companies now offer the opportunity for you to "try before you buy." These free trials allow you to compare and contrast next-generation prevention capabilities and evaluate whether the proposed solutions can actually meet your security requirements. One easy way to evaluate a solution is to take advantage of a free trial — which begins with planning your trial to make it worth your time. This blog offers an overview of the trial process and a reminder of some basic guidelines that are essential to getting the most value out of your free trial experience.
Setting the Stage for a Free Trial
There's an old engineering adage that for every hour spent planning, 100 hours of rework are saved following implementation. The same principle applies to free trials. That's why before you embark on a free trial, it's critical to have a game plan. The following are basic elements that should be included in your planning process:
The Right People: Consider the people in your organization who should be involved in the selection, free trial and purchasing decisions and make them a part of the process. The roles of these stakeholders may differ during the free trial evaluation, so transparency around the process is crucial.
A Designated Testing Environment: What good is a trial without a subject? Set aside multiple endpoints as your free trial testing environment. This gives you a larger data set for a more robust and accurate evaluation experience.
Clearly Defined Requirements: Ensure that all key decision-makers are in alignment by clearly defining the requirements you're looking for in a next-generation AV solution and the criteria for success. It's a good idea to rank your feature requirements according to their importance — for instance, "must-haves" vs. "nice-to-haves."
Pro Tip: Have all of your stakeholders assist in the definition of requirements — a little organizational diversity goes a long way toward ensuring all security needs are met.
The Selection Process
With a list of requirements, a test environment and a group of key decision-makers, the next step is choosing the right trial. In a crowded marketplace, "overchoice"' can be a very real problem. Fortunately, there are some key independent resources that can help you evaluate your options and make good "down selection" choices:
Industry Analyst Reports: Trust the experts and leverage the expertise of industry analyst firms such as Gartner and Forrester to assist in your decision-making process.
Third-Party Testing: Trust vendors that are willing to be publicly tested, and focus on those that perform well on independently conducted tests in areas that are crucial to your security objectives. AV Comparatives' Real World Protection Test is just one example of an open-source testing platform that you can rely on for accuracy and objectivity.
Having analyst and independent testing reports can mitigate the risk of succumbing to exaggerated vendor claims, allowing you to narrow your list to only those solutions that have been tested and validated. For more on this aspect of vendor evaluation, check out the blog "Don't Take The Vendor's Word For It: The Importance of Third-Party Testing."
The Trial
Once you've established a short list of vendors, signed up for the free trials, created a testing environment and identified a team, it's time to evaluate the solutions you've chosen.
Here are some key criteria for evaluating a free trial once it's underway:
Deployment and Execution: Deploying the solution should be as straightforward as possible and it should scale easily to meet the needs of your environment. If the rollout in a limited testing environment is difficult, imagine the obstacles you'll face in deploying it across your larger environment.
Performance Impact: Once the trial solution is deployed and operational, assess its impact on your endpoints. Solutions that consume large amounts of processing power and disk space can slow your systems to a crawl and erode productivity. Test next-generation AV solutions side by side, if possible, to compare their impact on performance.
Ease-of-Use: Assess the usability of the product you're testing and the ease with which you can trial it. Has the vendor claimed you can "set and forget" the solution, or are you given a complex 700-page user manual?  Whichever it is, a trial should provide a realistic walkthrough of what the product is capable of.
Fact Checking: Compare what the vendor says in its literature and the trial experience that's provided. For example, if the vendor proclaims the solution "saves you time" but doesn't provide any details on how that is accomplished, the trial itself might not be worth your while.
Worthwhile Results: Make your trial experience worth the effort. Get to know all facets of the solution — test all features thoroughly, use the solution as you expect to be using it on a daily basis and also employ different scenarios. Take full advantage of all the product has to offer while paying attention to how it performs compared to the vendor's claims.
Pro Tip: Take notes while you are going through the trial. Capturing your thoughts in the moment provides valuable data points that can help inform your purchasing decision.
The Final Analysis
Upon completion of the free trial, all the stakeholders should meet to review the experience. Make sure everyone's concerns get addressed and that the important questions are answered. For example: Did the solution satisfy the organization's security requirements? Did the trial answer all the questions the team had about the solution? Did it provide full access to all features so the solution can be accurately assessed?  How easy (or difficult) was the solution to deploy and manage?  Once you've discussed your experience with using the product, investigated the relevant use cases and compared notes with the entire assessment team, it's time to make a decision.
Make Your Decision with Confidence
Keeping your organization safe against an onslaught of sophisticated threats while simultaneously navigating a sea of vendor claims makes choosing the right AV solution challenging at best. However, following the guidelines presented here will help you better prepare for and choose the right free trial in your journey to find the best next-generation AV solution for your organization.
CrowdStrike Can Help
CrowdStrike is here to help you because we believe everyone deserves the best endpoint protection. That's why CrowdStrike offers a free trial that allows you to try, test and learn how our technology stops all attack types, streamlines system performance and empowers your security team. Our free trial provides full access to CrowdStrike Falcon Prevent™ next-generation AV, along with a cloud-based malware lab and a detailed, step-by-step testing and evaluation process where you can test our solution in your own environment. Certified to replace legacy AV and validated against the MITRE ATT&CK Framework,  the CrowdStrike Falcon® platform has been tried, tested and proven to stop breaches.  Don't wait — start your free trial today.
Get a full-featured Free Trial of CrowdStrike Falcon Prevent™ and learn how true next-gen AV performs against today's most sophisticated threats
Learn more: Download the CrowdStrike Guide to AV Replacement