SC Magazine Names CrowdStrike Falcon a "Best Buy" with Five Stars Across All Categories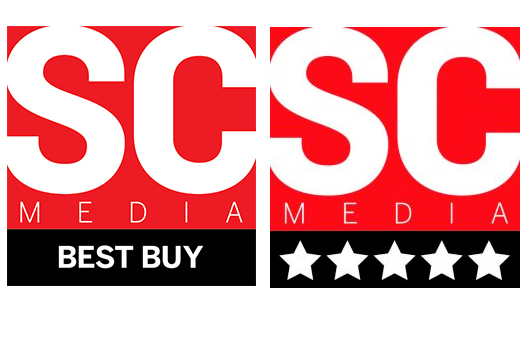 "CrowdStrike Falcon continues to amaze us here at SC Labs. This tool looks polished and very well put together. With the updates to Falcon X and Falcon Insight, this tool has it all. The addition of the real-time response makes it the SC Labs Best Buy product." — SC Labs report
We are thrilled to report that the CrowdStrike® Falcon® platform was recently evaluated by the security experts at SC Labs, receiving SC Magazine's coveted "Best Buy" recommendation and the highest possible rating — five stars — across every category, including Features, Documentation, Value for Money, Performance, Support and Ease of Use. The SC Magazine five-star rating is especially gratifying as it is based on an objective evaluation of the Falcon platform's features and capabilities. This recognition comes on the heels of recent awards in the United States, where CrowdStrike received the SC Magazine 2018 Award for Best Security Company and Best Enterprise Security Solution, and in the United Kingdom, where CrowdStrike received the SC Magazine 2018 Award for Best Security Company.
In its evaluation of the CrowdStrike Falcon platform, the SC Labs team describes at length why they "continue to be impressed with the completeness of this comprehensive security tool."  Some of the advantages cited include Falcon's ease of deployment, intuitive dashboard, and the "solid information" offered in the support portal. The report also states, "While we feel that this tool is finely polished, the folks at CrowdStrike are continuing to regularly add features to make this product really stand out. The recent updates to Falcon X™ and Falcon Insight™ unquestionably raise the bar."
Falcon X: Automating Threat Intelligence
In its assessment of CrowdStrike's new Threat Intelligence offering, SC Labs points out that Falcon X not only delivers increased threat information but also provides the steps necessary to automate the threat analysis process. The SC Labs team praises Falcon X's ability to provide threat intelligence in a useable format, which allows security teams to "take appropriate measures to protect their organizations from future threats." The ability of Falcon X to provide advanced threat intelligence on all known variants of threats was also cited as an important feature. The review also describes how Falcon X goes beyond just offering indicators of compromise (IOCs) by providing detailed information that answers the "who, what and how" of an attack,  which the SC Labs team considers key to helping security teams prioritize alerts, allowing them to cut response times from days to minutes.
Falcon Insight Updates
The review also lists recent upgrades to Falcon Insight™, CrowdStrike's endpoint detection and response (EDR) solution, as important considerations in SC Labs' evaluation of the platform. The summary focuses on Falcon Insight Real Time Response (RTR), deeming it an important feature and explaining how it not only gives security teams enhanced visibility, so they can better understand the threat, it enables them to take remediation steps to kill processes and remove files from the system using only a few clicks. The summary states, "What really makes Falcon Insight stand out is that all this is done through the cloud platform, meaning that there is no script or executable on the client, which may be used in future attacks."
The summary ends with a strong recommendation from the SC Labs team: "CrowdStrike has been one of the standout products SC Labs has had the privilege of reviewing, and these recent updates make it stand out in the endpoint protection crowd. With CrowdStrike providing great customer service, a wealth of support information, and a well-rounded solution — Falcon is a product that needs to be on your radar."
Learn More: