CrowdStrike University Recruiting Program: Shaping the Next Generation of Cybersecurity Professionals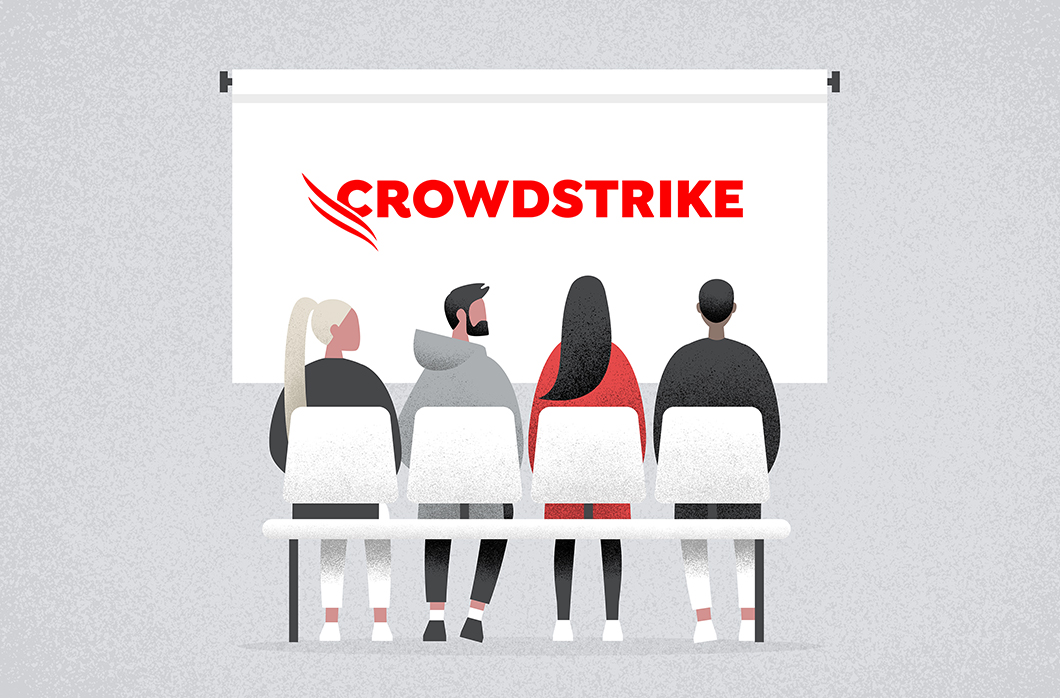 Organizations need well-trained cybersecurity staff to adequately defend their critical assets from stealthy adversaries and their ever-evolving attack tradecraft. But the cybersecurity workforce gap currently stands at 2.72 million worldwide, according to the International Information System Security Certification Consortium (ISC)². Additionally, 60% of organizations surveyed in the (ISC)² Cybersecurity Workforce study reported that a cybersecurity staffing shortage is placing their organizations at risk. (ISC)² estimates that the global cybersecurity workforce needs to grow 65% to effectively defend organizations' critical assets. 
The CrowdStrike University Program is designed to help close this employment gap and train the eager next generation of cybersecurity professionals. 
About the Program 
Our University Program is dedicated to attracting the next generation of talent in virtually every field. The program offers paid positions that allow college students and recent graduates to gain real-world experience and essential skills from some of the world's best and brightest professionals. It's designed to give participants the opportunity to work on valuable assignments that support CrowdStrike's mission to make the digital world a safer place to live and work.
"Our University Relations — and more specifically, our intern program — is an integral part of our talent pipeline at CrowdStrike," says CrowdStrike Chief Human Resources Officer J.C. Herrera. "It's a chance for us to cultivate talent from universities worldwide and to give those early in their career a glimpse into what we do as cybersecurity professionals. Our internship program also allows us to introduce many individuals with diverse backgrounds to the industry, ultimately increasing our talent pool in this competitive market." 
Many interns have gone on to join CrowdStrike full-time after graduation, further developing their skills — according to data from the 2021 intern class, about 70% of interns converted to permanent full-time employment with the company. 
As a remote-first company, CrowdStrike prioritizes fostering a sense of community among employees and interns — our company mantra is "One team. One fight." Interns attend the Executive Speaker Series, where company leaders offer insights and participate in a Q&A panel. Workshops offered by the Learning and Development team assist interns in advancing their professional communication, personal brand, networking and department-specific skills. All interns are assigned "champions" to guide them along their internship journey and provide feedback on projects, and this year, the University Relations team implemented a program that pairs interns with an employee for a day-long mentoring session.
As CrowdStrike has grown over the years, the University Program has followed suit. Interns have been a part of the organization since 2016, but the official program was created in 2018. The program became global in 2017 with one intern joining from the United Kingdom. Today the program has expanded to 292 interns, a 58% increase since 2021, and includes young professionals from Australia, Canada, Denmark, Germany, India, Japan, Romania, United Kingdom and United States.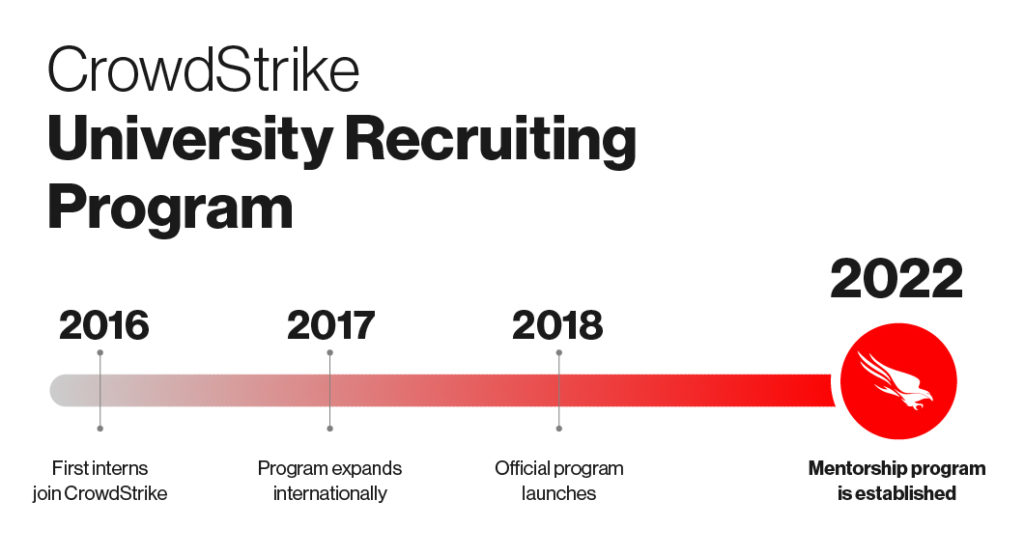 CrowdStrike recruits from many different universities around the world. The most represented universities since the beginning of the program are Politehnica University of Bucharest with 31 interns in the program, Santa Clara University with 26, University of Texas at Austin with 22, San Jose State University with 21, and University of Southern California with 18 interns.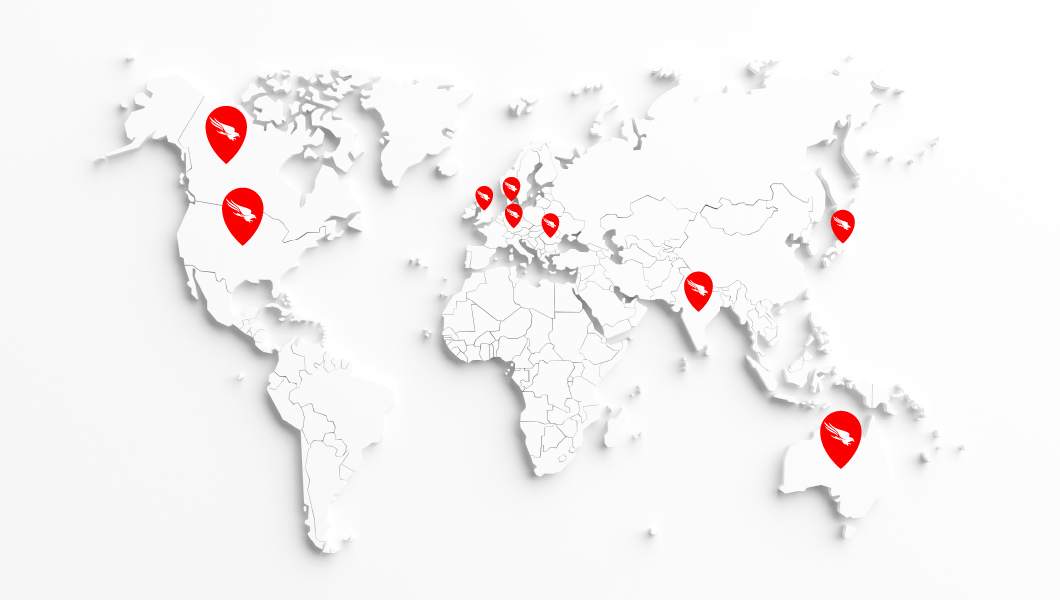 The University Program accepts online applications from students currently enrolled at an accredited university and pursuing a bachelor's, master's or Ph.D. degree. Students with all majors are welcome to apply, but special emphasis is placed on the following fields: 
Cybersecurity 

Software Engineering 

Computer Science 

Data Science 

MIS

International Studies 

International Policy 

Business

Sales 

Marketing 

Finance 

Communications 

Liberal Arts
What Past and Current Interns Say About Their Experience
CrowdStrike e-commerce analyst Kristen Wagner was in one of the first marketing intern cohorts in May 2018 and was hired full time June 2019. Compared to other intern programs she participated in, Kristen said, "The CrowdStrike internship had a lot more structure, and the work I was doing contributed to the business and made an impact. The employees genuinely cared about my success and growth and everyone was extremely passionate about our mission of stopping breaches." 
When discussing the skills he has built over the internship, Michael Gluzman, a current business system analyst intern, said, "I have learned how to call APIs, connect databases to different apps, write test cases, create dashboards, and a variety of other skills. More importantly, I have become a much better communicator. The environment at CrowdStrike fosters open lines of communication within teams and the company as a whole. I have become much more confident in my abilities to ask for help, communicate ideas and network."
Isha Sharma, a Human Resources intern, says, "I was given lots of opportunities to grow, beyond my internship projects. I was given the chance to shadow other people and grow my understanding of the employee experience and people value my opinion. It truly feels like I'm being treated as a full-time employee with the same value to bring."
Shonali Vaidya, a current marketing operations intern, appreciates the immeasurable value CrowdStrike's sense of community, saying, "The culture at CrowdStrike has been really friendly and supportive. Everyone here is very open and excited to help others out. Virtually everyone I've reached out to has responded and is excited to share their experiences and journey." 
The internship program has developed the skills of countless young professionals and will continue to expand, providing industry-leading training and experience for tomorrow's cybersecurity professionals.
Want to find out more about the program or become a CrowdStrike intern? Visit our University & Interns page and keep an eye on our U.S. and international job postings throughout the year.  
Additional Resources
Related Content