How to Install Falcon Sensor with Amazon WorkSpaces
Introduction
In this article, we will show you how the Falcon sensor can be installed on Amazon WorkSpaces to deploy CrowdStrike's industry leading prevention capabilities that include machine learning, exploit prevention and behavioral detections, all without affecting business continuity.
Amazon WorkSpaces is a fully managed, Desktop-as-a-Service (DaaS) solution that provides users with either Windows or Linux desktops in just a few minutes and can quickly scale to provide thousands of desktops to workers across the globe. This service from AWS can run almost anywhere and on almost any device, including home PCs, laptops and tablets and enterprises work from home scenarios. 
Deployment Options
Once you choose a billing model and decide what Workspaces to manage and secure, deploying the CrowdStrike solution is simply a matter of installing a single, lightweight sensor. That sensor is available in the Falcon UI under Hosts – Sensor Downloads.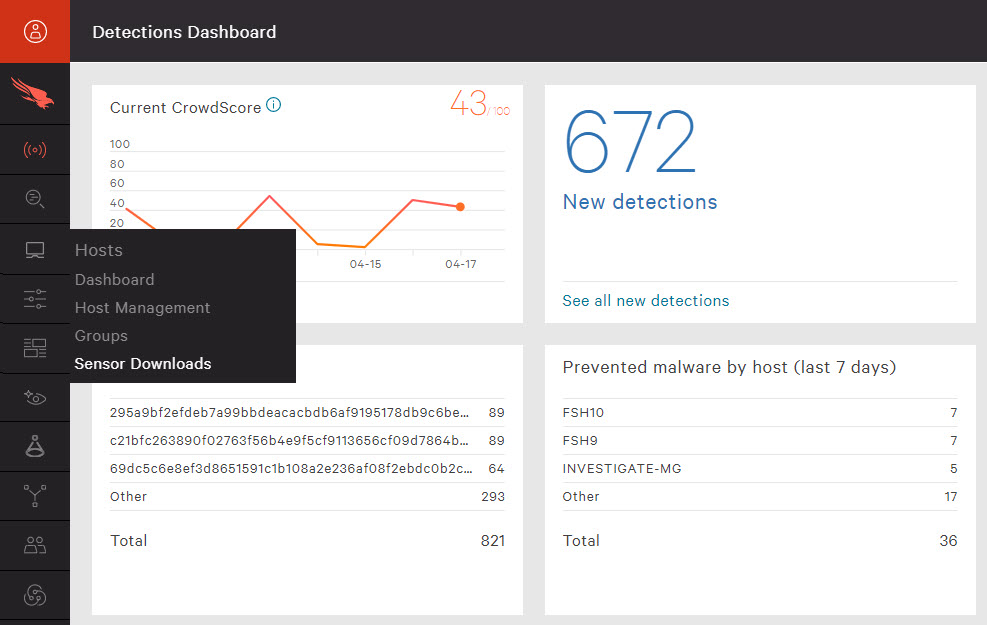 To install the sensor, you simply need your unique customer ID and the applicable install package. CrowdStrike supports a number of operating systems including Windows, Mac and various Linux distributions including Amazon Linux.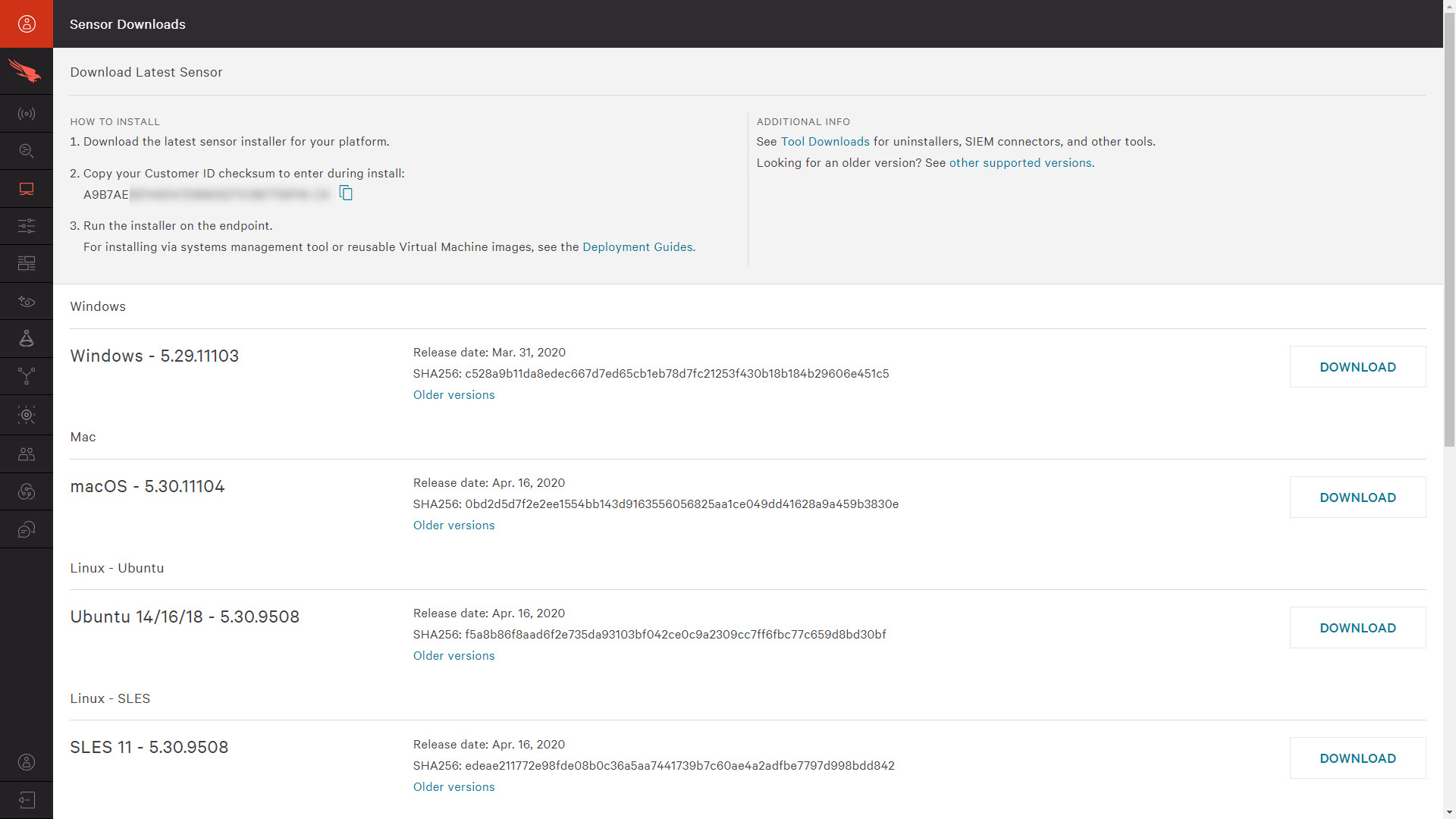 Once you have the install package, there are a number of ways to deploy within the WorkSpaces. While manual installations are always an option, creating a golden image of your WorkSpace with the Falcon sensor included will enable you to spin up and down as many instances as required – with immediate protection. Refer to the full guide on Falcon sensor installation with Amazon WorkSpaces.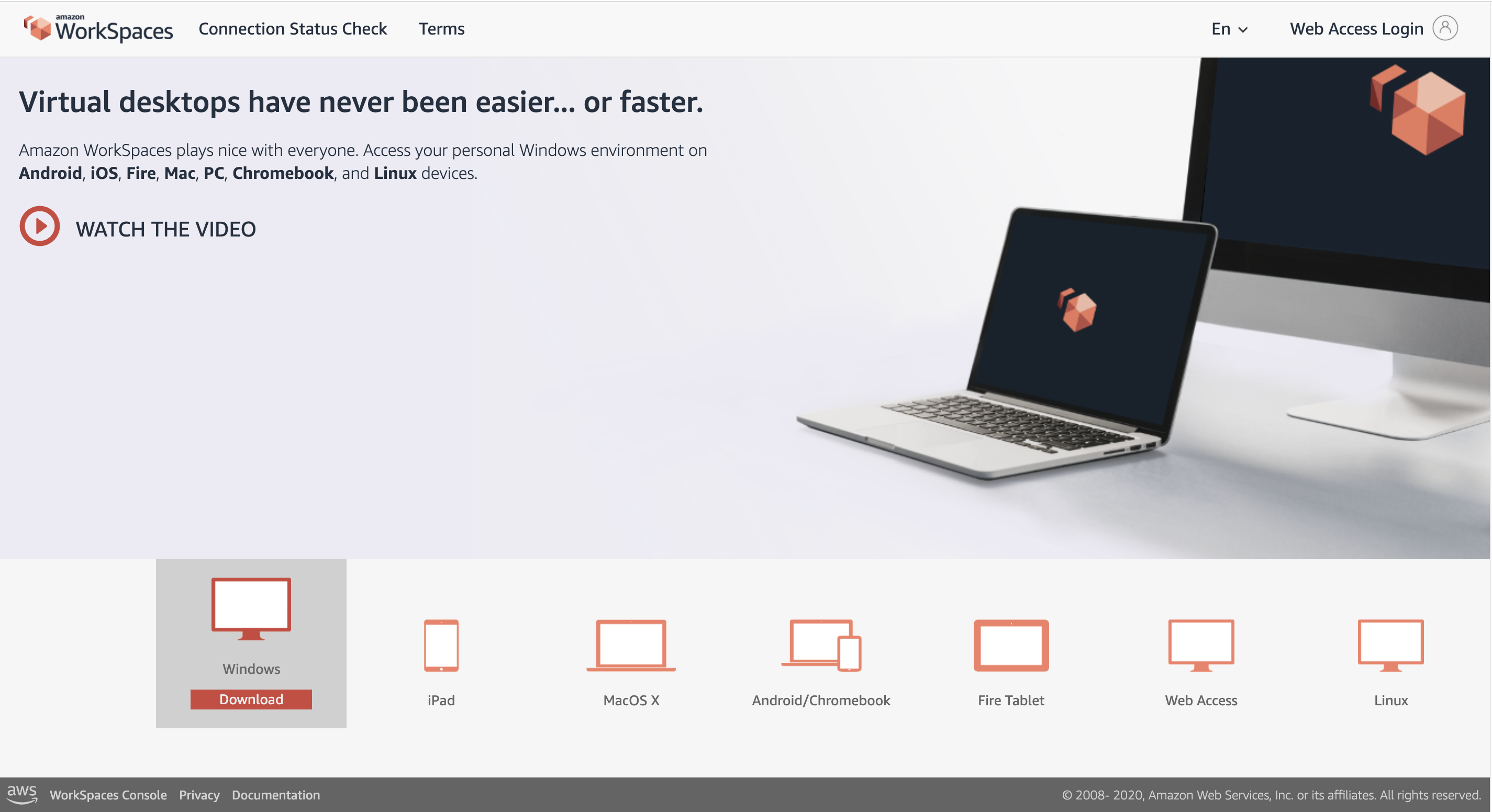 Regardless of deployment method, the lightweight sensor will install, register with the cloud, and provide immediate protection to the newly managed system. The CrowdStrike installation does not require a reboot, signature updates or invasive upgrades. Once deployed, all of the reporting and configuration functionality is delivered through the Falcon platform and you get full visibility into your DaaS environment. 
Comprehensive Protection 
CrowdStrike delivers state-of-the-art prevention capabilities based on:
Machine learning

to detect known and unknown malware and ransomware

Behavior-based indicators

of attack (IOAs) to prevent sophisticated fileless and malware-free attacks

Exploit blocking

to stop the execution and spread of threats via unpatched vulnerabilities

Threat intelligence

to block malicious activities across DaaS cloud workloads
Conclusion
CrowdStrike understands the importance of securing remote workforce environments in today's landscape and delivers a unique protection solution for Amazon WorkSpaces. The CrowdStrike Falcon Platform offers deployment flexibility, NGAV, and breach prevention capabilities, to help organizations secure their DaaS environments without compromising performance or affecting business productivity. 
In addition, CrowdStrike has been identified as an AWS Advanced Technology Partner with a security competency. CrowdStrike is also available in the AWS Marketplace, a named threat intelligence partner for Amazon GuardDuty and offers integration with AWS Security Hub for centralized and automated management of threat alerts from AWS services.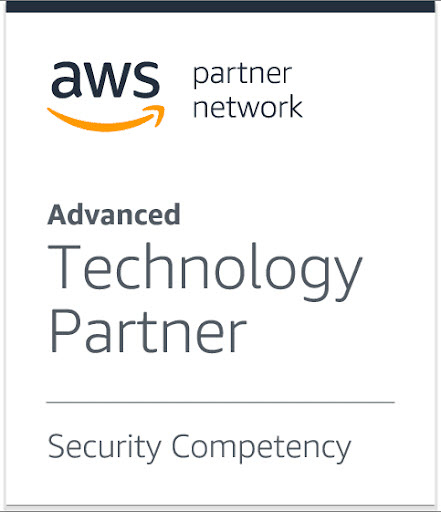 More resources
Content provided by Janani Nagarajan