What The Queen's Gambit Teaches Us About the Importance of Diversity in Business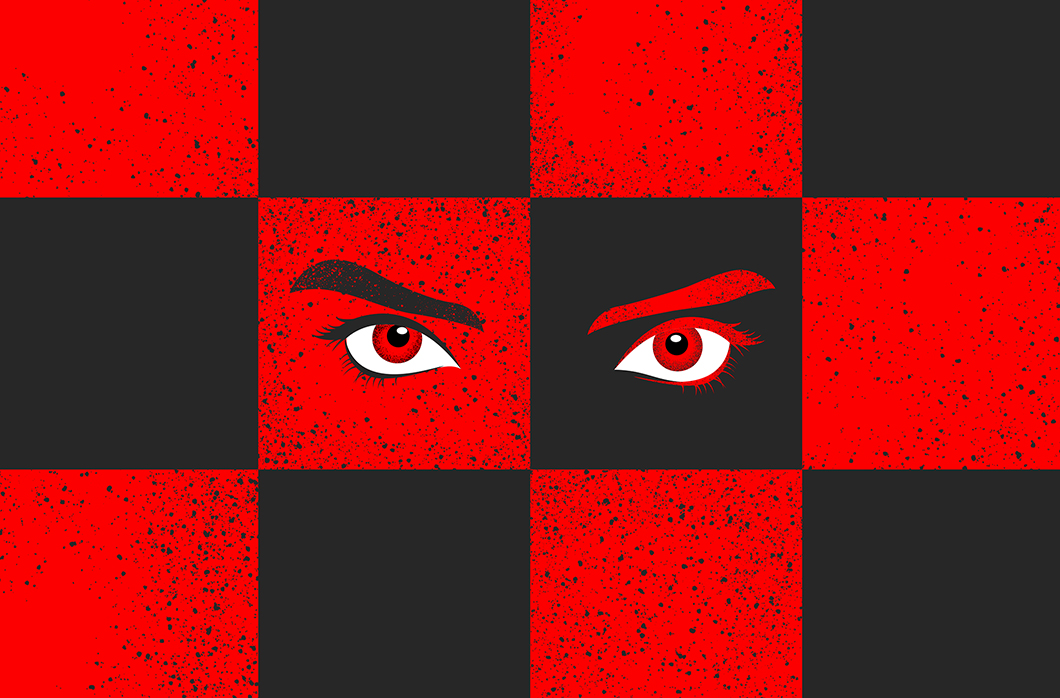 Are you one of the nearly 70 million people around the world who has watched The Queen's Gambit on Netflix? Or perhaps you've read the viral tweet about it — the one that explains how the show took three decades and nine rewrites to make.

What strikes me about the runaway success of The Queen's Gambit is that it is framed as some kind of anomaly. Who would have thought that a series about chess — one featuring a young, orphaned female player, no less — would be of interest to so many people? The sentiment seems to be that all of this came as a surprise, a happy accident. 
But having dedicated much of my career to helping companies see things in new ways as well as examine and change systems and structures to help create a more diverse, equitable and inclusive workforce I have a different take: We could have watched The Queen's Gambit years sooner if there was more diversity among those making production decisions. And we would likely have many other unique, interesting and high-quality programs if there were more women, people of color and other underrepresented groups in the room where decisions are made.
Fact: Diversity Is Good for Business
Let's not make diversity solely a Hollywood issue. The Queen's Gambit is not an isolated event within one industry. In fact, the lack of diversity in corporate leadership is a problem that most companies across sectors face — from entertainment to tech to advertising to fashion. In many cases, the people making decisions tend to be white and often male and without deliberate and considered steps for change it is likely to stay that way.
For some people, that begs the question: So what? If Netflix passed on The Queen's Gambit in favor of a story about a more familiar pastime, like football, with a more traditional lead then who cares?
Well, for starters, consumers care. That old way of thinking doesn't cut it for many consumers. Many people, especially younger consumers, want to feel seen and heard — fully represented — by the brands they support. Whether that means seeing clothing designers infuse cultural elements into everyday basics or watching a tech company make meaningful strides in their representation numbers for Black employees, they have come to expect more from the companies they support. 
Job seekers also care. When they interview with a company that doesn't have a diverse board or leadership team, when the hiring manager puts forth a panel of interviewers that all look the same, then they are less likely to want to work there. These people don't want to apply their talents to a company that doesn't appear to support, empower, promote and celebrate women, people of color, members of the LGBTQ+ community or other currently underrepresented groups.
Additionally, it can be bad for the bottom line. Let me give you a high-profile example: Beyoncé famously walked out of a meeting with one sports brand after reportedly saying, "Nobody in this room reflects my background, my skin color, and where I'm from and what I want to do." She took her business out the door, choosing instead to expand her Ivy Park brand through a collaboration with Adidas.
Perhaps more to the point, without those people in the room, companies may not make the best decisions, may miss key opportunities for innovation and, in time, may lose relevance or at the very least, see their performance suffer. That's not my opinion so much as something borne out by many research teams. 
According to a business analysis from McKinsey, companies that have strong gender or racial and ethnic diversity — which in this case is defined as being in the top quartile among the total sample — are more likely to have financial returns above their national industry medians. And the results are significant: Companies with management teams in the top quartile for ethnic and racial diversity were more than one-third (35%) more likely to have financial returns above their industry mean. Those in the top quartile for gender diversity were 15% more likely to have returns above the industry mean.
The same logic can be applied to the workforce as a whole. An article published by Harvard Business Review presents several examples of how diverse teams operated with more objectivity, accuracy and thoughtfulness as compared to homogenous groups. This leads to better decisions and ultimately better results. 
This is why diversity is good for business. Because companies that have diverse, equitable and inclusive workforces produce better results. A DEI strategy isn't a PR stunt or a sidecar to company culture, but a core component of organizational identity and integrity.
As Senior Director of Global Diversity, Equity & Inclusion and Talent Brand Marketing for CrowdStrike, a leading cloud-native cybersecurity provider, creating a balanced workforce and fostering an equitable environment is my top priority. This will be a key component in our mission. It will help us better solve our customers' problems, outsmart digital adversaries and continue to be a market leader. We do all this because we know these practices will give our company an edge in attracting the best talent, which in turn will help our organization develop the best products and services, which will help our business grow. As our diverse talent grows into leadership positions, as they bring their experiences and perspectives into the room where decisions are made, I know that our business will be better for it. 
Looking back at The Queen's Gambit, I have to wonder how many other interesting and unique ideas are left on the proverbial cutting room floor because the people with decision-making power are limited by their bias — their own singular view of what a great idea looks like — and haven't yet realized that they are a few moves behind what the research clearly shows: that a diverse team makes for a powerful business.
Does this resonate with you? If so, let's talk. Browse our open positions at crowdstrike.jobs or reach out to one of our recruiters today.