Why Military Veterans Thrive Through Mentorship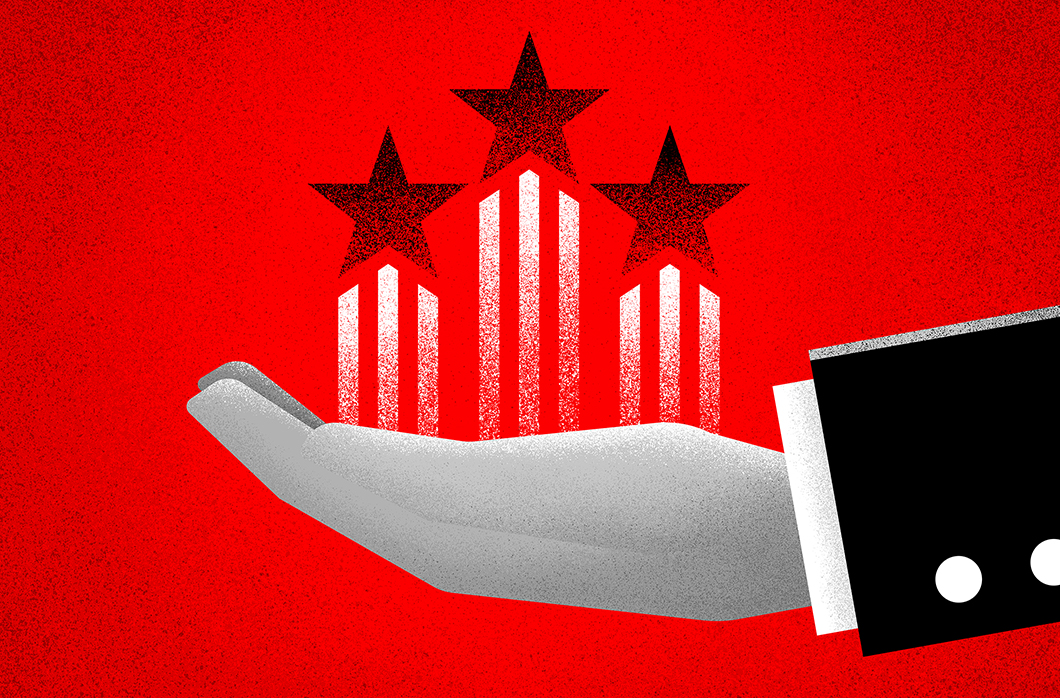 Those of us who have served in the military pride ourselves on self-reliance and the ability to assess and fix problems without involving leaders. We are taught to "be the solution; own the problem." At the same time, we are also indoctrinated with the mindset that we simply cannot operate without the assistance of our teammates. We need our buddy to cover our six!
Things can get even more complex when service members and veterans transition from military to civilian life and professional careers. So how can veterans who have made the transition and other industry leaders help these newcomers navigate new careers and understand the unique value they bring to the private sector? One word: mentorship. The real-world leadership skills and experiences veterans bring don't always have a one-to-one match in the workplace, but with the right support, they can definitely translate effectively. With the right coach or mentor, veterans can not only make a seamless transition into the workforce but also thrive in it.
That's why mentoring veterans must become the norm, not the exception. Fortunately, companies like CrowdStrike are leaning into this idea. For the third year, CrowdStrike is partnering with American Corporate Partners (ACP), an organization that provides U.S. veterans with career guidance as they transition back to civilian life. With the help of professional mentor volunteers, ACP's program offers transitioning veterans important tools for long-term career development and the chance to create a better post-service life.
As a volunteer in the CrowdStrike-ACP partnership, I have had the privilege of mentoring two veterans, and I've seen firsthand that mentorship benefits the mentor as much as the mentee.
One of my mentees was already separated from service, and another was not. Each situation presented its own nuances. By working together with my mentees, I gained invaluable insights into the unique challenges each of them faced, and we were able to brainstorm solutions together. Here are a few key takeaways from my experiences that I hope will demonstrate how military veterans can thrive under the supportive guidance of a mentor.
Mentors Can Provide Career Transition Guidance
Despite all of the transition assistance programs and resources available, it's not uncommon for veterans to feel overwhelmed when considering the many job and career options outside of the military. The role or specialty that a veteran had in the military may not have a civilian counterpart. Some veterans simply do not want to do anything related to their Military Operation Specialties. That's where mentorship can help. 
Mentorship is an effective way for veterans and service members to build influential networks of contacts and achieve meaningful goals. A mentor can be an incredible asset in preparing a mentee for military separation, and can provide perspective and guidance for what is ahead in their potential career journeys. They can offer advice for building a veteran's career and insights for entering a completely new industry. And for the mentor, there is a significant mutual payoff in helping service members transition successfully to civilian life — not to mention adding an invaluable personal touch. 
Mentors Can Help Veterans Fight Impostor Syndrome
When transitioning into the civilian workforce, veterans often place impossible expectations on themselves and misread society's views of them and their talents. This imbalance between self-image and social perceptions often results in a phenomenon known as impostor syndrome.
Researchers describe impostor syndrome as "an internal experience of intellectual phoniness in individuals who are highly successful but unable to internalize their success." The condition commonly results in overworking, devaluing successes, low self-evaluations and anxiety surrounding an expectation of failure. To grasp how veterans evolve and experience impostor syndrome, it's helpful to consider their previous military environment.
I discussed two important points about this condition with each of my mentees. First, impostor syndrome is not unique to veterans. In fact, up to 82% of people will experience it at some point in their lives. Second, impostor syndrome can be used as a virtue. It fuels our drive to succeed. It enables us to push through one challenge and move on to the next. It allows us to outwork everyone in the room because at the end of the day, we don't think we're good enough to be there.
As a mentor, I took great pride in flipping impostor syndrome on its head. I took time to understand the background of each of my mentees. I learned about the unique training and experiences that built the level of professionalism, mission-focus and attention to detail ingrained in every veteran. As the relationships progressed, the time and effort I invested in my mentees had real, immediate effects. Through collaboration on various technical and "soft-skill" problems, I saw firsthand that our preparation paid off. Well before the end of each year long cycle, both of them had landed outstanding jobs in the cybersecurity field.
Mentors Have Important Connections
Sometimes finding success in life is not based on what you know but who you know and who knows you. Many generous people are involved in mentoring veterans and want to see them achieve their goals. Some will often go the extra mile in connecting veterans with other people or resources that will benefit all parties involved.
While each of my mentees landed new careers at very large, capable employers, other CrowdStrike veteran mentors have connected their mentees internally for an opportunity with CrowdStrike. The primary objective — helping a veteran — was achieved. The secondary professional payoff for the mentor was also very real. And for CrowdStrike to land another fantastic veteran talent is the ultimate win-win situation!
Mentorship Can Be a Life-Changing Experience — for Both Parties!
All of life is about relationships, and the right relationships transform and shape our lives for the better. A mentor might be available for a season, a year or an entire lifetime, depending on a variety of circumstances. In any event, the relationship will be priceless. The question is whether one is willing to invest time in finding or being a mentor, and then committing oneself fully to make it work. I'm so proud to see our amazing people at CrowdStrike mentor military veterans through our various partnerships.
When I exited active service in 2000, I immediately understood firsthand what it was like to feel as if there were more questions than answers. As an infantry Marine interested in finance who knew a bit about computers, I had no idea where to start. I sought — and continue to seek — mentors for help with certain life questions or career goals. Sometimes I still find myself wondering if I'm hitting the mark out here in civilian life and in the workforce — and that's okay. Those are the times I reach out to my network of mentors to help me think through it. Afterward, I am always better off for it.
It's an added bonus to work at a place that shares these same values when it comes to giving back to veterans and fostering a supportive community around those who have so selflessly served their country. I hope we'll continue to move the needle, and I personally want to encourage more veterans who have already made the transition to reach back and bring others along with them.
Who's with me?
Are you a veteran looking to take on the next challenge in your career? Browse our job listings to review open positions at CrowdStrike today.
Related Content