THE BENEFITS OF BEING A
CROWDSTRIKE PARTNER
The CrowdStrike Store is the only place where partners can market and deliver their applications and add-ons to all CrowdStrike customers worldwide. Listing your app on the CrowdStrike Store enables you to: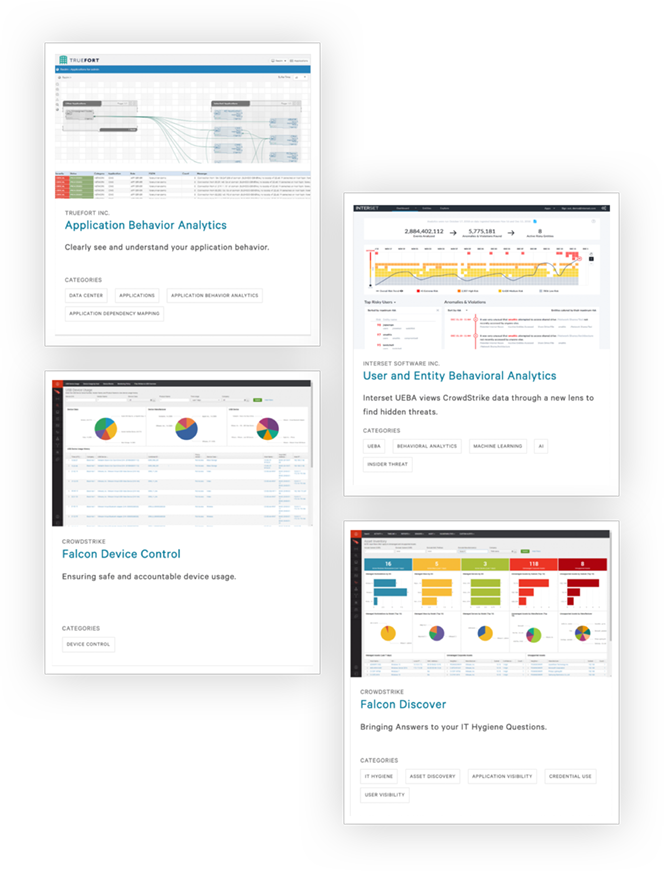 Reach thousands of CrowdStrike customers, so they can see your apps and download and start using them immediately.

Transact more business by marketing your company and app to CrowdStrike customers all within one unified experience that makes buying simple and easy for the customer.

Get support from CrowdStrike and grow your business as a CrowdStrike Store partner where you'll have access to development resources, ensuring you can continually solve new use cases for customers and address new business opportunities.

Leverage the architecture and power of the Falcon platform — using our universal agent frees you from having to build an agent; you don't have to build a cloud platform for storage and analytics - CrowdStrike ThreatGraph is already there for you. All the heavy lifting is done for you - freeing you to focus on innovation and the benefits of getting to market fast.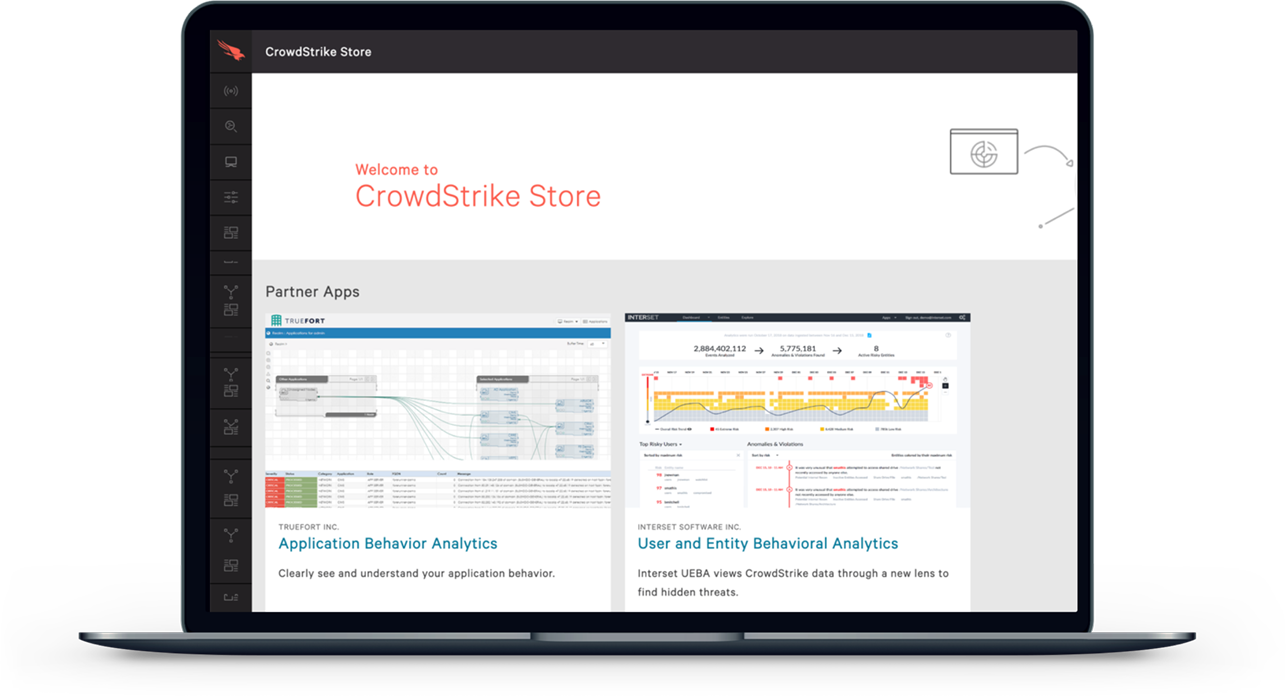 HOW TO BECOME A
CROWDSTRIKE STORE PARTNER
Requirements to list your app on the CrowdStrike Store are simple and straightforward:
1
Submit partner registration form
REGISTER
2
Sign the Partner agreement
3
Accept CrowdStrike Security Requirements Agreement
4
We will then provide you with Non For Resale access to the Falcon Platform, for testing, development and educational purposes.
That's it - nothing onerous, we want to get you up and running and developing as quickly and easily as we can.
The CrowdStrike Store team will provide partner technical spec's, API documentation, training, NFR platform access to help you build your applications. If you need any help during the development reachout the CrowdStrike Store team are on hand to address your questions and provide assistance.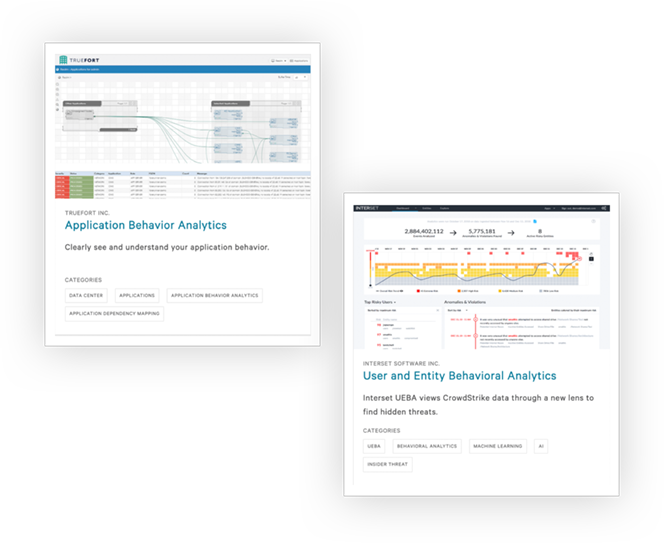 ONCE YOU HAVE YOUR APP READY -THE NEXT STEP - APP REGISTRATION
Registering an app in the CrowdStrike Store will make it available, via the Falcon Console to all customers. The CrowdStrike Store team will provide you with a template to have your app registered and listed. This is the content that will be displayed within the CrowdStrike Store to showcase your app. It should include description and details as well as screenshots, logos, regarding the app. Additionally, we will also require you to provide contacts within your organization for Sales, Support and Operations activities for when need to liaise with you on.
And with that, you will then be a CrowdStrike Store partner - helping CrowdStrike customers take their security to the next level and taking your business to the next level.