Falcon Next-Generation Antivirus
Replace Your AV and Enhance Your Visibility
REPLACE YOUR LEGACY ANTIVIRUS WITH CROWDSTRIKE'S
NEXT-GEN AV SOLUTION: FALCON PREVENT
Falcon Prevent offers a radically new approach by combining all the security capabilities required to protect against both legacy and modern attacks into a single lightweight agent.
BETTER PROTECTION
Prevents malware and non-malware attacks →
Behavior-based protection means prevention against all types of attacks. It provides full protection even when offline.
learn more about falcon prevent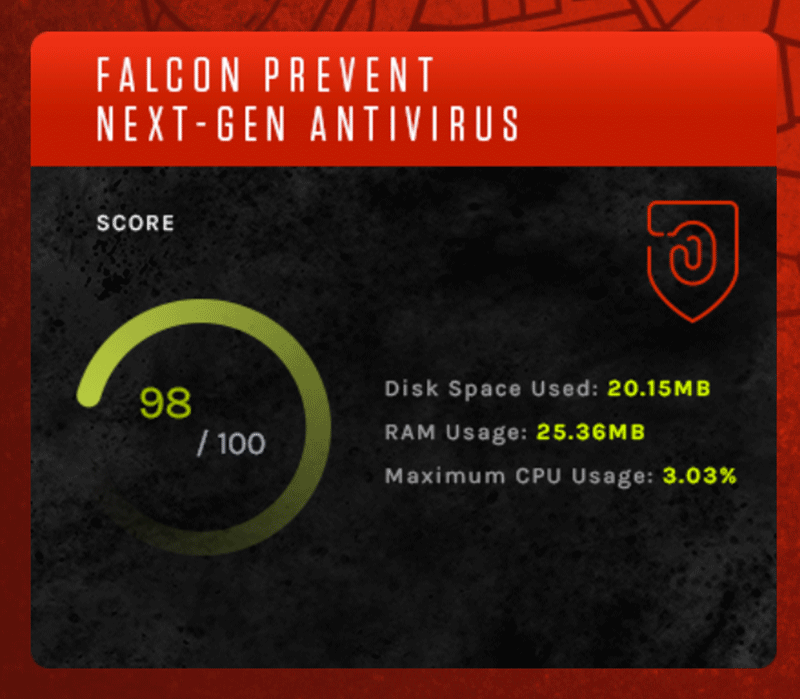 BETTER PERFORMANCE
Reclaim endpoint performance →
Virtually zero impact on the endpoint - from initial installation to ongoing day-to-day use, Falcon Prevent operates with only a tiny footprint on the endpoint.
learn more about falcon prevent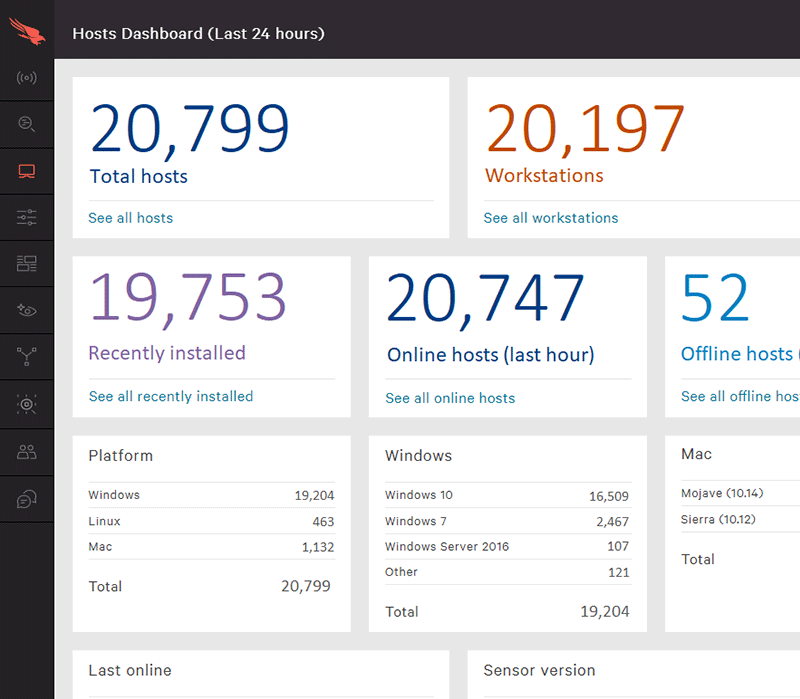 IMMEDIATE
TIME-TO-VALUE
Tens of thousands of endpoints operational in hours →
Falcon Prevent is delivered by the CrowdStrike Falcon Platform. It simplifies operations with signitureless protection and SaaS delivery.
learn more about falcon prevent
BUSINESS VALUE
Significantly reduce the number of incidents with a single agent that provides true next-generation prevention and detection capabilities, including machine learning to block known and unknown malware, as well as behavioral analytics and artificial intelligence to prevent today's sophisticated fileless and malware-free attacks.
Boosts prevention capabilities
Reduces number of incidents
Increases endpoint performance
Eliminates cost and burden associated with keeping up to date.
READY TO REPLACE
YOUR AV?


Full access to Falcon Prevent, CrowdStrike's next-generation antivirus solution



An antivirus resource monitoring tool



A cloud-based malware testing lab



A comprehensive testing guide



Guidance on how to replace legacy antivirus solutions