Level-up in the Adversary Universe
Join us as we travel around the globe to expose the secrets of the CrowdStrike adversary universe, show you the value of an adversary-led approach to security, and teach you everything you need to know to stop breaches in an ever-evolving threat landscape.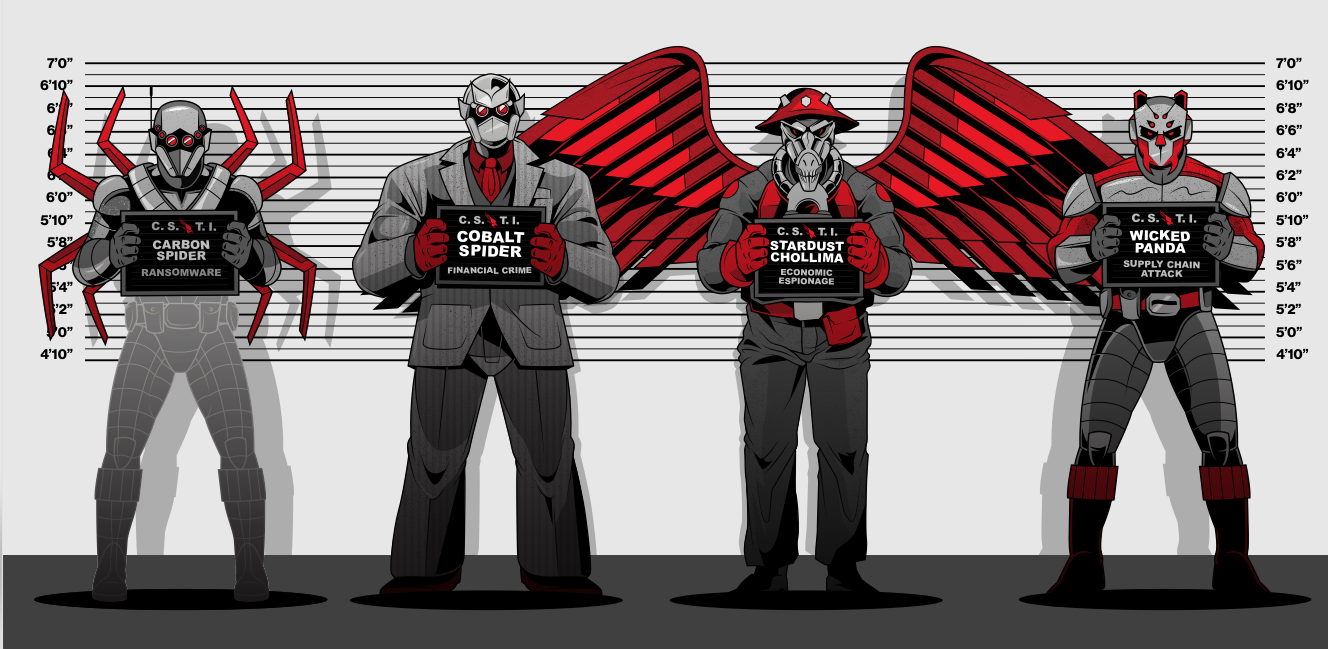 What you'll learn


Threat intel experts will highlight your regional adversaries, their favorite techniques and tactics, and demonstrate how the CrowdStrike Falcon® security platform stops them in their tracks. In addition, we'll cover some of the top security concerns facing organizations today.

Discover the secrets of the CrowdStrike Adversary Universe

Enable your security transformation

Find your solution for stopping modern attacks

Learn how to search for adversary tradecraft

Understand the new attack surface of the cloud

Solve your skills shortage with a managed service
Explore upcoming cities
Select your region below

HOUSTON December 6, 2022

VANCOUVER January 10, 2023

OSAKA
1 December 2022

MUMBAI
12 December 2022

BANGALORE
13 December 2022

TAIPEI
13 December 2022

DELHI
15 December 2022

No upcoming events


BANGKOK
28 November 2022

ZURICH
24 November 2022

MANCHESTER
22 November 2022

COLUMBUS November 17, 2022

ROME
17 November 2022

MILAN
15 November 2022

MINNEAPOLIS November 15, 2022

RIYADH
15 November 2022

GENEVA
11 November 2022

AMSTERDAM
10 November 2022

RIO DE JANEIRO November 10, 2022

ATLANTA November 9, 2022

BAY AREA November 9, 2022

BELO HORIZONTE November 9, 2022

CHICAGO November 9, 2022

TEL AVIV
9 November 2022

TOKYO
9 November 2022

WARSAW
8 November 2022

BRUSSELS
3 November 2022

COPENHAGEN
2 November 2022

SCOTTSDALE November 2, 2022

ADELAIDE
27 October 2022

MADRID
27 October 2022

SANTIAGO October 27, 2022

SEATTLE October 27, 2022

BARCELONA
25 October 2022

PERTH
25 October 2022

DOHA
24 October 2022

BOSTON October 20, 2022

LOS ANGELES October 19, 2022

MEXICO CITY October 19, 2022

KUWAIT CITY
18 October 2022

STOCKHOLM
18 October 2022

DUBLIN
14 October 2022

DUBAI
13 October 2022

TORONTO October 13, 2022

MONTREAL October 12, 2022

WASHINGTON, D.C. October 12, 2022

DALLAS October 11, 2022

DETROIT October 11, 2022

MUNICH
11 October 2022

HANNOVER
6 October 2022

NEW YORK October 6, 2022

BOGOTA October 5, 2022

CAIRO
4 October 2022

LYON
29 September 2022

LONDON
28 September 2022

PARIS
27 September 2022

VIENNA
20 September 2022

JOHANNESBURG
15 September 2022

FRANKFURT
14 September 2022

SAO PAULO September 14, 2022

JAKARTA
14 September 2022

ISTANBUL
13 September 2022

SINGAPORE 25 August 2022

NASHVILLE August 23, 2022

KUALA LUMPUR
18 August 2022

MANILA
10 August 2022

AUCKLAND
3 August 2022

TAMPA July 26, 2022

SYDNEY 22 July 2022

CHARLOTTE July 21, 2022

CANBERRA 20 July 2022

MELBOURNE 19 July 2022

BRISBANE
12 July 2022
Presented in collaboration with AWS