visit
crowdstrike

DURING INFOSECURITY WEEK
STOP BY STAND D240
D240 AT OLYMPIA, LONDON
JUNE 4TH-6TH 2019
OLYMPIA, LONDON
LEARN MORE ABOUT CROWDSTRIKE FALCON CLOUD-DELIVERED ENDPOINT PROTECTION — THE FIRST AND ONLY SOLUTION TO UNIFY NEXT-GEN AV, ENDPOINT DETECTION AND RESPONSE, AND MANAGED THREAT HUNTING — ALL DELIVERED VIA THE CLOUD.
CROWDSTRIKE INFOSECURITY WEEK EVENTS

ZEKI TUREDI
TECHNOLOGY STRATEGIST, EMEA, CROWDSTRIKE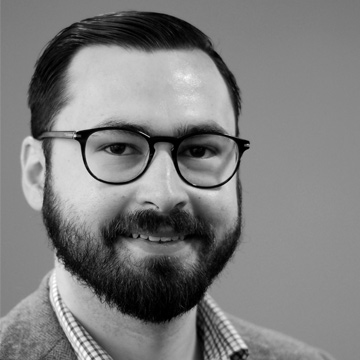 SCOTT TASCHLER
DIRECTOR OF PRODUCT MARKETING, SECURITY OPERATIONS, CROWDSTRIKE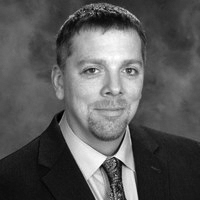 SECURITY WORKSHOPS
Speed and Precision: The Keys to Stopping Modern Adversaries

ABSTRACT:

Defending against modern adversaries requires the ability to detect and to understand threats quickly, and to respond decisively. CrowdStrike's experts fight and win these battles every day, and have one of the industry's most comprehensive pictures of today's top cyber threats. Join CrowdStrike for a deep dive into global observations and trends, and real-world intrusion case studies, delivering deep insights on modern adversaries, and their tactics, techniques, and procedures (TTPs).

Attendees will come away understanding:

Why "speed" is the new critical metric in cybersecurity.
How organizations are using the MITRE ATT&CK framework to shorten the time to investigate and understand threats.
Trends in adversary tradecraft, as seen across 1000s of real-world intrusion attempts.
Action plans that you can use to ensure your organization is ready to anticipate and defend against the most dangerous threats of tomorrow.

SPEAKERS:

Zeki Turedi and Scott Taschler

WHEN:

Wednesday, June 5th

TIME:

10:00 - 12:00 and 14:00-16:00

WHERE:

Olympia, London, Security Workshop 2
Threat Hunting Meetup

CREATING A CYBER INTELLIGENCE & THREAT HUNTING CAPABILITY

DATE:

Wednesday, June 5

TIME:

8:30am – 10:30am

VENUE:

Kensington Close Hotel | Wrights Lane | Kensington, London W8 5SP

ABOUT:

Modern cyber security contains a strong element of intelligence and counterintelligence that analysts and managers alike must understand and employ. Cybersecurity teams also recognise the need to actively "hunt" for threats targeting their organizations. Within the cybersecurity industry, mystique surrounds these two activities.

In this Threat Hunting Meetup, we aim to bring both topics to life and demonstrate how they play a role in modern cybersecurity defenses. We will show what the intelligence-led security really means and how you can build an advanced cyber intelligence capability. After this session, delegates will understand the use of data to gain insight into what attacks may occur, which threat actors are likely to be involved, how they may seek to develop their attack and how you may predict the attacker's next steps in this continuous cat and mouse game.

Throughout the meetup and by use of exemplar real-world attacks, we outline the critical steps of proactive threat hunting that must occur if companies are to aggressively seek out sophisticated threat behaviours that elude even the best automated security systems.

Register your attendance here
Unwind with us

ABOUT:

Join CrowdStrike at the ForeScout InfoSec after party to enjoy an evening of music, refreshments and networking. This is a ticketed event and entry will only be granted to confirmed attendees. Please register your interest here

WHEN:

Wednesday, June 5th

WHERE:

Under the Bridge @ Stamford Bridge

TIME:

Doors open from 5pm
#stopbreaches
PRINT YOUR VERY OWN ADVERSARY T-SHIRT
Listen to one of our stand presentations or experience a demo of the Falcon Platform in exchange for a token to print your very own highly sought after CrowdStrike adversary t-shirt, in a design of your choice.