Test the performance impact of your current antivirus
See first-hand the performance gains you can achieve with a faster, lighter, and easier to manage solution. Reclaim your system resources and simplify your day-to-day security operations with Falcon Prevent.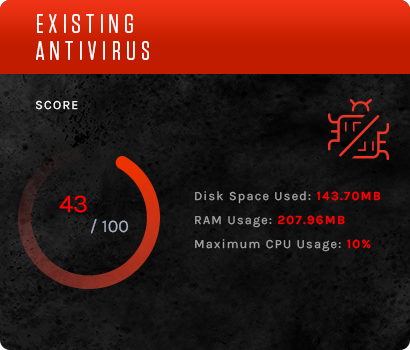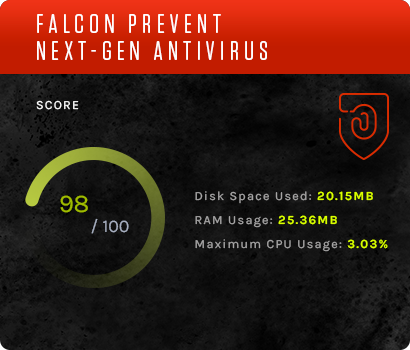 76% of organizations are
replacing their av in 2018
Get Better Performance. Better Protection.
Signature-less protection built on artificial intelligence, machine learning, and behavioral analytics
Protection from ransomware, malware, advanced threats, and file-less attacks designed to evade legacy antivirus solutions
Real-time visibility into threat activity on your endpoints
Single, lightweight agent that won't slow down your systems
Cloud-based management with a simple interface
Automatic and silent product updates
A turn-key solution that provides maximum protection on day one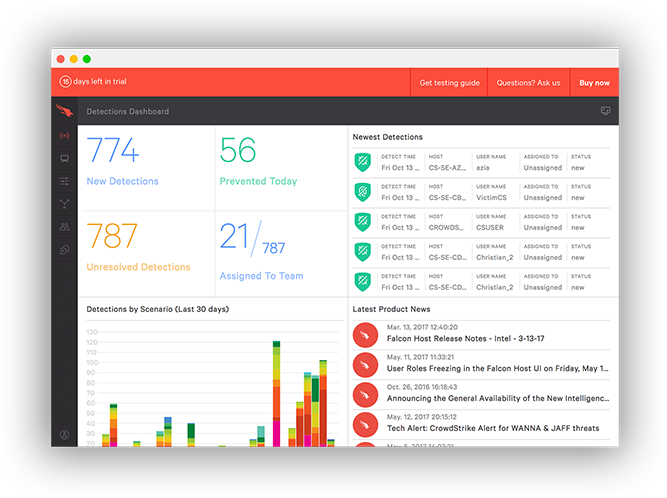 Try Falcon Prevent
free for 15 days
Endpoint protection that goes far beyond malware to effectively combat today's threats. Falcon Prevent brings machine learning and behavioral analytics to your endpoint protection stack to protect against malware, ransomware, and file-less attacks.
Your no-risk trial includes:
Full access to Falcon Prevent, CrowdStrike's next-generation antivirus solution
A cloud-based malware testing lab
A comprehensive testing guide
Guidance on how to replace legacy antivirus solutions
99.5% Malware Block Rate
100% Exploit Detection
0 False Positives
Visionary Quadrant
Highest in Execution
Highest in Vision
ATT&CK Framework
Adversary Emulation
Full Protection
Machine Learning Engine
100% Malware Block Rate
ZERO False Positives
Vendor Member
Committed to Standards
Real Time Threat List