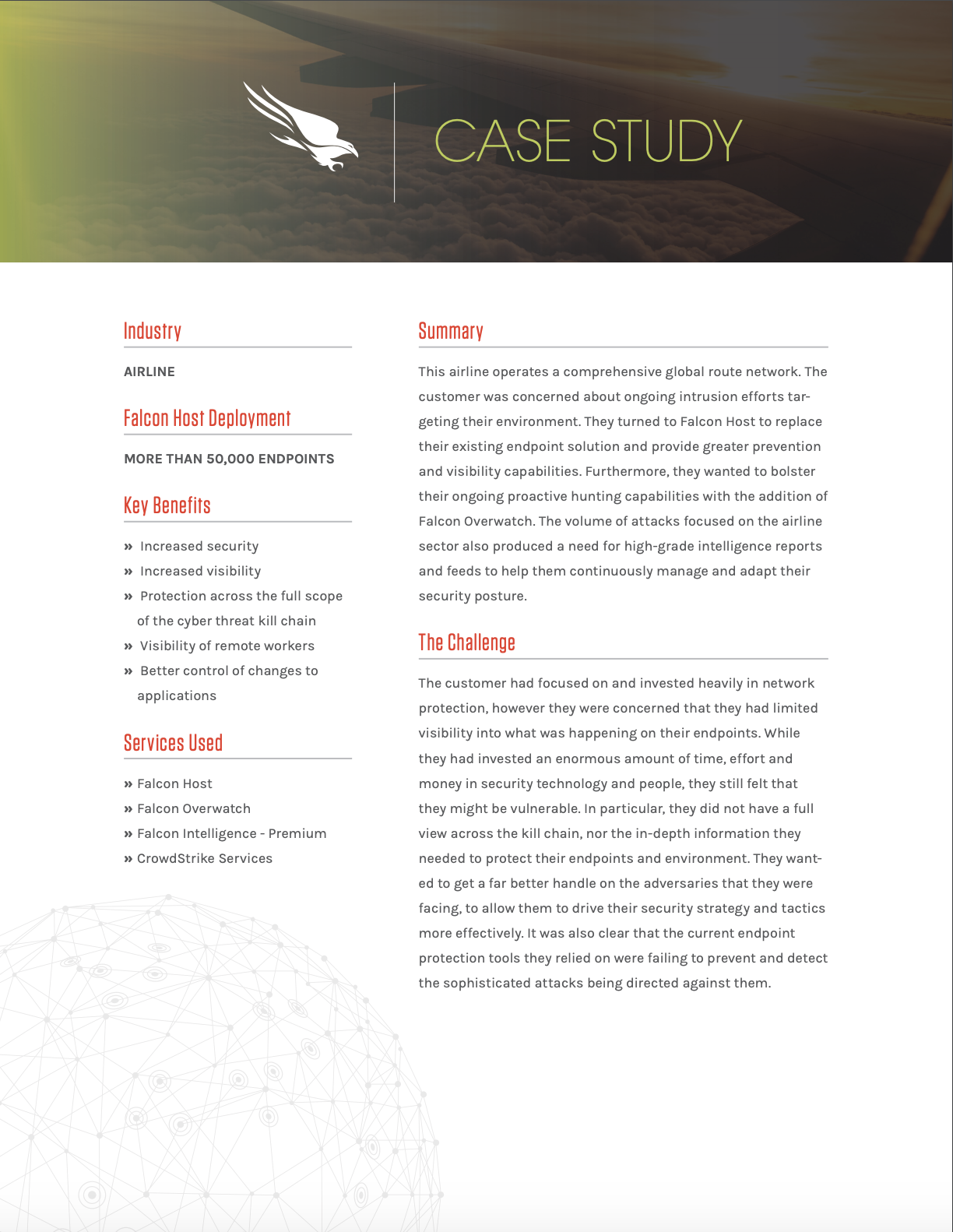 This airline operates a comprehensive global route network. The customer was concerned about ongoing intrusion efforts targeting their environment. They turned to Falcon to replace their existing endpoint solution and provide greater prevention and visibility capabilities. Furthermore, they wanted to bolster their ongoing proactive hunting capabilities with the addition of Falcon Overwatch. The volume of attacks focused on the airline sector also produced a need for high-grade intelligence reports and feeds to help them continuously manage and adapt their security posture.
Discover More at our

Resource Center
For technical information on installation, policy configuration and more, please visit the CrowdStrike Tech Center.
Visit the Tech Center