Anywhere Real Estate Flips Security Posture With CrowdStrike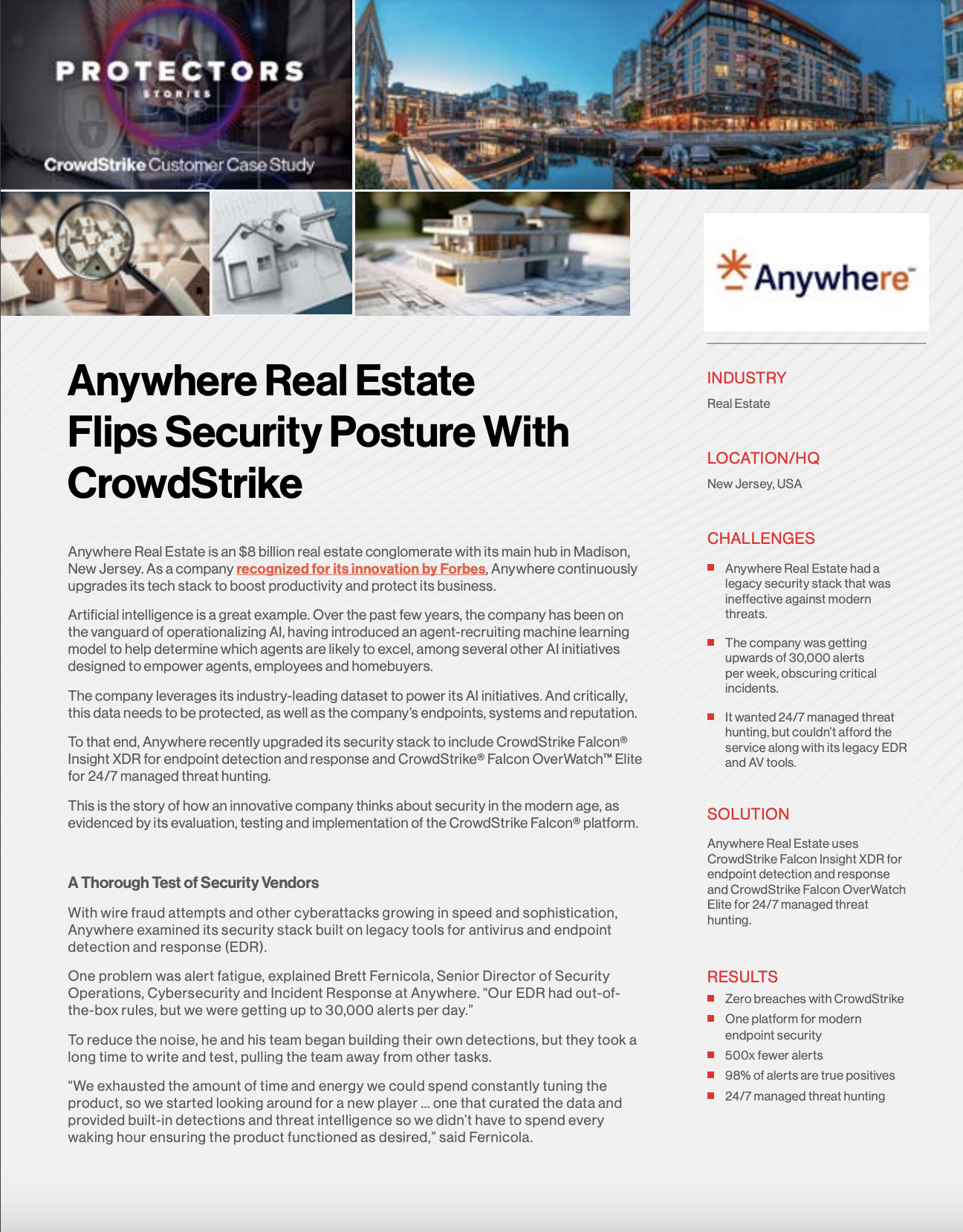 Anywhere Real Estate is an $8 billion real estate conglomerate. Recognized as a leader in innovation, the company sought to modernize its security stack with CrowdStrike. 
The company now uses Falcon® Insight XDR endpoint detection and response along with Falcon OverWatch™ Elite managed threat hunting for 24/7 protection. As a result, it's been able to consolidate its security stack, while realizing both better security outcomes and lower costs. 
"With CrowdStrike, we were able to sunset legacy AV, sunset legacy EDR and consolidate our budget to afford Falcon Insight with Falcon OverWatch," said Brett Fernicola, Senior Director of Security Operations, Cybersecurity and Incident Response at Anywhere. "From a productivity and efficiency standpoint, there's tremendous value in consolidating on the Falcon platform."
Discover More at our

Resource Center
For technical information on installation, policy configuration and more, please visit the CrowdStrike Tech Center.
Visit the Tech Center