Autoglass/Maxpar Case Study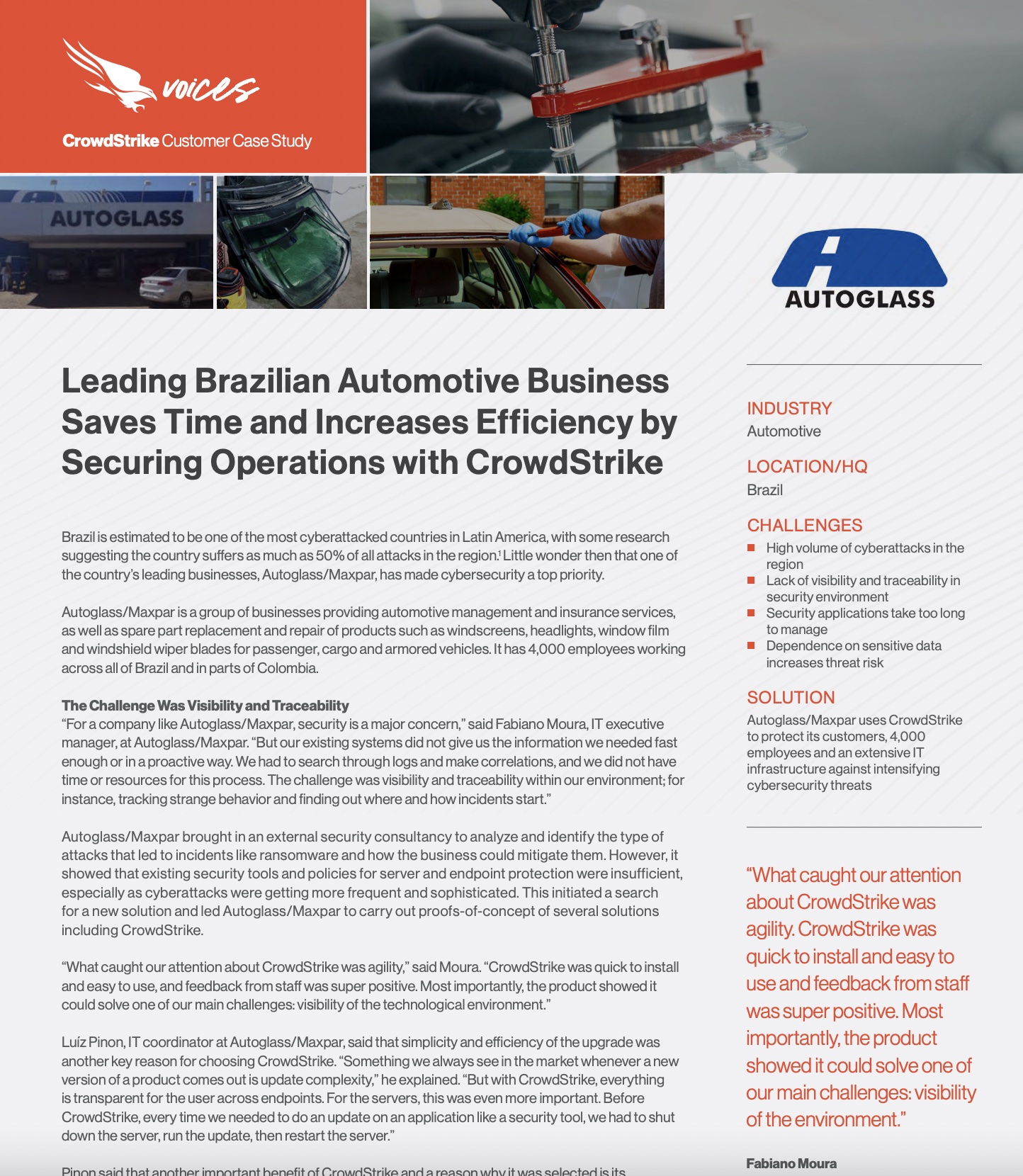 Autoglass/Maxpar is a business group that provides automotive management and insurance services, as well as spare part replacement and repair of products such as windscreens, headlights, window film and windshield wiper blades for passenger, cargo and armored vehicles. Its 4,000 employees work throughout Brazil and in parts of Colombia.
"For a company like Autoglass/Maxpar, security is a major concern," said Fabiano Moura, the business group's IT executive manager. "But our existing systems did not give us the information we needed fast enough or in a proactive way. What caught our attention about CrowdStrike was its agility. CrowdStrike was quick to install and easy to use, and feedback from staff was super positive. Most importantly, the product showed it could solve one of our main challenges: visibility of the technological environment."
Discover More at our

Resource Center
For technical information on installation, policy configuration and more, please visit the CrowdStrike Tech Center.
Visit the Tech Center