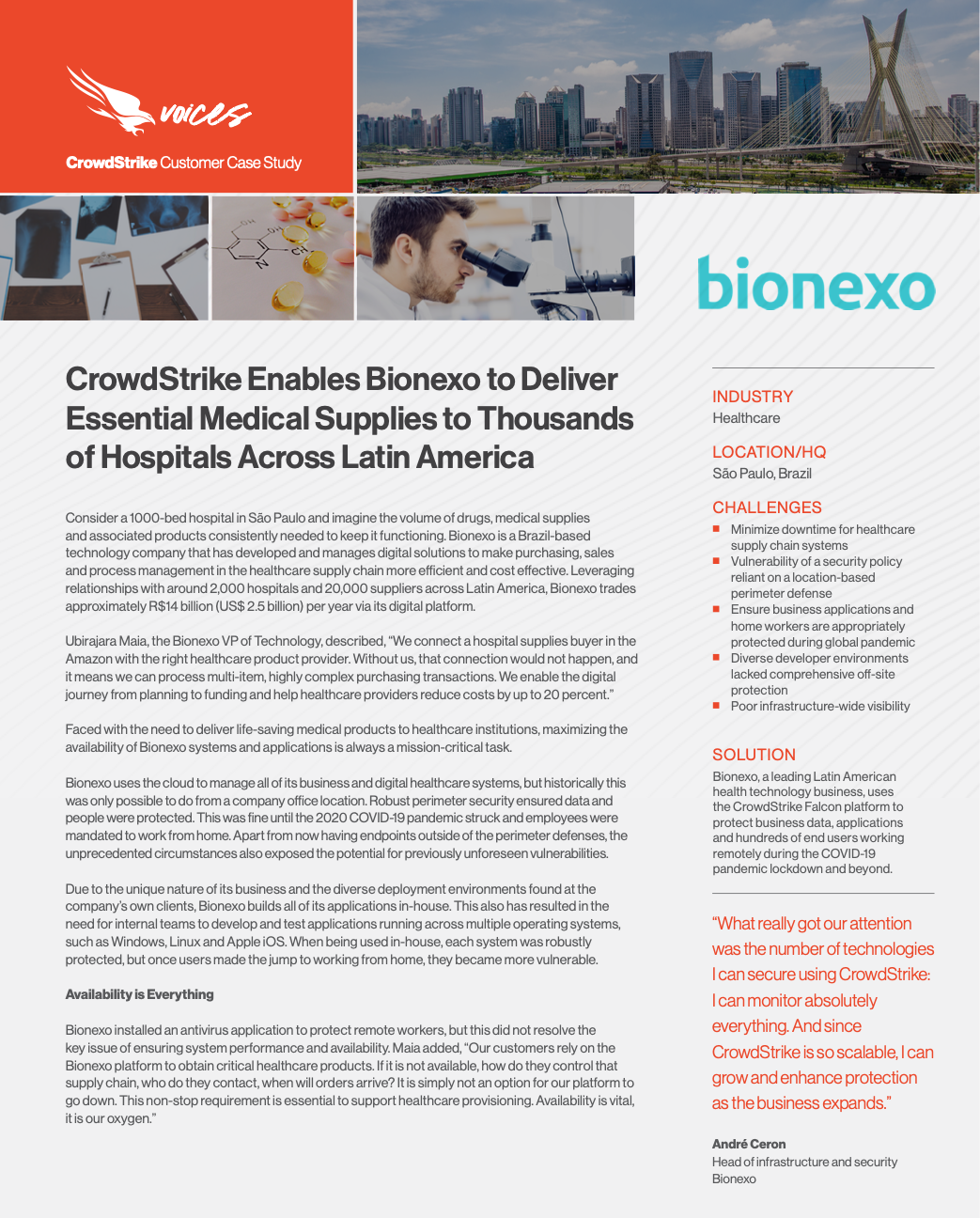 Bionexo is a Brazil-based technology company that has developed and manages digital solutions to make purchasing, sales and process management in the healthcare supply chain more efficient and cost effective. Leveraging relationships with around 2,000 hospitals and 20,000 suppliers across Latin America, Bionexo trades approximately R$14 billion (US$ 2.5 billion) per year via its digital platform.
Faced with the need to deliver life-saving medical products to healthcare institutions, maximizing the availability of Bionexo systems and applications is always a mission-critical task. Bionexo uses the cloud to manage all of its business and digital healthcare systems, but historically this was only possible to do from a company office location. Robust perimeter security ensured data and people were protected. This was fine until the 2020 COVID-19 pandemic struck and employees were mandated to work from home. Apart from now having endpoints outside of the perimeter defenses, the unprecedented circumstances also exposed the potential for previously unforeseen vulnerabilities.
"Every day, Bionexo processes millions of dollars of products that are delivered to the healthcare frontline. Just a half percent drop in availability means a huge fall in the volumes being shipped and results in healthcare institutions running short of medical supplies. CrowdStrike is mission-critical for Bionexo because it helps us to quickly identify potential issues and take action before they can impact platform availability." Ubirajara Maia, VP of Technology, Bionexo
Discover More at our

Resource Center
For technical information on installation, policy configuration and more, please visit the CrowdStrike Tech Center.
Visit the Tech Center