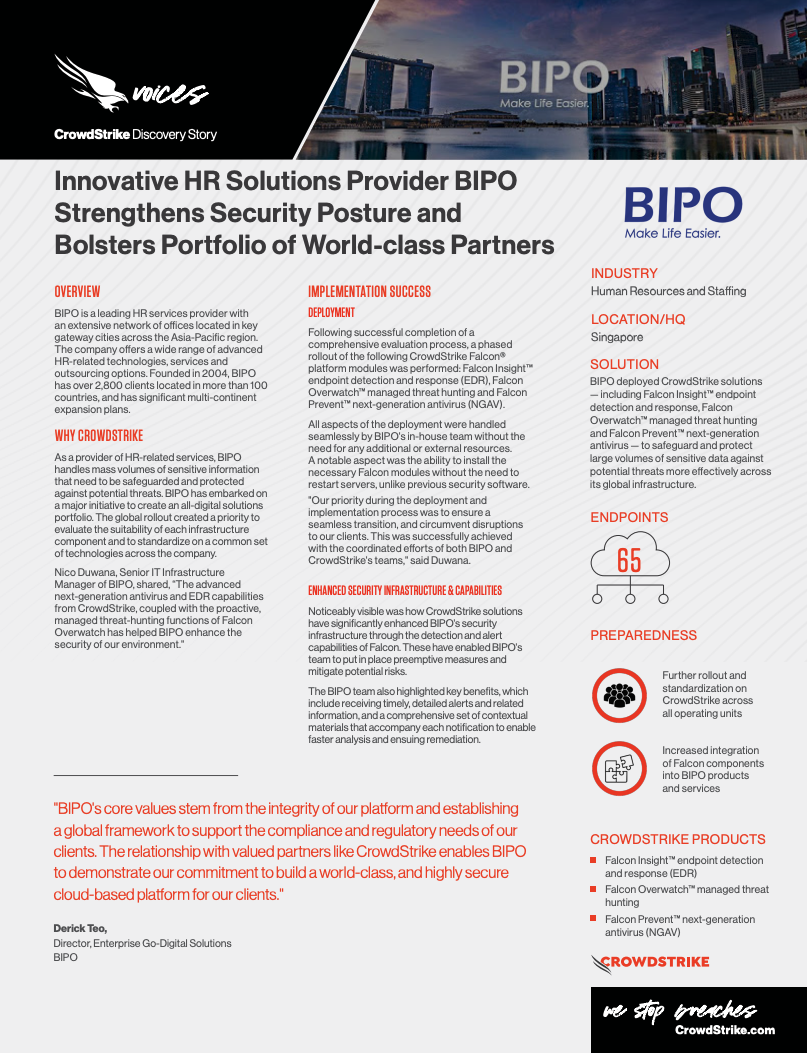 BIPO is a leading HR services provider with an extensive network of offices located in key gateway cities across the Asia-Pacific region. The company offers a wide range of advanced HR-related technologies, services and outsourcing options. Founded in 2004, BIPO has over 2,800 clients located in more than 100 countries, and has significant multi-continent expansion plans.
"BIPO's core values stem from the integrity of our platform and establishing a global framework to support the compliance and regulatory needs of our clients. The relationship with valued partners like CrowdStrike enables BIPO to demonstrate our commitment to build a world-class, and highly secure cloud-based platform for our clients."
Derick Teo, Director, Enterprise Go-Digital Solutions BIPO
Discover More at our

Resource Center
For technical information on installation, policy configuration and more, please visit the CrowdStrike Tech Center.
Visit the Tech Center