Case Study: Higher Education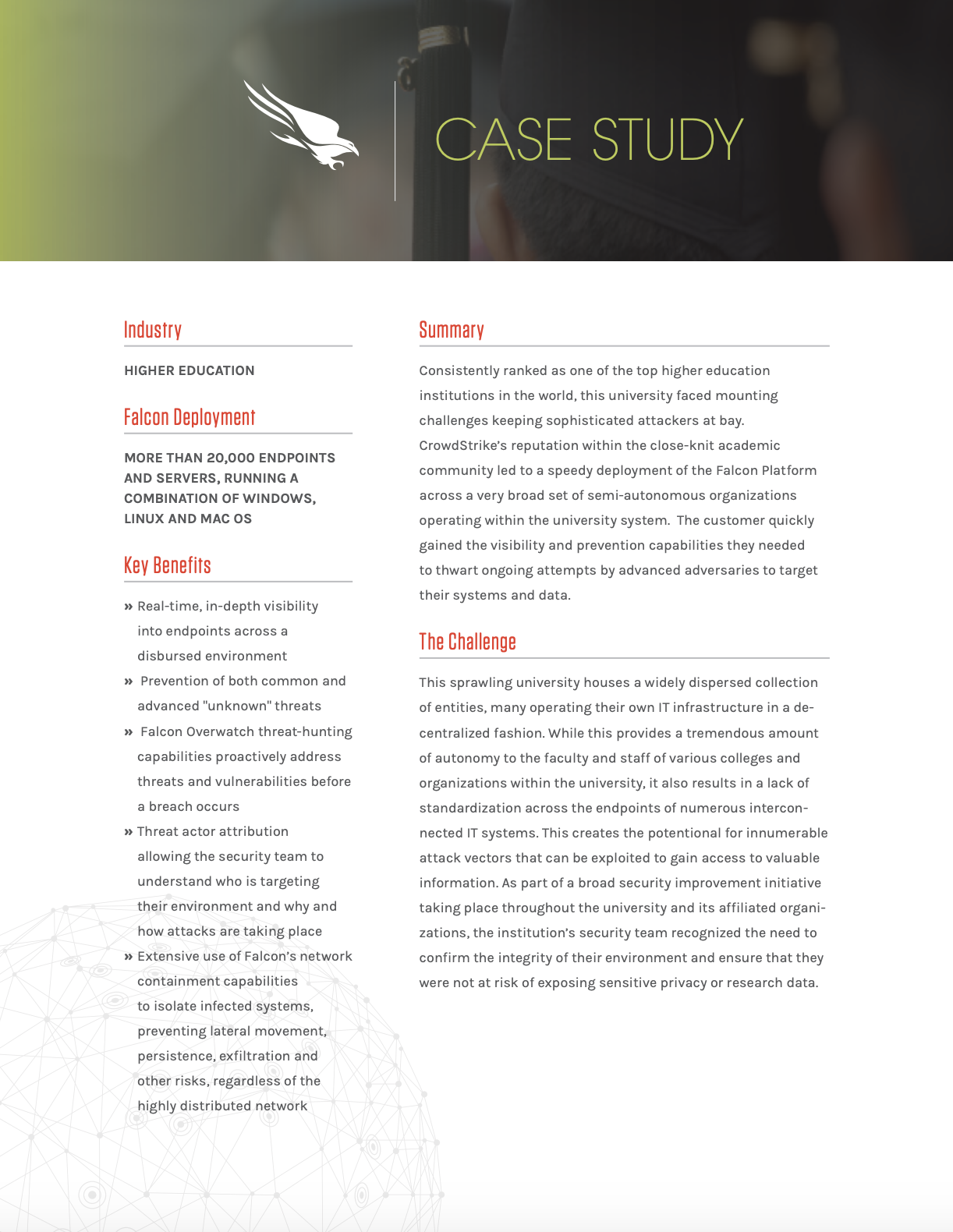 Consistently ranked as one of the top higher education institutions in the world, this university faced mounting challenges keeping sophisticated attackers at bay. CrowdStrike's reputation within the close-knit academic community led to a speedy deployment of the Falcon Platform across a very broad set of semi-autonomous organizations operating within the university system. The customer quickly gained the visibility and prevention capabilities they needed to thwart ongoing attempts by advanced adversaries to target their systems and data.
This sprawling university houses a widely dispersed collection of entities, many operating their own IT infrastructure in a decentralized fashion. While this provides a tremendous amount of autonomy to the faculty and staff of various colleges and organizations within the university, it also results in a lack of standardization across the endpoints of numerous interconnected IT systems. This creates the potential for innumerable attack vectors that can be exploited to gain access to valuable information. As part of a broad security improvement initiative taking place throughout the university and its affiliated organizations, the institution's security team recognized the need to confirm the integrity of their environment and ensure that they were not at risk of exposing sensitive privacy or research data.
Discover More at our

Resource Center
For technical information on installation, policy configuration and more, please visit the CrowdStrike Tech Center.
Visit the Tech Center