Semiconductor and Electronic Components Case Study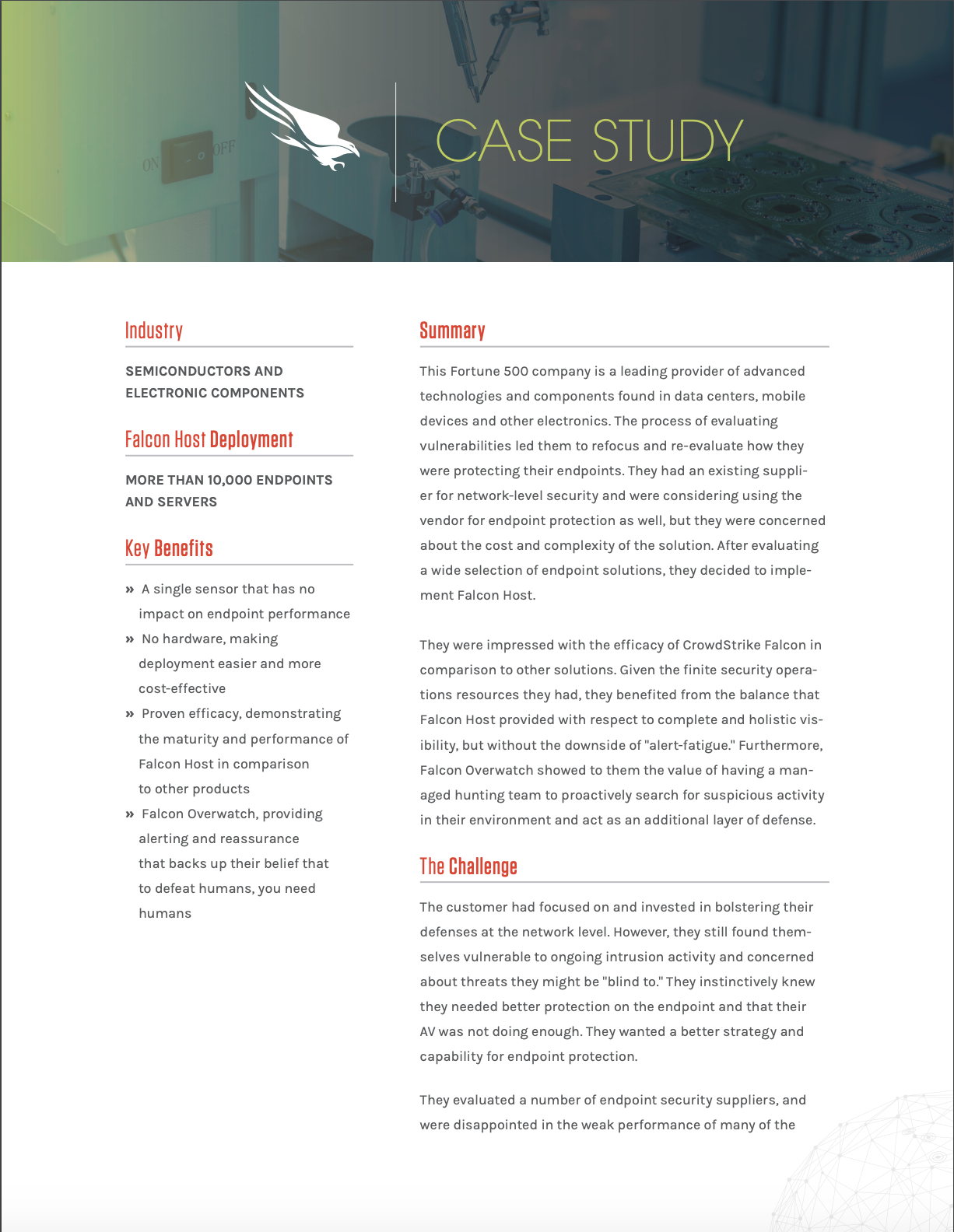 This Fortune 500 company is a leading provider of advanced technologies and components found in data centers, mobile devices and other electronics. The process of evaluating vulnerabilities led them to refocus and re-evaluate how they were protecting their endpoints. They had an existing supplier for network-level security and were considering using the vendor for endpoint protection as well, but they were concerned about the cost and complexity of the solution. After evaluating a wide selection of endpoint solutions, they decided to implement Falcon Host.
Discover More at our

Resource Center
For technical information on installation, policy configuration and more, please visit the CrowdStrike Tech Center.
Visit the Tech Center