Case Study: State of Wyoming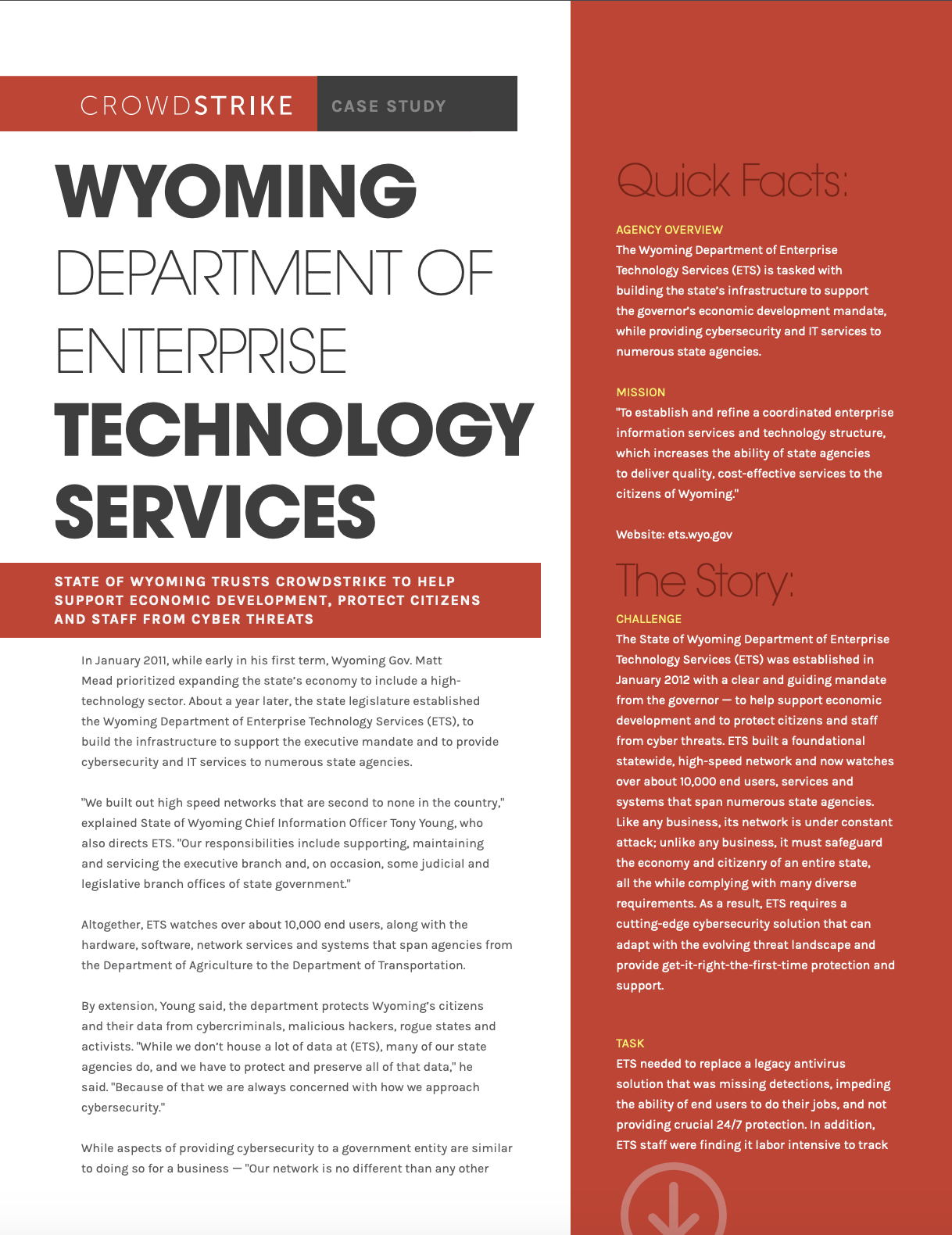 The Challenge
The State of Wyoming Department of Enterprise Technology Services (ETS) was established in January 2012 with a clear and guiding mandate from the governor — to help support economic development and to protect citizens and staff from cyber threats. ETS built a foundational statewide, high-speed network and now watches over about 10,000 end users, services and systems that span numerous state agencies. Like any business, its network is under constant attack; unlike any business, it must safeguard the economy and citizenry of an entire state all the while complying with many diverse requirements. As a result, ETS requires a cutting-edge cybersecurity solution that can adapt with the evolving threat landscape and provide get-it-right-the-first-time protection and support.
Discover More at our

Resource Center
For technical information on installation, policy configuration and more, please visit the CrowdStrike Tech Center.
Visit the Tech Center