City of Phoenix Case Study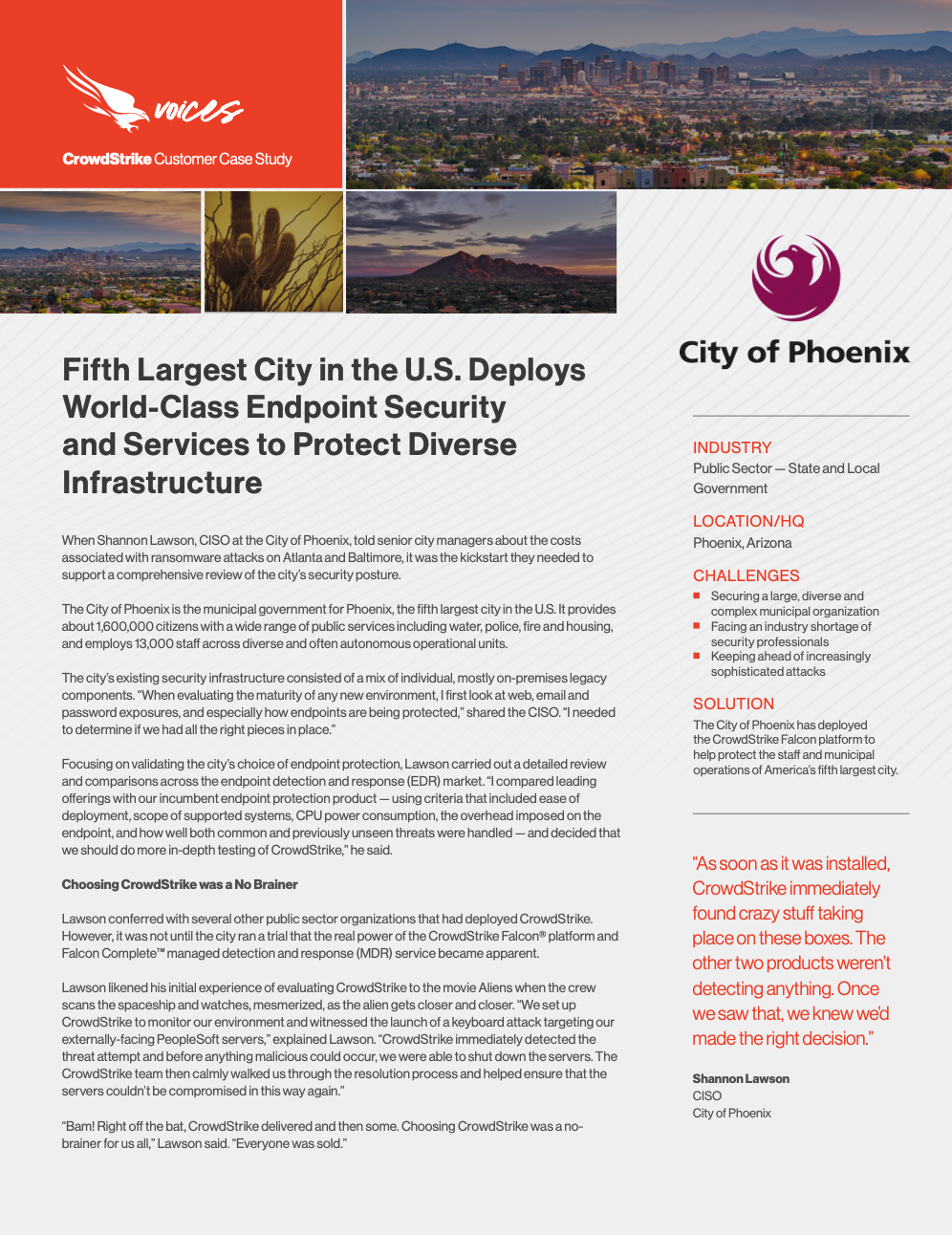 When Shannon Lawson, CISO at the City of Phoenix, told senior city managers about the costs associated with ransomware attacks on Atlanta and Baltimore, it was the kickstart they needed to support a comprehensive review of the city's security posture.
The City of Phoenix is the municipal government for Phoenix, the fifth largest city in the U.S. It provides about 1,600,000 citizens with a wide range of public services including water, police, fire and housing, and employs 13,000 staff across diverse and often autonomous operational units.
The city's existing security infrastructure consisted of a mix of individual, mostly on-premises legacy components. "When evaluating the maturity of any new environment, I first look at web, email and password exposures, and especially how endpoints are being protected," shared the CISO. "I needed to determine if we had all the right pieces in place."
"As soon as it was installed, CrowdStrike immediately found crazy stuff taking place on these boxes. The other two products weren't detecting anything. Once we saw that, we knew we'd made the right decision." Shannon Lawson, CISO, City of Phoenix
Discover More at our

Resource Center
For technical information on installation, policy configuration and more, please visit the CrowdStrike Tech Center.
Visit the Tech Center