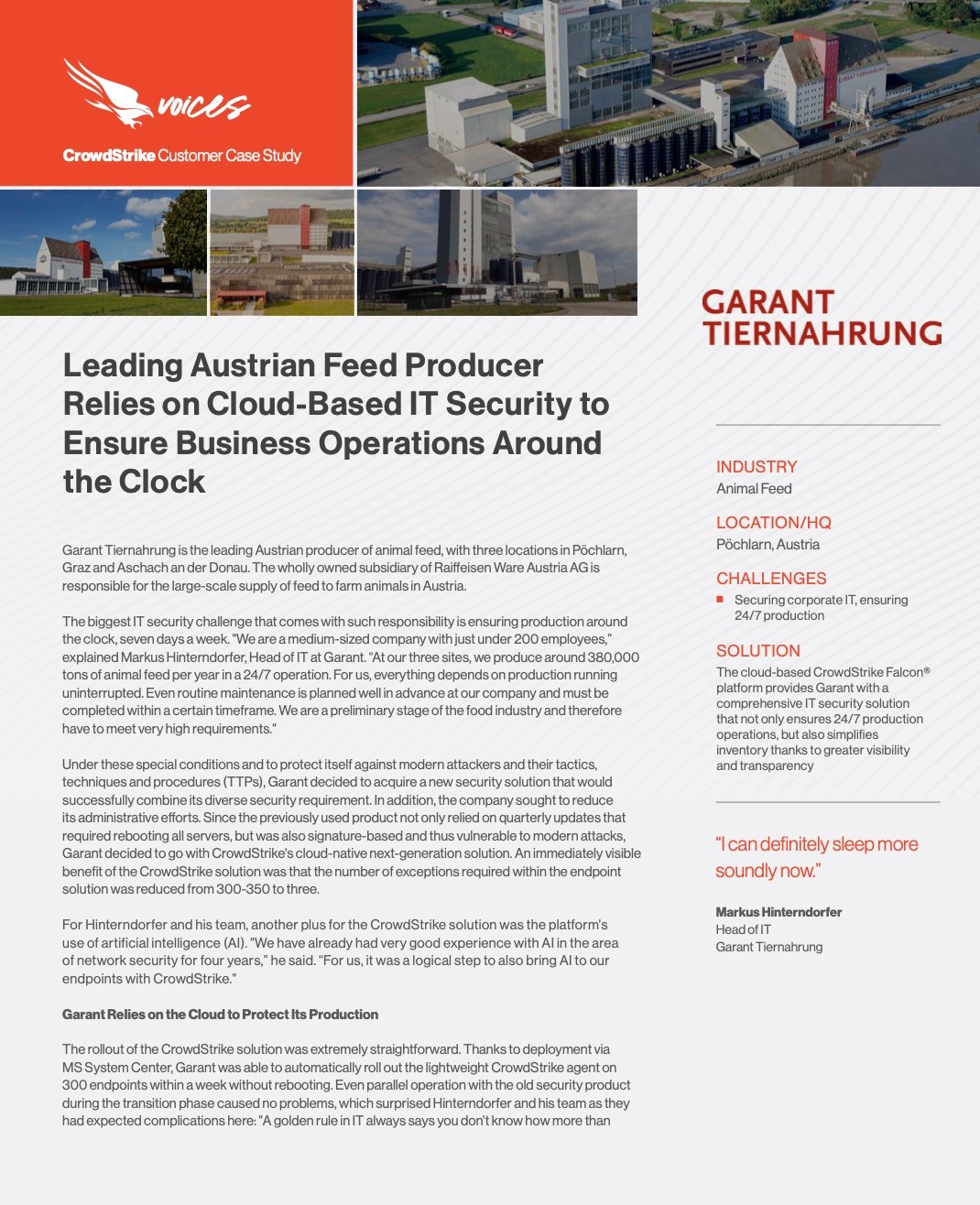 Garant Tiernahrung is the leading Austrian producer of animal feed, with three locations in Pöchlarn, Graz and Aschach an der Donau. The wholly owned subsidiary of Raiffeisen Ware Austria AG is responsible for the large-scale supply of feed to farm animals in Austria.
The biggest IT security challenge that comes with such responsibility is ensuring production around the clock, seven days a week. With three sites, producing around 380,000 tons of animal feed per year in a 24/7 operation everything depends on production running uninterrupted. Even routine maintenance is planned well in advance and must be completed within a certain timeframe. As a preliminary stage of the food industry they have to meet very high requirements.
Under these special conditions and to protect itself against modern attackers and their tactics, techniques and procedures (TTPs), Garant decided to acquire a new security solution that would successfully combine its diverse security requirement. In addition, the company sought to reduce its administrative efforts. Since the previously used product not only relied on quarterly updates that required rebooting all servers, but was also signature-based and thus vulnerable to modern attacks, Garant decided to go with CrowdStrike's cloud-native next-generation solution.
Discover More at our

Resource Center
For technical information on installation, policy configuration and more, please visit the CrowdStrike Tech Center.
Visit the Tech Center