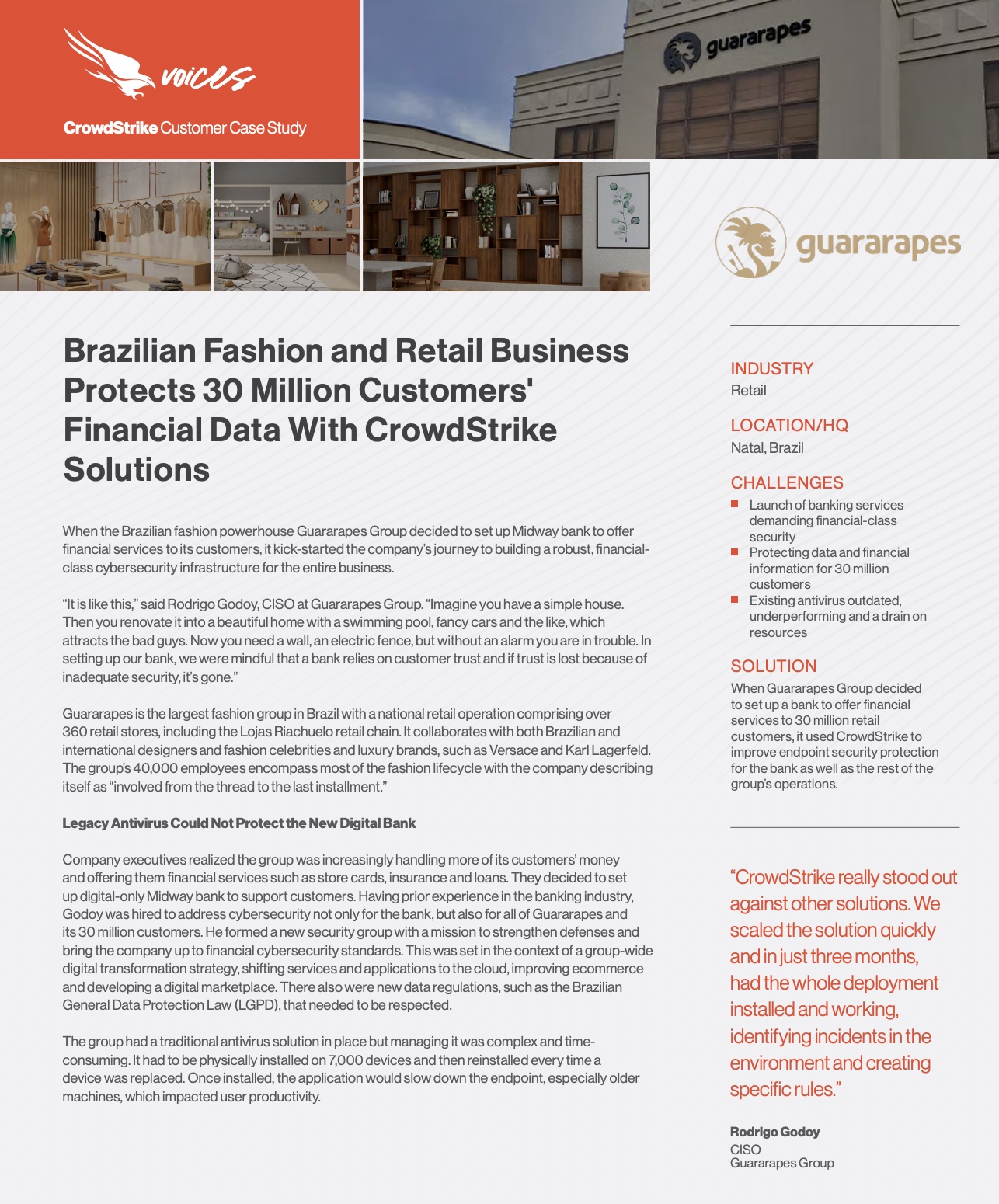 Guararapes is the largest fashion group in Brazil with a national retail operation comprising over 360 retail stores, including the Lojas Riachuelo retail chain. It collaborates with both Brazilian and international designers and fashion celebrities and luxury brands, such as Versace and Karl Lagerfeld. The group's 40,000 employees encompass most of the fashion lifecycle with the company describing itself as "involved from the thread to the last installment."
When the Brazilian fashion powerhouse Guararapes Group decided to set up Midway bank to offer financial services to its customers, it kick-started the company's journey to building a robust, financial-class cybersecurity infrastructure for the entire business.
"CrowdStrike really stood out against other solutions. We scaled the solution quickly and in just three months, had the whole deployment installed and working, identifying incidents in the environment and creating specific rules." — Rodrigo Godoy, CISO Guararapes Group
Discover More at our

Resource Center
For technical information on installation, policy configuration and more, please visit the CrowdStrike Tech Center.
Visit the Tech Center