Healthcare Provider Case Study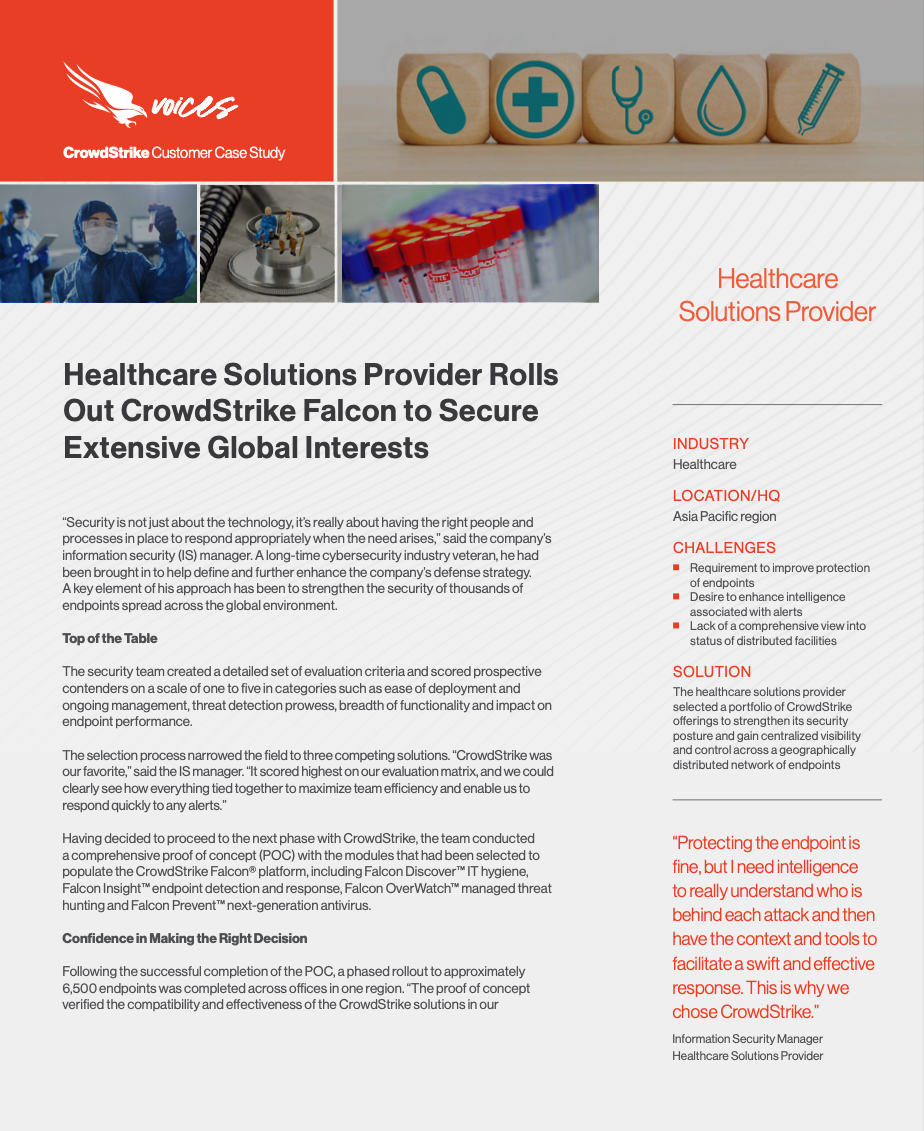 Healthcare Solutions Provider Rolls Out CrowdStrike Falcon® to Secure Extensive Global Interests
"Security is not just about the technology, it's really about having the right people and processes in place to respond appropriately when the need arises," said the company's information security (IS) manager. A long-time cybersecurity industry veteran, he had been brought in to help define and further enhance the company's defense strategy. A key element of his approach has been to strengthen the security of thousands of endpoints spread across the global environment.
The selection process narrowed the field to three competing solutions. "CrowdStrike was our favorite," said the IS manager. "It scored highest on our evaluation matrix, and we could clearly see how everything tied together to maximize team efficiency and enable us to respond quickly to any alerts."
Discover More at our

Resource Center
For technical information on installation, policy configuration and more, please visit the CrowdStrike Tech Center.
Visit the Tech Center