Illinois State Treasurer Case Study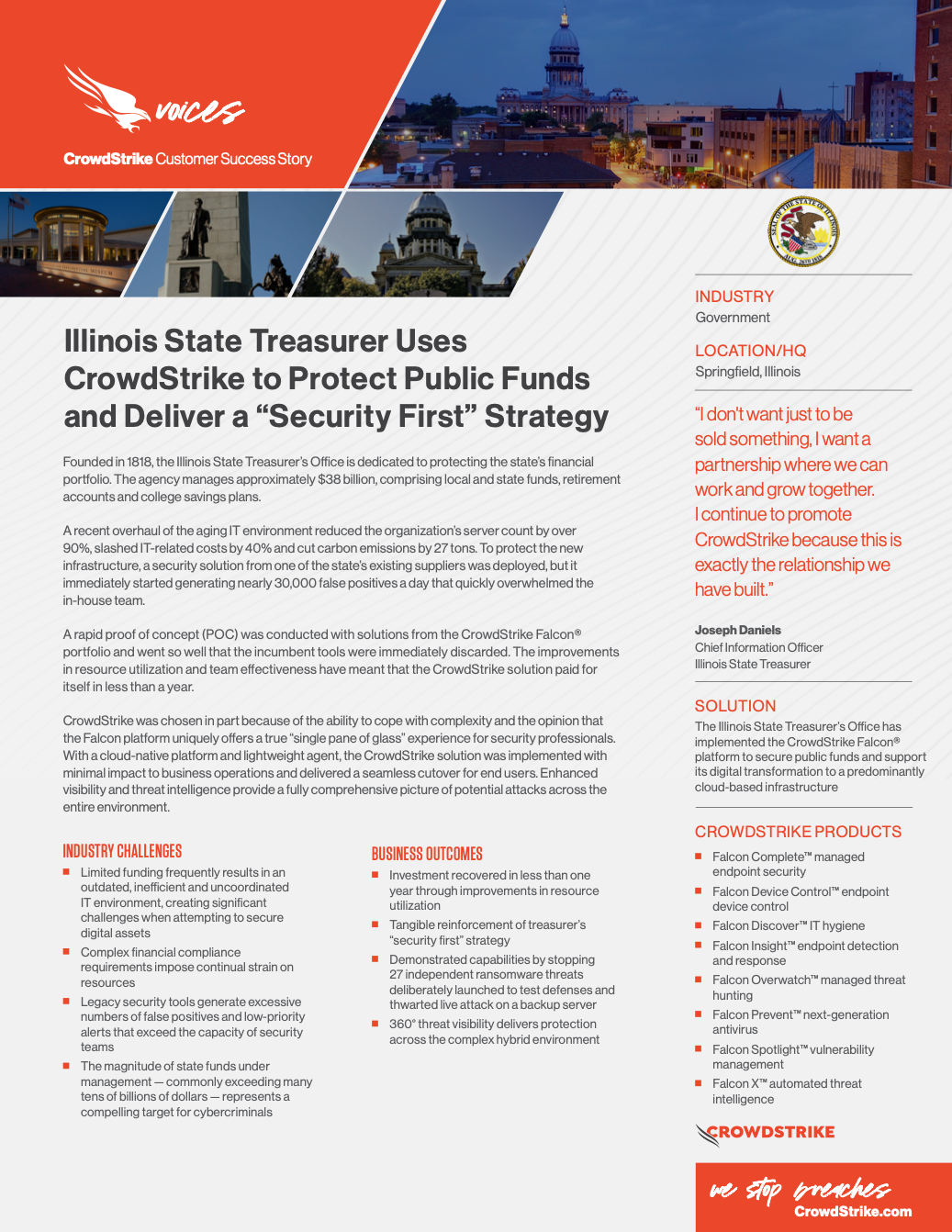 Founded in 1818, the Illinois State Treasurer's Office is dedicated to protecting the state's financial portfolio. The agency manages approximately $38 billion, comprising local and state funds, retirement accounts and college savings plans.
A recent overhaul of the aging IT environment reduced the organization's server count by over 90%, slashed IT-related costs by 40% and cut carbon emissions by 27 tons. To protect the new infrastructure, a security solution from one of the state's existing suppliers was deployed, but it immediately started generating nearly 30,000 false positives a day that quickly overwhelmed the in-house team.
"I don't want just to be sold something, I want a partnership where we can work and grow together. I continue to promote CrowdStrike because this is exactly the relationship we have built." Joseph Daniels, Chief Information Officer Illinois State Treasurer
Discover More at our

Resource Center
For technical information on installation, policy configuration and more, please visit the CrowdStrike Tech Center.
Visit the Tech Center