Inductive Automation Case Study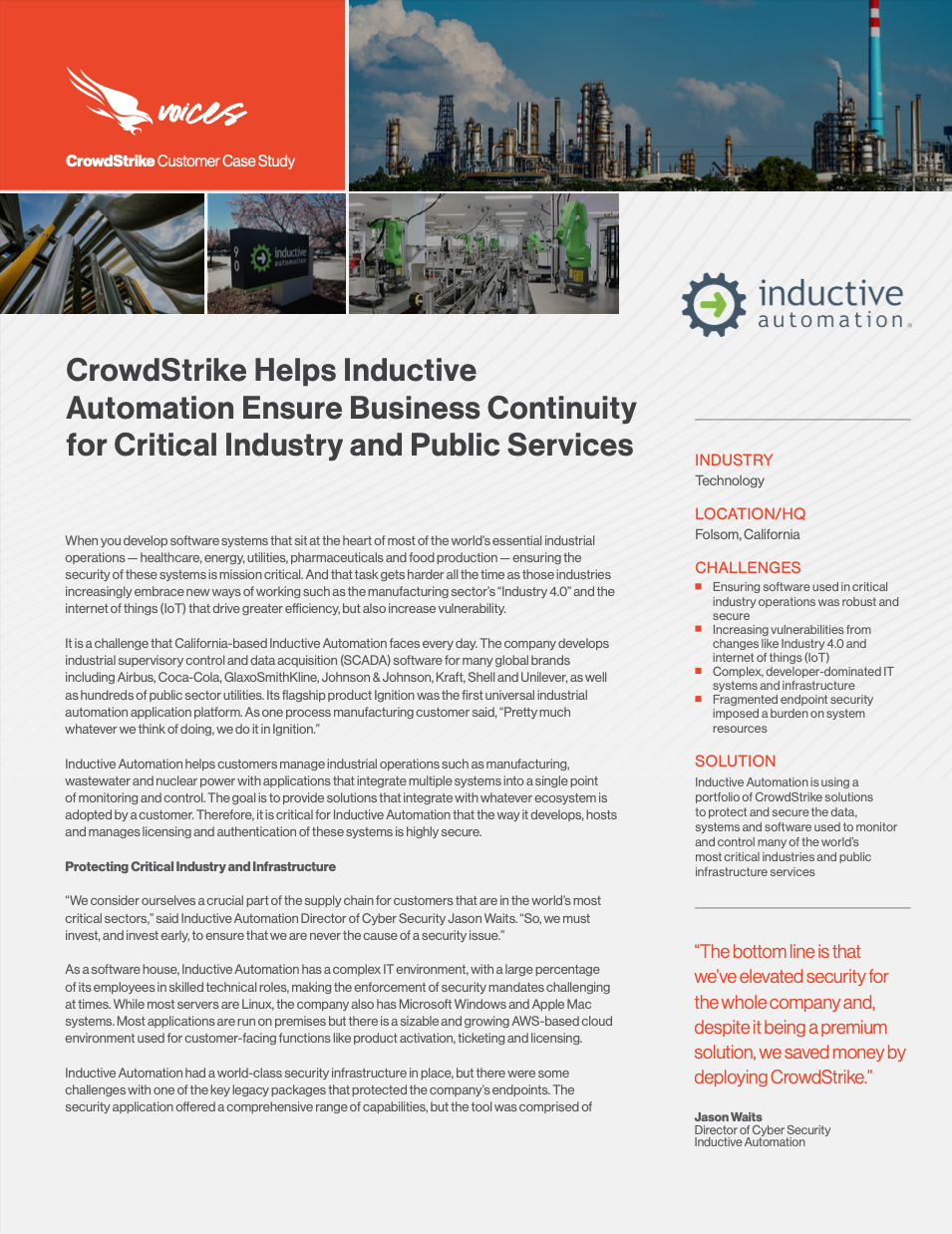 Inductive Automation helps customers manage industrial operations such as manufacturing, wastewater and nuclear power with applications that integrate multiple systems into a single point of monitoring and control. The goal is to provide solutions that integrate with whatever ecosystem is adopted by a customer. Therefore, it is critical for Inductive Automation that the way it develops, hosts and manages licensing and authentication of these systems is highly secure.
"We consider ourselves a crucial part of the supply chain for customers that are in the world's most critical sectors. So, we must invest, and invest early, to ensure that we are never the cause of a security issue. The bottom line is that we've elevated security for the whole company and, despite it being a premium solution, we saved money by deploying CrowdStrike." Jason Waits Director of Cyber Security Inductive Automation
Discover More at our

Resource Center
For technical information on installation, policy configuration and more, please visit the CrowdStrike Tech Center.
Visit the Tech Center