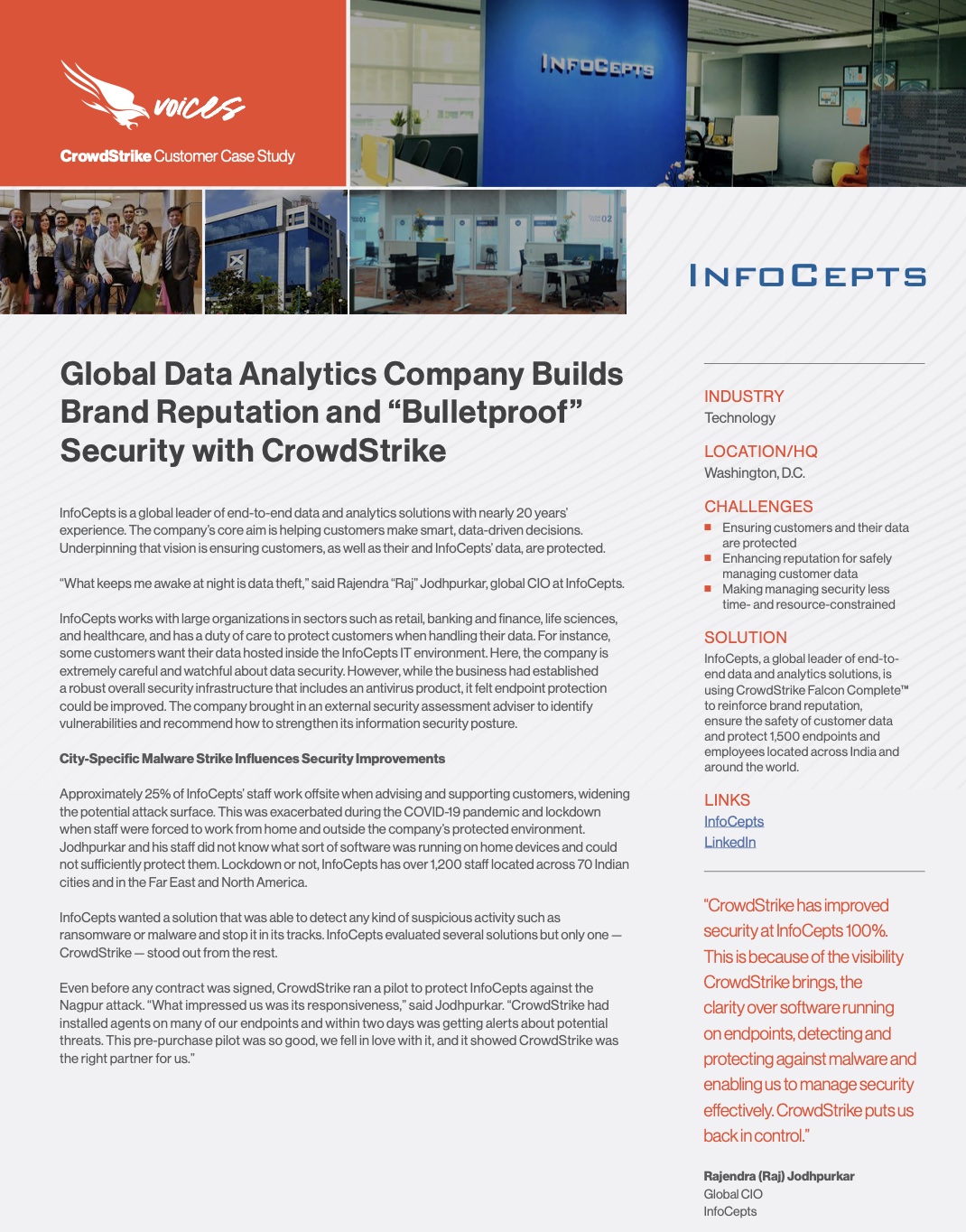 Global Data Analytics Company Builds Brand Reputation and "Bulletproof" Security with CrowdStrike
InfoCepts is a global leader of end-to-end data and analytics solutions with nearly 20 years' experience. The company's core aim is helping customers make smart, data-driven decisions. Underpinning that vision is ensuring customers, as well as their and InfoCepts' data, are protected.
InfoCepts works with large organizations in sectors such as retail, banking and finance, life sciences, and healthcare, and has a duty of care to protect customers when handling their data. For instance, some customers want their data hosted inside the InfoCepts IT environment. Here, the company is extremely careful and watchful about data security. However, while the business had established a robust overall security infrastructure that includes an antivirus product, it felt endpoint protection could be improved. The company brought in an external security assessment adviser to identify vulnerabilities and recommend how to strengthen its information security posture
Discover More at our

Resource Center
For technical information on installation, policy configuration and more, please visit the CrowdStrike Tech Center.
Visit the Tech Center