Digital Bank Redefines its Developer Experience with Falcon LogScale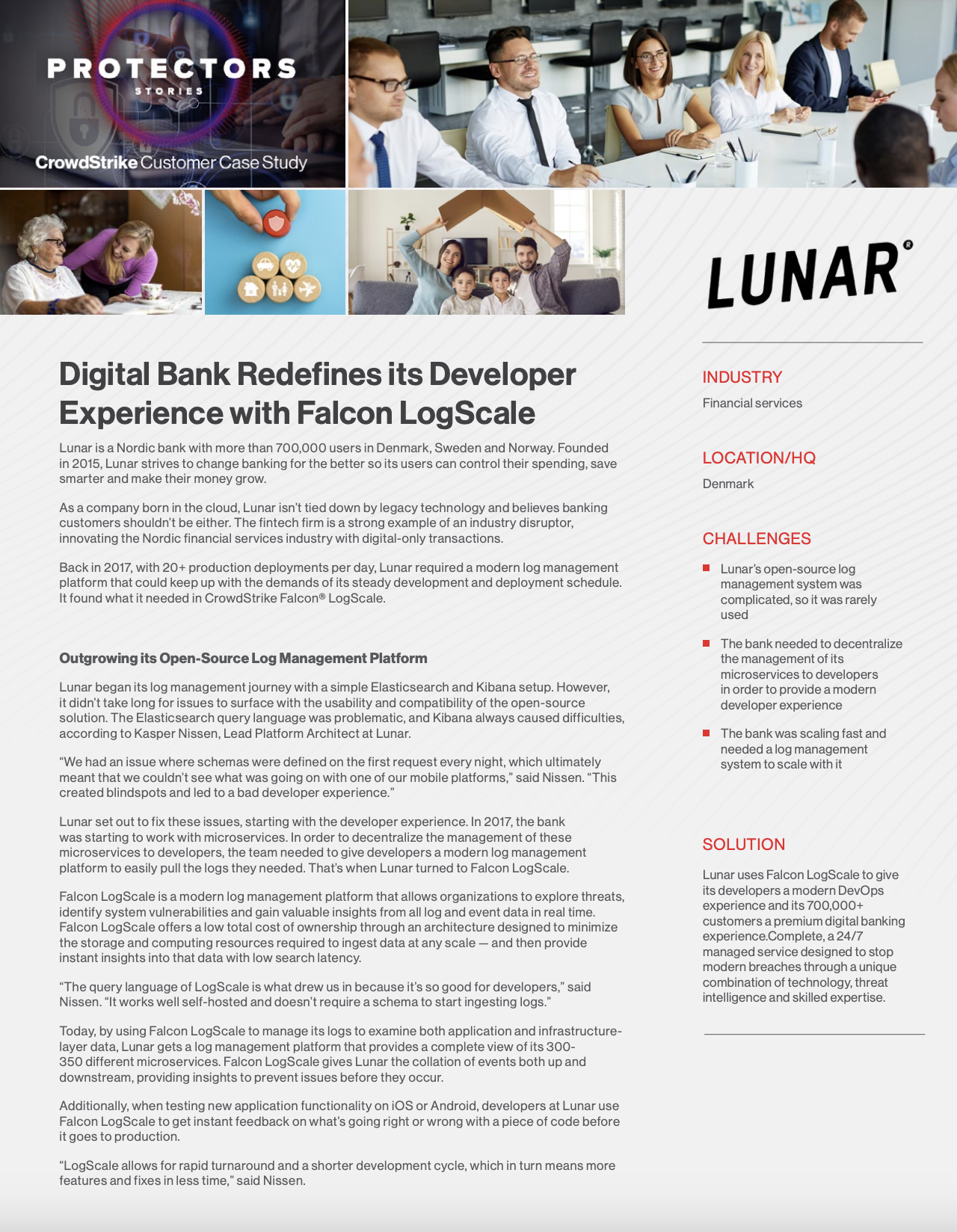 Lunar is a Nordic bank with more than 700,000 users in Denmark, Sweden and Norway. The company began its log management journey with a simple Elasticsearch and Kibana setup, but it didn't take long for issues to surface. As a result, few people used it.
By switching to CrowdStrike Falcon® LogScale, Lunar gets a modern, scalable log management platform that provides a better developer experience, translating downstream into a better customer experience.
"The query language of LogScale is what drew us in because it's so good for developers. It works well self-hosted and doesn't require a schema to start ingesting logs," said Kasper Nissen, Lead Platform Architect at Lunar.
Discover More at our

Resource Center
For technical information on installation, policy configuration and more, please visit the CrowdStrike Tech Center.
Visit the Tech Center