Mercury Financial Case Study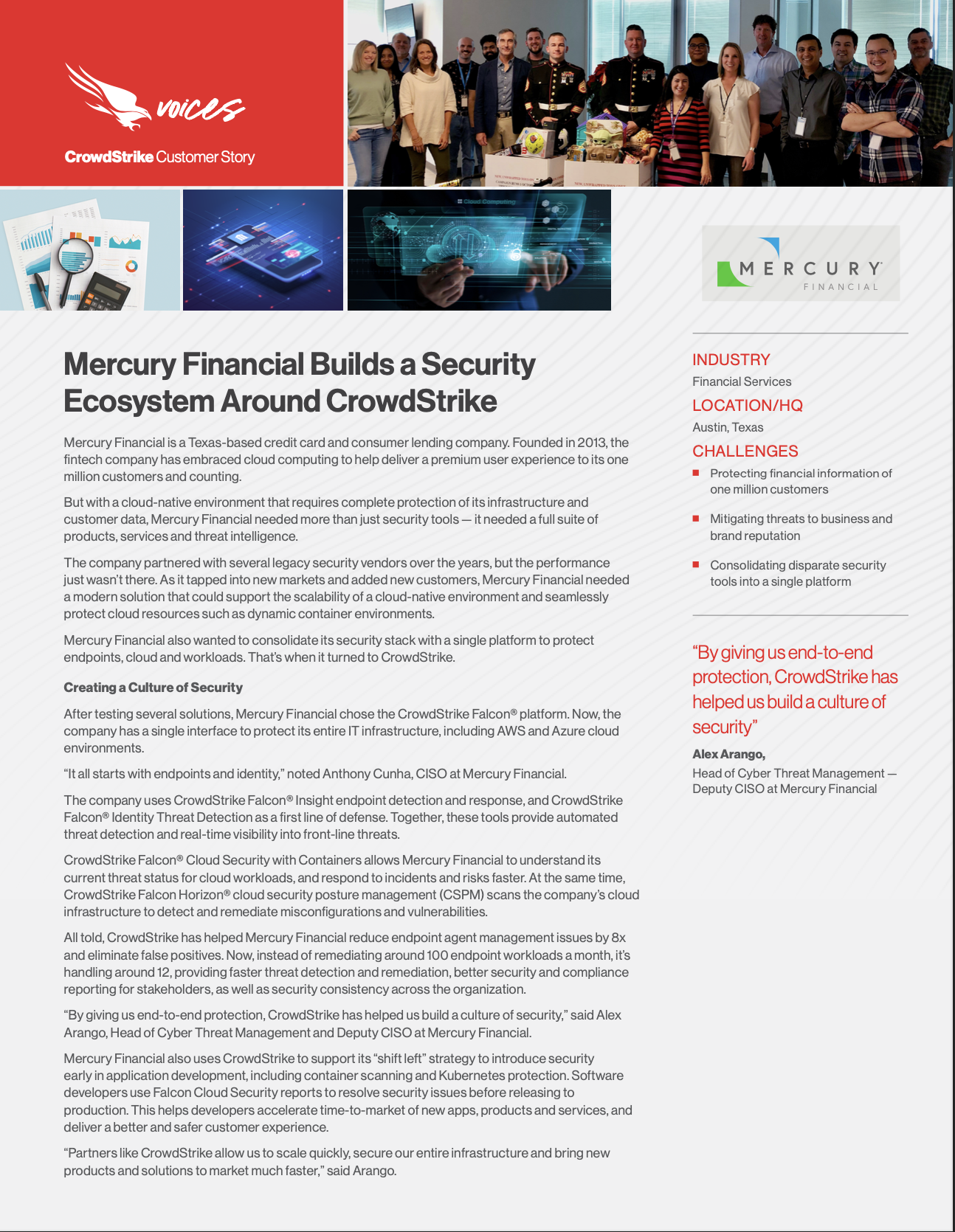 Mercury Financial is a Texas-based credit card and consumer lending company. Operating in a cloud-native environment that requires complete protection of its infrastructure and customer data, Mercury Financial needed more than just security tools — it needed a full suite of products, services and threat intelligence.
Mercury Financial also wanted to consolidate its security stack with a single platform to protect endpoints, cloud and workloads. That's when it turned to CrowdStrike.
"By giving us end-to-end protection, CrowdStrike has helped us build a culture of security," said Alex Arango, Head of Cyber Threat Management and Deputy CISO of Mercury Financial.
Discover More at our

Resource Center
For technical information on installation, policy configuration and more, please visit the CrowdStrike Tech Center.
Visit the Tech Center