Netlify and CrowdStrike Falcon® LogScale case study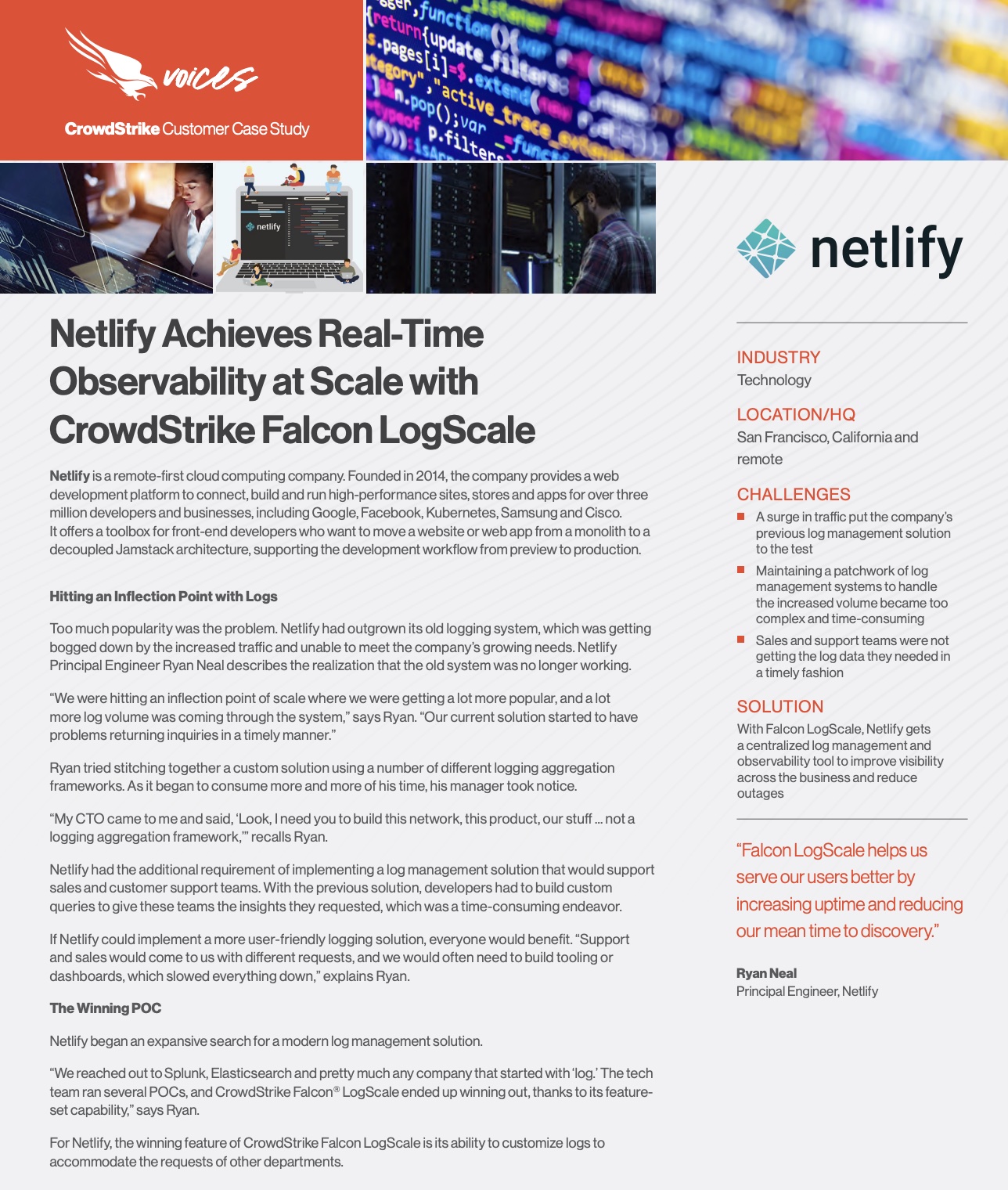 As a cloud computing company supporting some of the world's biggest tech companies, Netlify was drowning in logs. Their previous log management solution — a patchwork of open-source tools — simply wasn't delivering the scale and performance the business needed to return queries in a timely manner.
With CrowdStrike Falcon LogScale, Netlify gets a modern log management solution that provides the speed and scale needed for today's complex cloud computing environments. Read this customer story to learn why Netlify chose Falcon LogScale and what they've been able to accomplish with the technology.
Discover More at our

Resource Center
For technical information on installation, policy configuration and more, please visit the CrowdStrike Tech Center.
Visit the Tech Center