SA Power Networks Case Study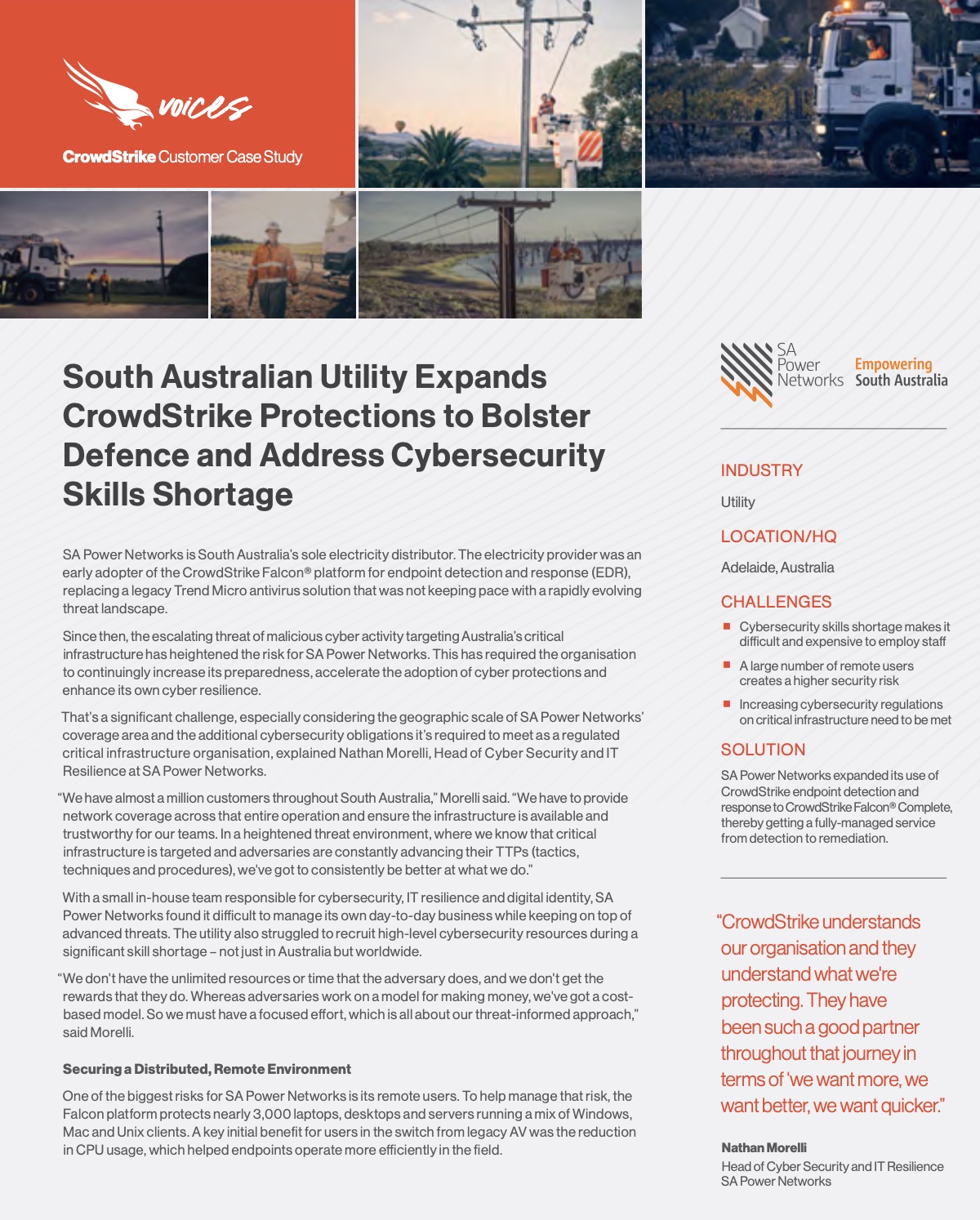 SA Power Networks is South Australia's sole electricity distributor. The electricity provider was an early adopter of the CrowdStrike Falcon® platform for endpoint detection and response (EDR), replacing a legacy Trend Micro antivirus solution that was not keeping pace with a rapidly evolving threat landscape.
CrowdStrike monitors all endpoints under management, taking action to counter any incoming threats or attacks. This includes isolating, investigating and triaging any suspicious activity to the point of remediation, and advising SA Power Networks on what needs to be fixed so it doesn't happen again.
The ultimate benefit for SA Power Networks is the comfort in knowing the devices under management are secure.
"We simply don't have incidents on our devices protected by CrowdStrike." – Nathan Morelli, Head of Cyber Security and IT Resilience, SA Power Networks
SA Power Networks expanded its use of CrowdStrike endpoint detection and response to CrowdStrike Falcon® Complete, thereby getting a fully-managed service from detection to remediation.
Discover More at our

Resource Center
For technical information on installation, policy configuration and more, please visit the CrowdStrike Tech Center.
Visit the Tech Center