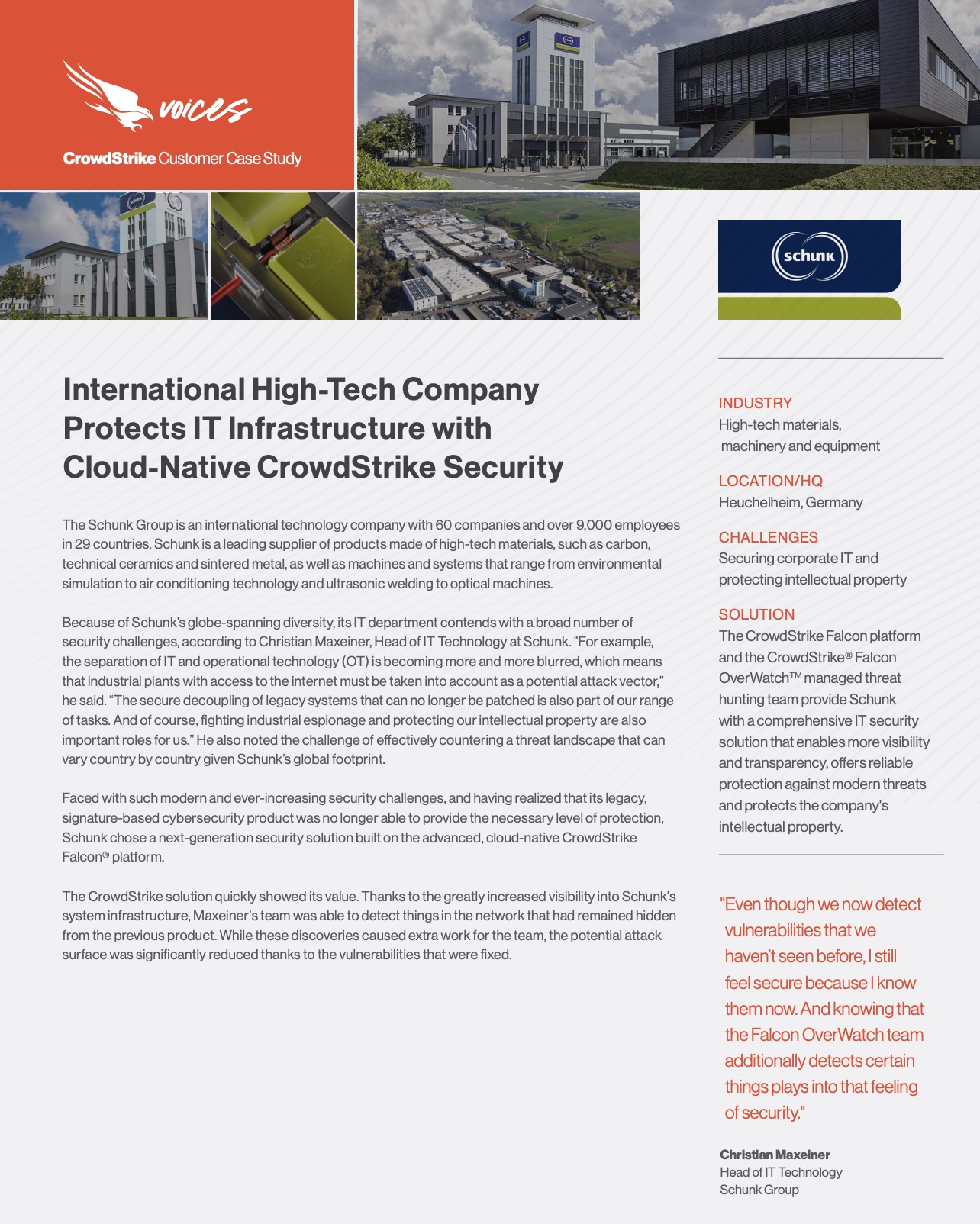 The Schunk Group is an international technology company with 60 companies and over 9,000 employees in 29 countries and a leading supplier of products made of high-tech materials, as well as machines and systems that range from air conditioning technology to optical machines.
With such a diverse company, the IT department faced a wide variety of cybersecurity challenges that its legacy, signature-based product could no longer address. To successfully master these challenges, Schunk chose CrowdStrike's cloud-native, next-generation solution.
Discover More at our

Resource Center
For technical information on installation, policy configuration and more, please visit the CrowdStrike Tech Center.
Visit the Tech Center