State of Oklahoma Case Study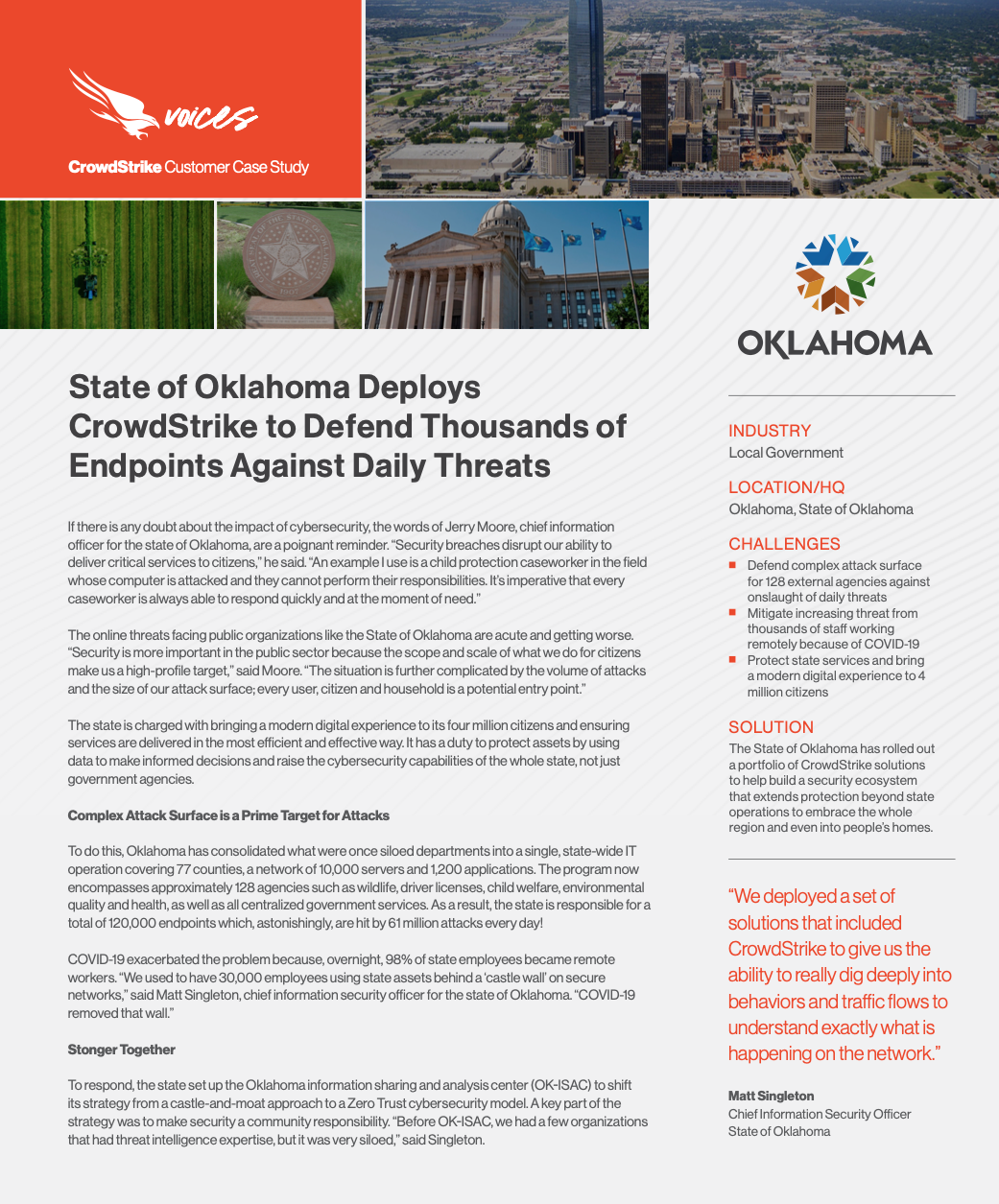 The online threats facing public organizations like the State of Oklahoma are acute and getting worse. "Security is more important in the public sector because the scope and scale of what we do for citizens make us a high-profile target. The situation is further complicated by the volume of attacks and the size of our attack surface; every user, citizen and household is a potential entry point." Jerry Moore, Chief Information Officer, State of Oklahoma
The state is charged with bringing a modern digital experience to its four million citizens and ensuring services are delivered in the most efficient and effective way. It has a duty to protect assets by using data to make informed decisions and raise the cybersecurity capabilities of the whole state, not just government agencies.
To do this, Oklahoma has consolidated what were once siloed departments into a single, state-wide IT operation covering 77 counties, a network of 10,000 servers and 1,200 applications. The program now encompasses approximately 128 agencies such as wildlife, driver licenses, child welfare, environmental quality and health, as well as all centralized government services. As a result, the state is responsible for a total of 120,000 endpoints which, astonishingly, are hit by 61 million attacks every day!
Discover More at our

Resource Center
For technical information on installation, policy configuration and more, please visit the CrowdStrike Tech Center.
Visit the Tech Center