Tabcorp Partners with CrowdStrike to Drive Stronger Security from Endpoint to Cloud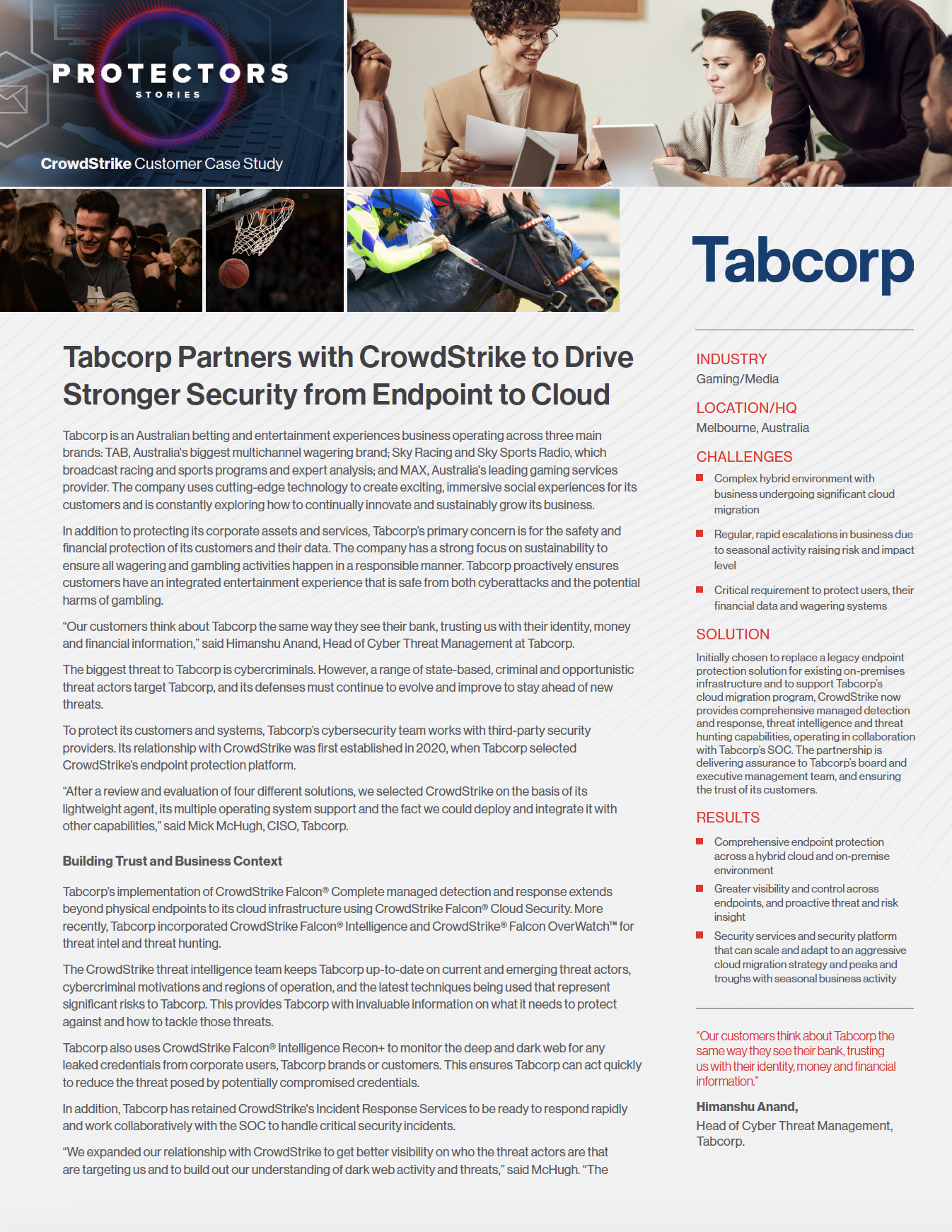 Tabcorp, an Australian betting and entertainment business, uses cutting-edge technology to create exciting and immersive social experiences for its customers. It's constantly exploring new ways to innovate and sustainably grow its business.
In addition to protecting its corporate assets and services, Tabcorp's primary concern is for the safety and financial protection of its customers, who trust the company with their identity, money and financial information.
After evaluating several options for its cybersecurity solution, Tabcorp chose CrowdStrike's endpoint protection platform in 2020, citing its lightweight agent, support for multiple operating systems and the fact it could be deployed and integrated with other capabilities.
The relationship has continued to grow. Tabcorp's implementation of CrowdStrike Falcon® Complete managed detection and response extends beyond physical endpoints to its cloud infrastructure using CrowdStrike Falcon® Cloud Security. More recently, Tabcorp incorporated CrowdStrike Falcon® Intelligence and CrowdStrike® Falcon OverWatch™ for threat intel and threat hunting.
Discover More at our

Resource Center
For technical information on installation, policy configuration and more, please visit the CrowdStrike Tech Center.
Visit the Tech Center