Case Study: Tabletop Exercise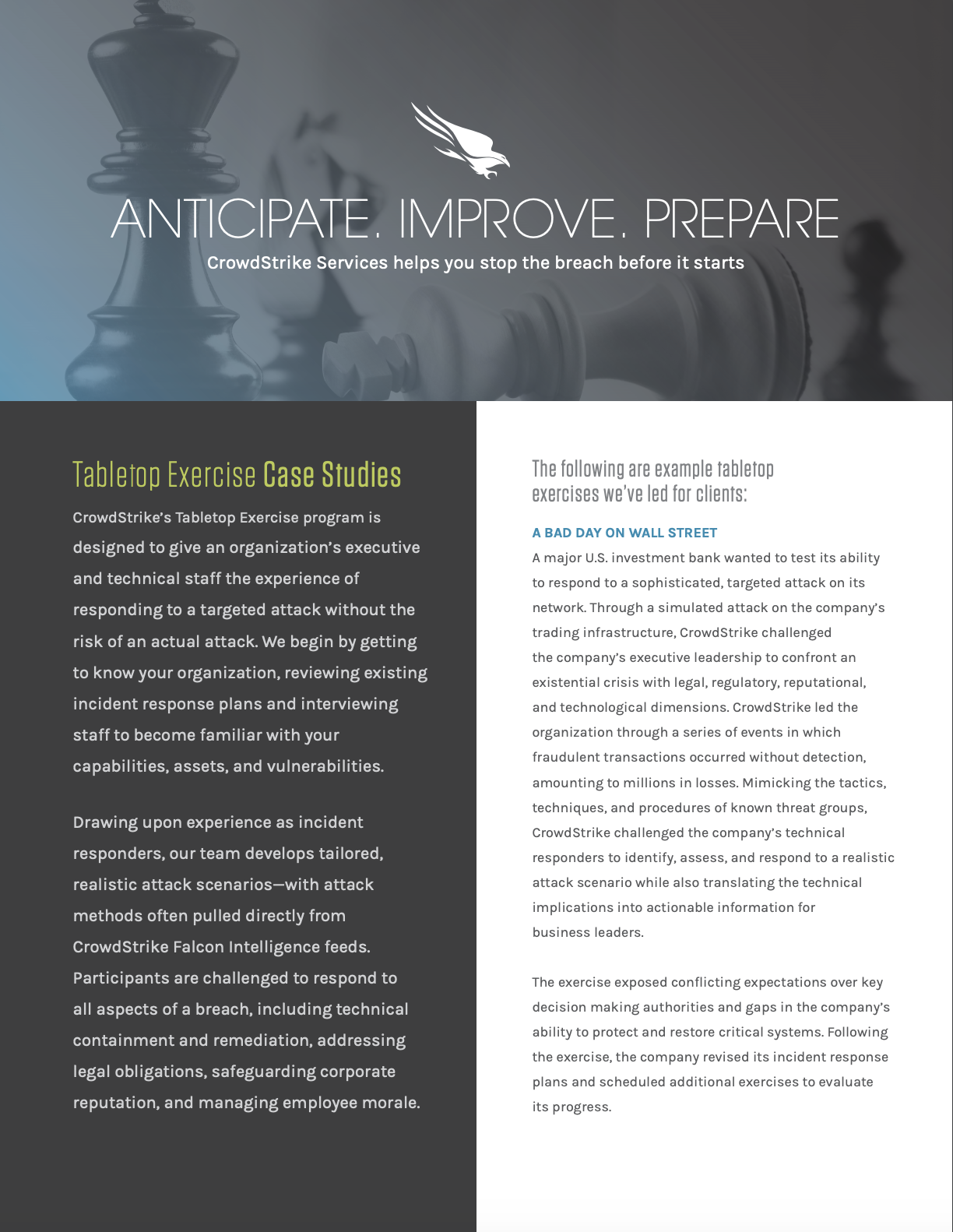 CrowdStrike's Tabletop Exercise program is designed to give an organization's executive and technical staff the experience of responding to a targeted attack without the risk of an actual attack. We begin by getting to know your organization, reviewing existing incident response plans and interviewing staff to become familiar with your capabilities, assets, and vulnerabilities.
Drawing upon experience as incident responders, our team develops tailored, realistic attack scenarios—with attack methods often pulled directly from CrowdStrike Falcon Intelligence feeds. Participants are challenged to respond to all aspects of a breach, including technical containment and remediation, addressing legal obligations, safeguarding corporate reputation, and managing employee morale.
Discover More at our

Resource Center
For technical information on installation, policy configuration and more, please visit the CrowdStrike Tech Center.
Visit the Tech Center