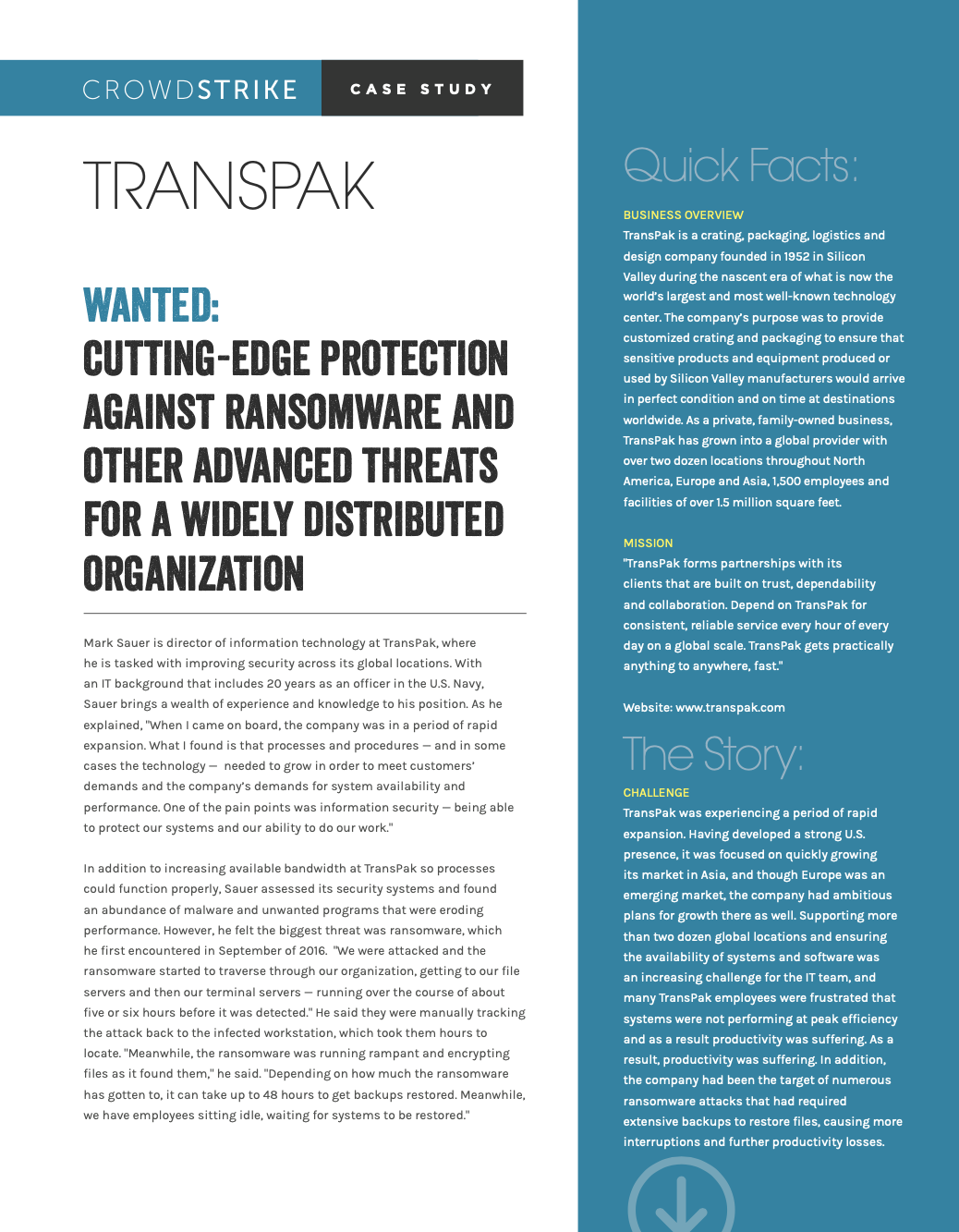 TransPak is a crating, packaging, logistics and design company founded in 1952 in Silicon Valley during the nascent era of what is now the world's largest and most well-known technology center. The company's purpose was to provide customized crating and packaging to ensure that sensitive products and equipment produced or used by Silicon Valley manufacturers would arrive in perfect condition and on time at destinations worldwide. As a private, family-owned business, TransPak has grown into a global provider with over two dozen locations throughout North America, Europe and Asia, 1,500 employees and facilities of over 1.5 million square feet.
"The tools that the CrowdStrike Falcon platform provides give me the ability to sustain our business processes, to keep the systems running so that the business can continue to operate. I wish I had more tools that were as easy to deploy, maintain and manage as the CrowdStrike Falcon platform. It increases the value of my security program at TransPak to be able to deliver systems that work for the company and keep us free of malicious activity."
Mark Sauer, Director of Information Technology, TransPak
Discover More at our

Resource Center
For technical information on installation, policy configuration and more, please visit the CrowdStrike Tech Center.
Visit the Tech Center