University of Westminster Case Study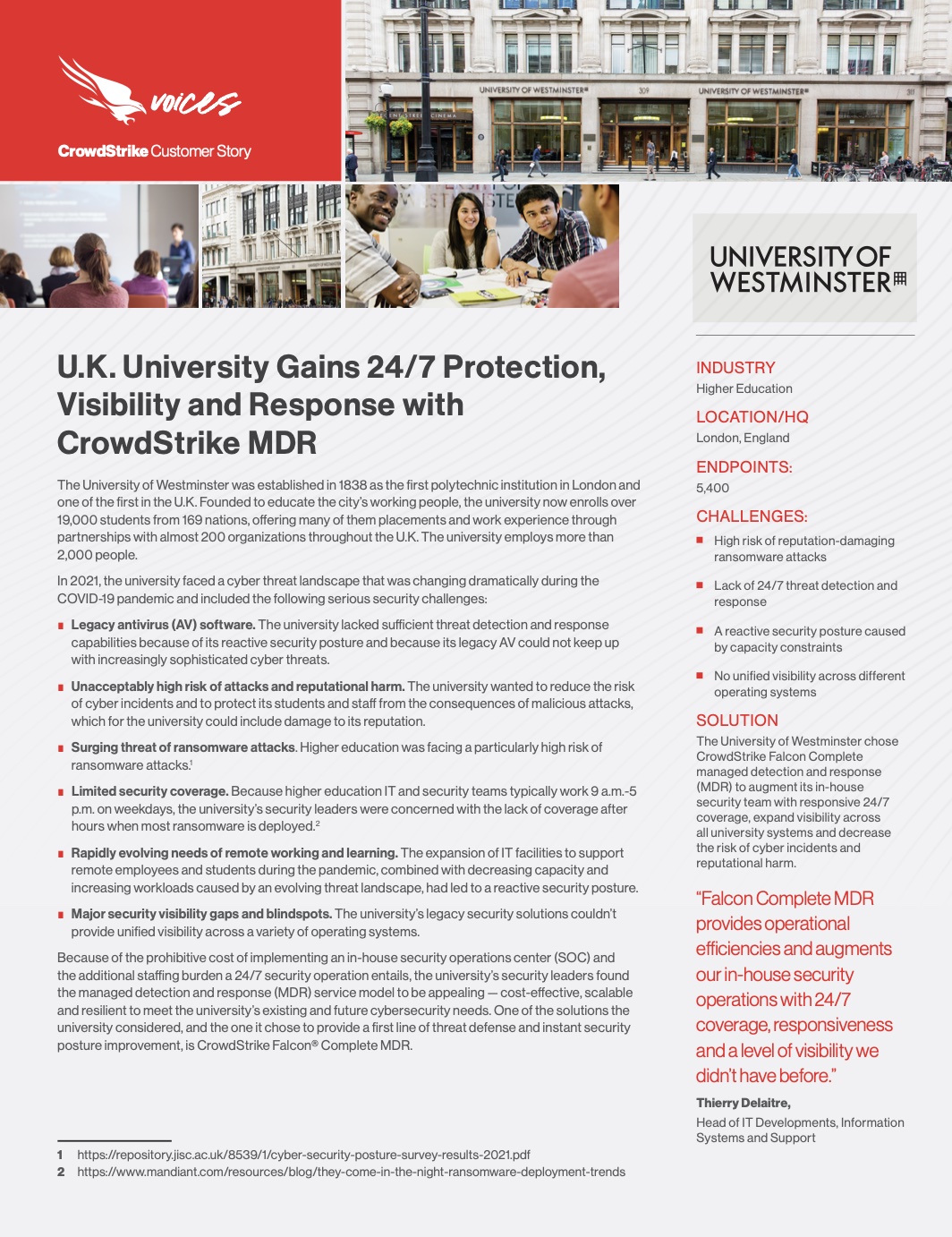 The University of Westminster in London enrolls over 19,000 students and employs more than 2,000 people. In 2021, the university faced a cyber threat landscape that was changing dramatically during the COVID-19 pandemic.
Because of the prohibitive cost of implementing an in-house security operations center (SOC) and the additional staffing burden a 24/7 security operation entails, the university's security leaders found CrowdStrike Falcon®️ Complete managed detection and response (MDR) to be appealing — cost-effective, scalable and resilient to meet the university's existing and future cybersecurity needs.
"Falcon Complete MDR provides operational efficiencies and augments our in-house security operations with 24/7 coverage, responsiveness and a level of visibility we didn't have before," said Thierry Delaitre, Head of IT Developments, Information Systems and Support. "It also eliminates the need to build a fully staffed SOC, is highly effective at stopping intrusions and reducing risk, and provides a consistent cybersecurity platform across the entire university."
Discover More at our

Resource Center
For technical information on installation, policy configuration and more, please visit the CrowdStrike Tech Center.
Visit the Tech Center