Using the NIST Cybersecurity Framework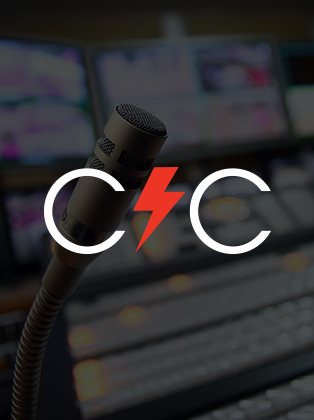 WATCH ON DEMAND
Security Trends, Challenges, and Best Practices Using the NIST Cybersecurity Framework
Today's threat environment is ever-evolving as nation states, eCrime perpetrators and hacktivist organizations continue to target enterprises with increasingly damaging attacks. Protecting your enterprise has become complex and challenging — which is why the National Institute of Standards and Technology (NIST) has created a framework to help you bolster your defenses.
The NIST Cybersecurity Framework (CSF) provides guidelines for enterprises to identify, protect, detect, respond to, and recover from attacks, giving today's organizations a strategic framework for addressing modern threats. A new webcast, "Security Trends, Challenges, and Best Practices Using the NIST Cybersecurity Framework" features CrowdStrike security experts as they discuss the details of the NIST CSF and explain how the CrowdStrike Falcon platform works with the framework guidelines to improve your organization's security posture against modern cyberattacks.
Join this webcast to learn:
The importance of understanding and preparing for key cybersecurity macro trends
Why cybersecurity best practices should include the NIST CSF
How the CrowdStrike Falcon platform can help implement NIST CSF best practices to improve your security now and future-proof you against tomorrow's threats
Featured Speakers
Curt Aubley
Vice President of Global Government Solutions and Technical Alliances, CrowdStrike
Curt Aubley, (CISSP, CISM, CEH, QEH, IAM/IEM) is CrowdStrike's Vice President of Global Government Solutions and Technical Alliances. Curt has extensive experience in cybersecurity, joining CrowdStrike from Tanium where he was VP of advanced technology and strategic alliances. Prior to Tanium, Curt was the VP/CTO/GM of Intel Corporation's Cloud Computing/Data Center Group for three years focused on hyper cloud computing, machine learning, and cybersecurity. Before Intel, Curt was the VP/CTO of Lockheed Martin's Information Systems & Global Security group for 14 years focused on global government cybersecurity solution operations & innovation. Curt is a recognized public speaker and former officer in the US Army.
Robert Sheldon
Director of Government Technology Strategy, CrowdStrike
Robert Sheldon is Director of Government Technology Strategy at CrowdStrike, covering policy, public sector, and pro bono issues. Previously, he was policy director for emerging threats at Business Executives for National Security, a membership-driven think tank. From 2013 to 2014, he was a Mike Mansfield Fellow in Tokyo, where he worked to enhance U.S. / Japan cybersecurity cooperation. Earlier, Rob was senior policy analyst for military and security affairs at the congressionally mandated U.S. / China Economic and Security Review Commission, where he focused on China's cybersecurity, telecommunications, and technology policies. Rob holds an M.A. in Security Policy Studies from George Washington University and a B.S. in Computer Forensics from Champlain College.
Discover More at our

Resource Center
For technical information on installation, policy configuration and more, please visit the CrowdStrike Tech Center.
Visit the Tech Center