Automox Store Partner Solution Brief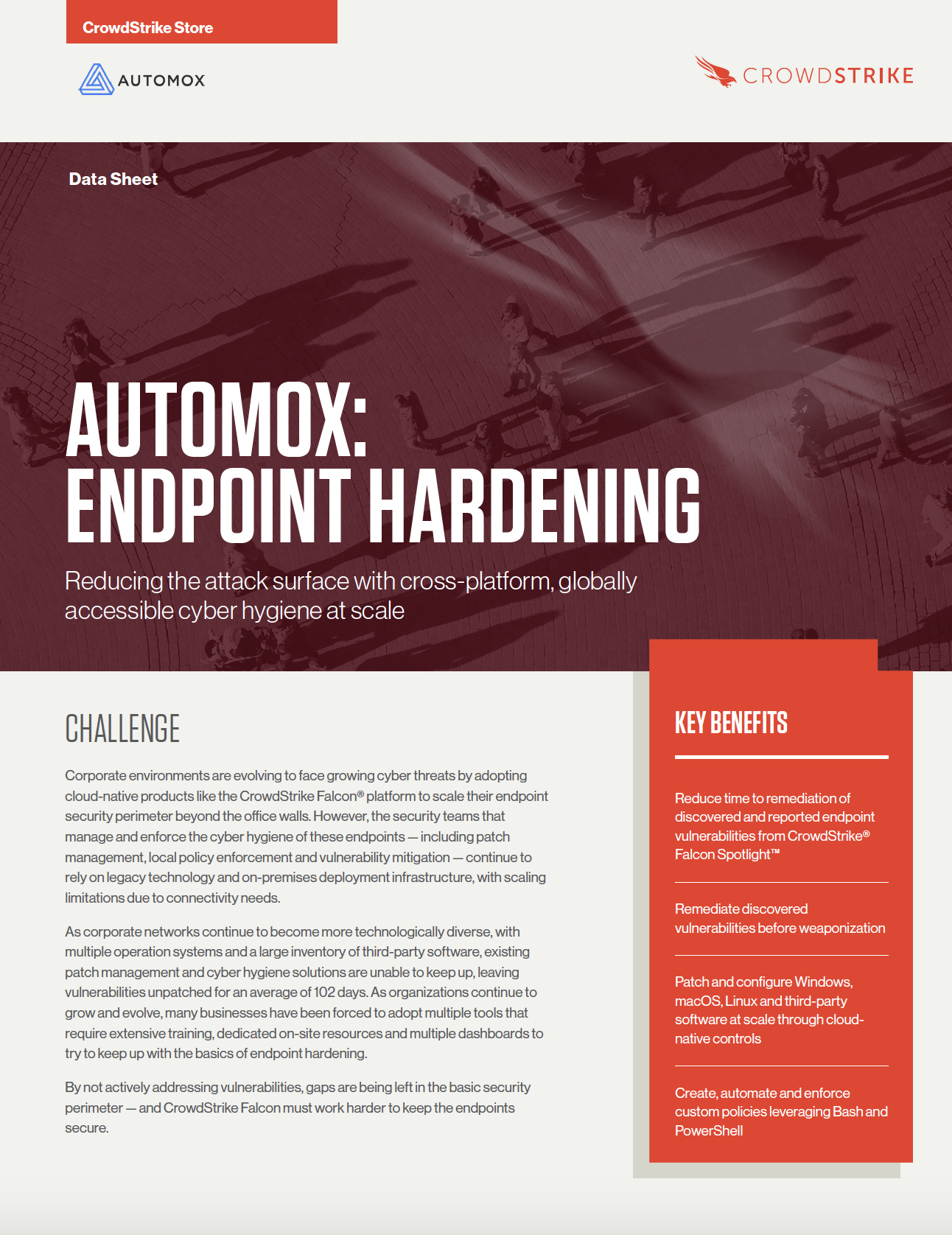 Corporate environments are evolving to face growing cyber threats by adopting cloud-native products like the CrowdStrike Falcon® platform to scale their endpoint security perimeter beyond the office walls. However, the security teams that manage and enforce the cyber hygiene of these endpoints — including patch management, local policy enforcement and vulnerability mitigation — continue to rely on legacy technology and on-premises deployment infrastructure, with scaling limitations due to connectivity needs.
As corporate networks continue to become more technologically diverse, with multiple operation systems and a large inventory of third-party software, existing patch management and cyber hygiene solutions are unable to keep up, leaving vulnerabilities unpatched for an average of 102 days. As organizations continue to grow and evolve, many businesses have been forced to adopt multiple tools that require extensive training, dedicated on site resources and multiple dashboards to try to keep up with the basics of endpoint hardening.
Discover More at our

Resource Center
For technical information on installation, policy configuration and more, please visit the CrowdStrike Tech Center.
Visit the Tech Center