Falcon for Data Centers Data Sheet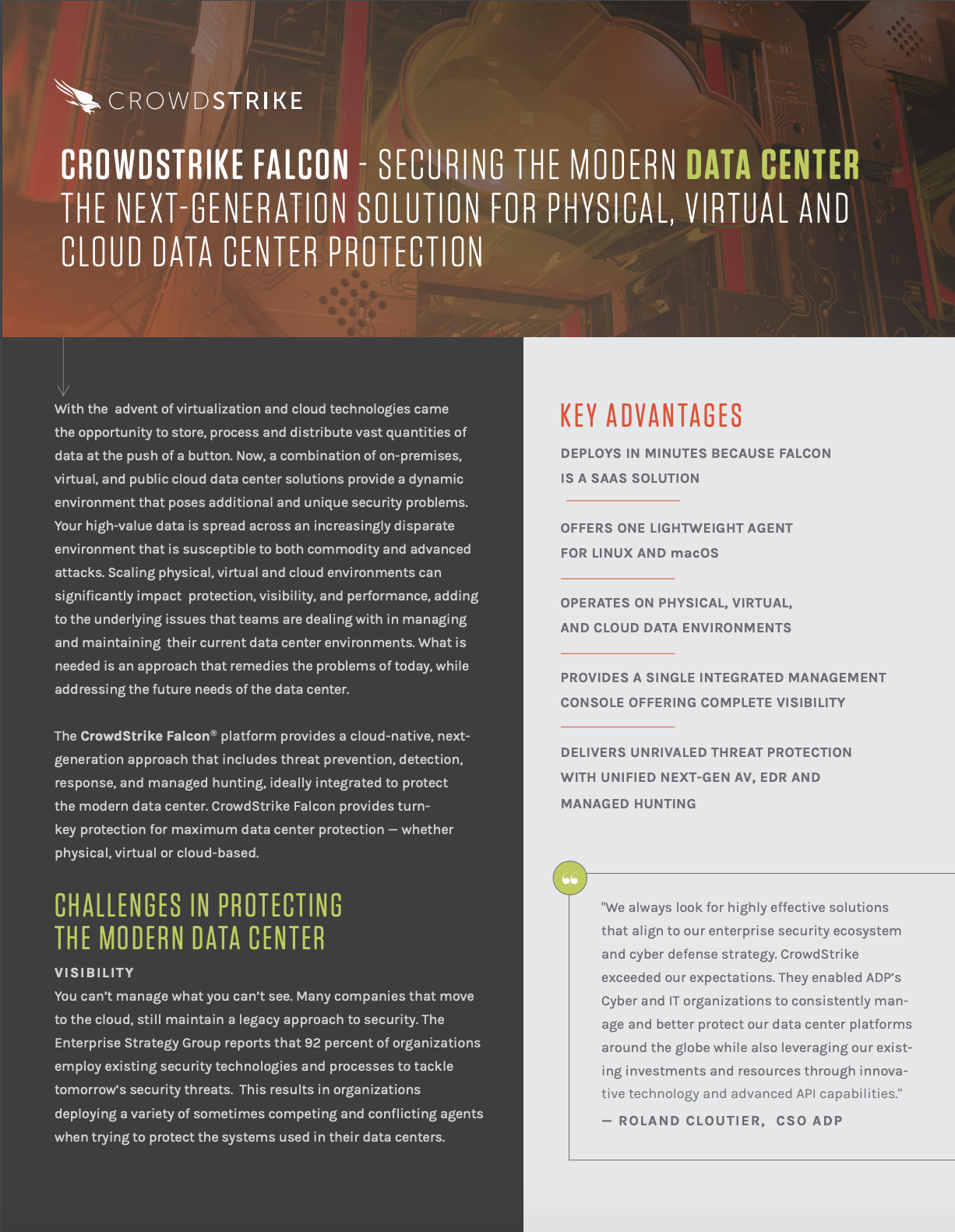 With the advent of virtualization and cloud technologies came the opportunity to store, process and distribute vast quantities of data at the push of a button. Now, a combination of on-premises, virtual, and public cloud data center solutions provide a dynamic environment that poses additional and unique security problems. Your high-value data is spread across an increasingly disparate environment that is susceptible to both commodity and advanced attacks. Scaling physical, virtual and cloud environments can significantly impact protection, visibility, and performance, adding to the underlying issues that teams are dealing with in managing and maintaining their current data center environments. What is needed is an approach that remedies the problems of today, while addressing the future needs of the data center.
Discover More at our

Resource Center
For technical information on installation, policy configuration and more, please visit the CrowdStrike Tech Center.
Visit the Tech Center