CROWDSTRIKE FALCON® INTELLIGENCE RECON+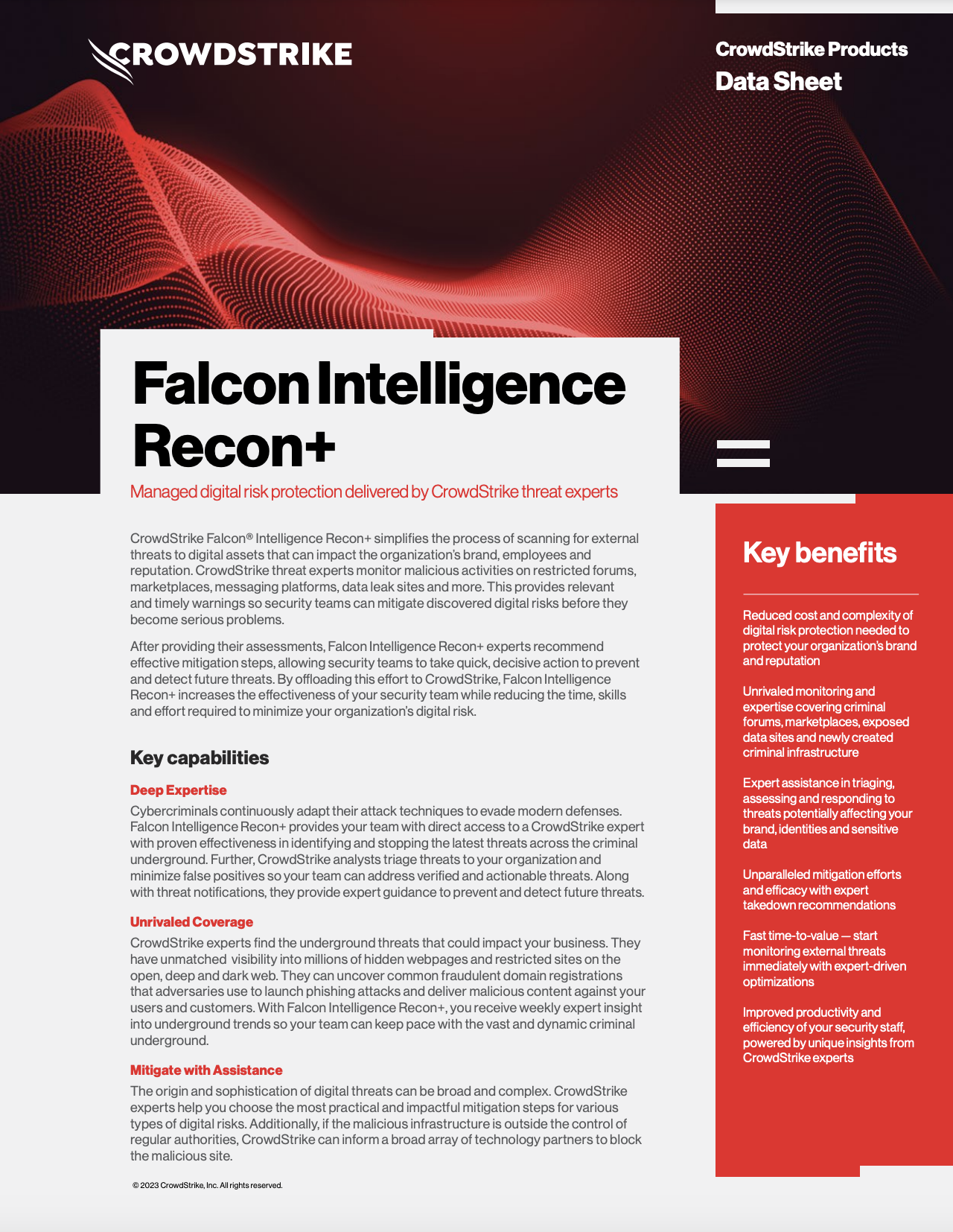 Digital Risk Protection Delivered by CrowdStrike Threat Experts
CrowdStrike Falcon® Intelligence Recon+ simplifies the process of hunting for external threats to brands, employees and sensitive data on the open, deep and dark web. CrowdStrike experts manage the effort of monitoring, triaging, assessing and mitigating threats across the criminal underground so you can focus on your business. Our experts monitor, on your behalf, data from restricted forums, marketplaces, messaging platforms, social media posts, data leak sites and much more to provide relevant, real-time warnings and identify data exposure and threats to your business.
Discover More at our

Resource Center
For technical information on installation, policy configuration and more, please visit the CrowdStrike Tech Center.
Visit the Tech Center