Illumio Store Parter Solution Brief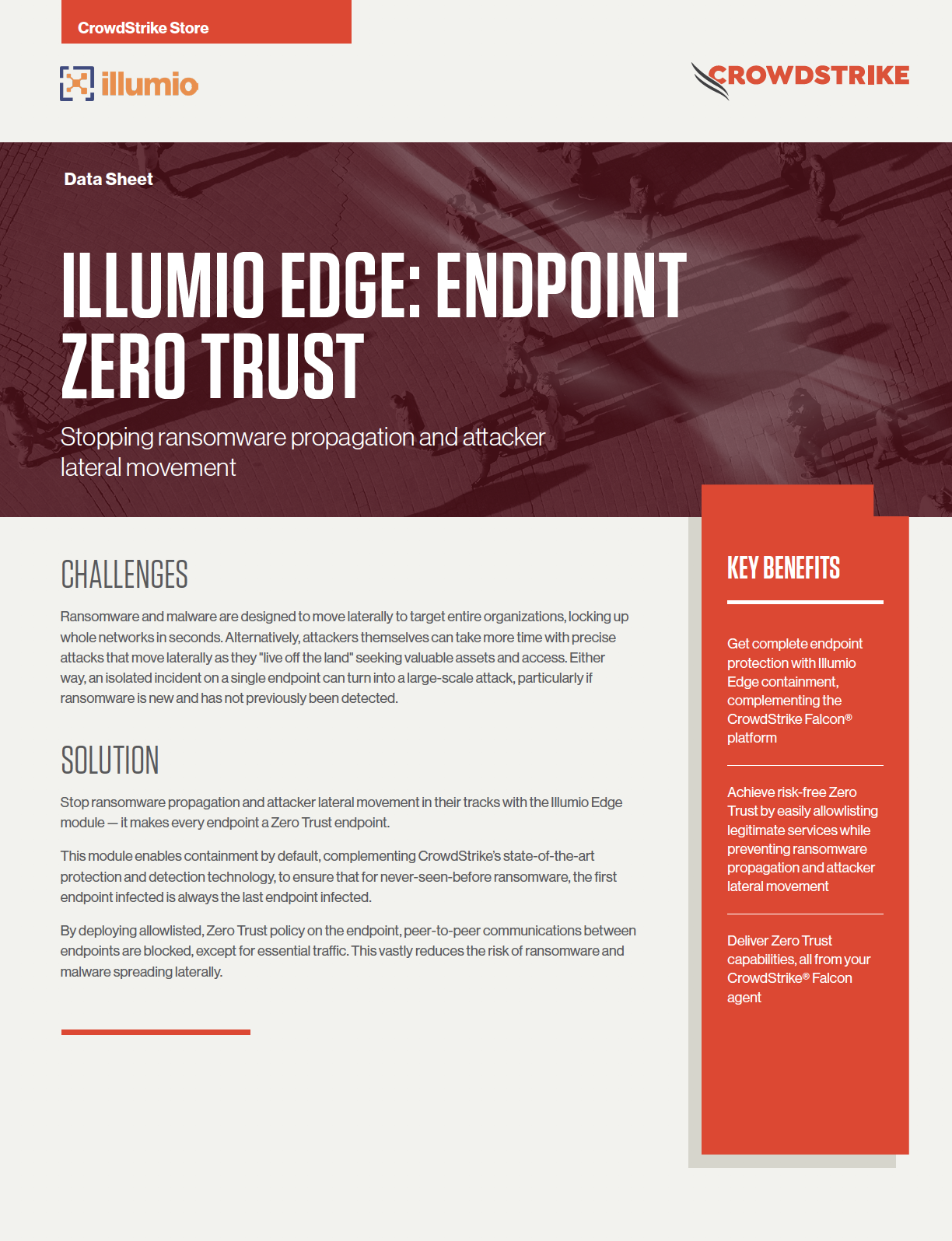 Stopping ransomware propagation and attacker lateral movement
Ransomware and malware are designed to move laterally to target entire organizations, locking up whole networks in seconds. Alternatively, attackers themselves can take more time with precise attacks that move laterally as they "live off the land" seeking valuable assets and access. Either way, an isolated incident on a single endpoint can turn into a large-scale attack, particularly if ransomware is new and has not previously been detected.
Discover More at our

Resource Center
For technical information on installation, policy configuration and more, please visit the CrowdStrike Tech Center.
Visit the Tech Center