Mergers & Acquisitions Cyber Risk Assessment Data Sheet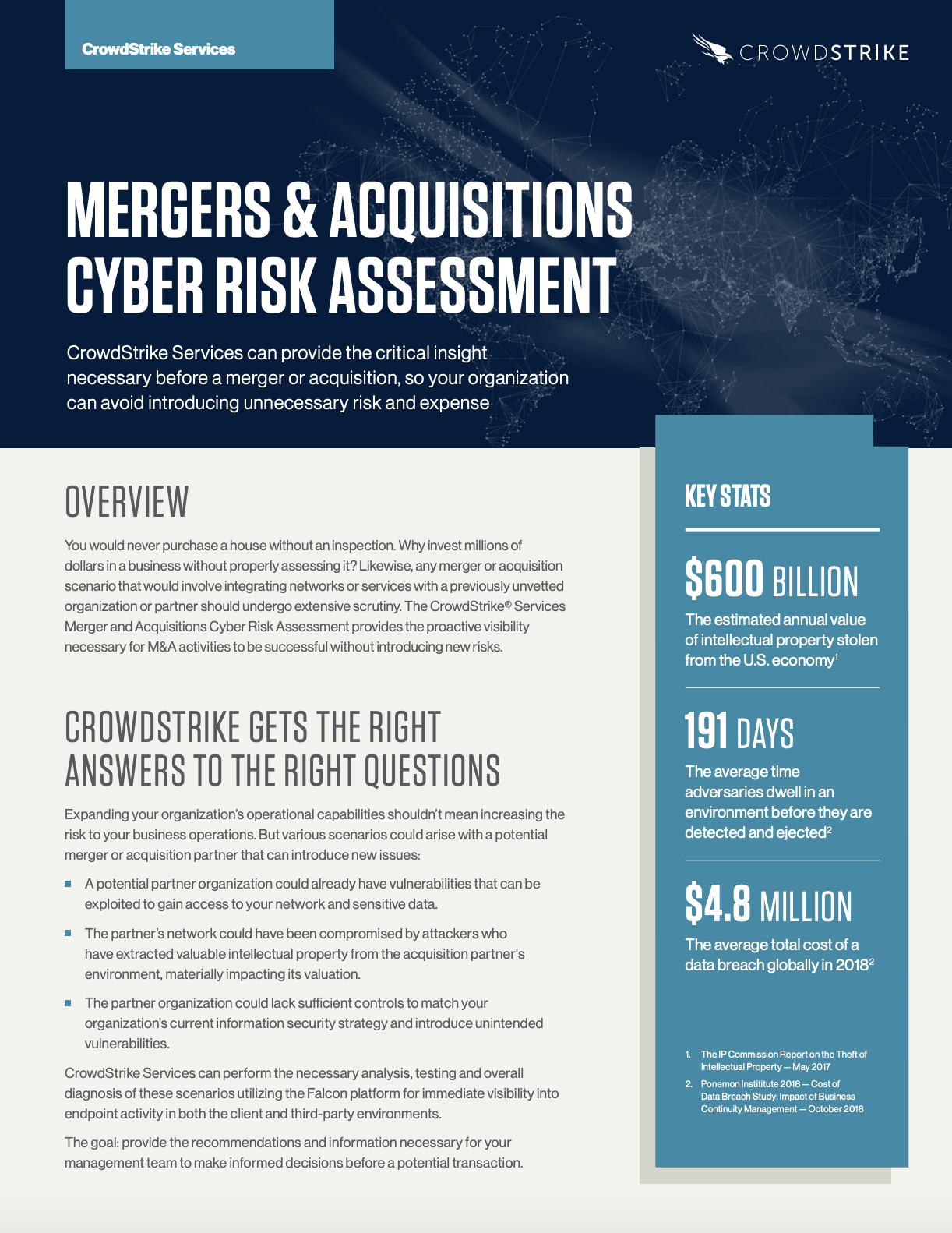 You would never purchase a house without an inspection. Why invest millions of dollars in a business without properly assessing it? Likewise, any merger or acquisition scenario that would involve integrating networks or services with a previously unvetted organization or partner should undergo extensive scrutiny. The CrowdStrike Services Merger and Acquisitions Cyber Risk Assessment provides the proactive visibility necessary for M&A activities to be successful without introducing new risks.
Discover More at our

Resource Center
For technical information on installation, policy configuration and more, please visit the CrowdStrike Tech Center.
Visit the Tech Center