Preventing Malware and Beyond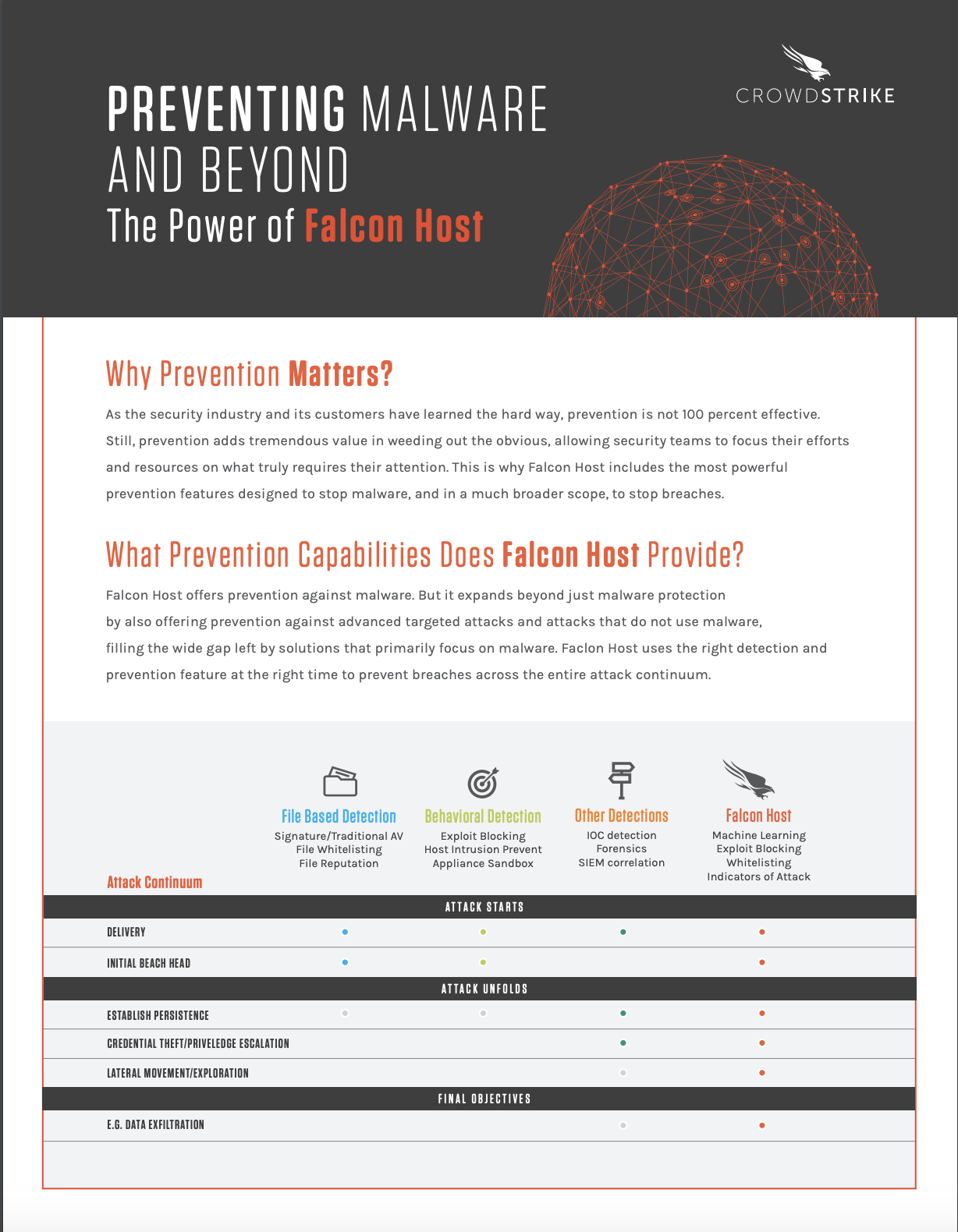 What Prevention Capabilities Does Falcon Host Provide?
Falcon Host offers prevention against malware. But it expands beyond just malware protection by also offering prevention against advanced targeted attacks and attacks that do not use malware, filling the wide gap left by solutions that primarily focus on malware. Falcon Host uses the right detection and prevention feature at the right time to prevent breaches across the entire attack continuum.
Prevention of Known and Unknown Malware
Machine learning (ML) is used for pre-execution prevention. Falcon Host employs sophisticated machine learning algorithms that can analyze millions of file characteristics to determine if a file is malicious. This signature-less technology enables Falcon Host to detect and block both known and unknown malware. CrowdStrike ML technology has been independently tested and furthermore, it was provided to VirusTotal to contribute to the security community for the benefit of all. For more information about CrowdStrike ML, read the blog, "CrowdStrike Machine Learning and VirusTotal."
Discover More at our

Resource Center
For technical information on installation, policy configuration and more, please visit the CrowdStrike Tech Center.
Visit the Tech Center